This is a slightly expanded version of a post previously published on the Cotton Cuts blog in September 2021.
I'll say one thing about the global pandemic: I think I've done more sewing and quilting in the past year and a half than in the previous 10 years! Seriously, my sewing machine has been a lifeline, and the connections I've made through sharing my work – and enjoying everyone else's work – on Instagram has made this time of isolation also one of creative joy and inspiration.
But one of the things I'm finding is that finishing all these quilt tops I'm making is easier said than done! I love to free-motion quilt, but I find it very taxing on my body (I have a domestic sewing machine – not a mid-arm or long-arm quilting machine); so I like to switch it up with walking foot quilting – which for me, is usually faster, too.
I've spent some serious time experimenting with different ways to go beyond "stitch-in-the ditch" and simple straight-line grids and jazz up my machine quilting. (Not that they aren't perfectly great ways to quilt – I was just ready to play with some new-to-me techniques.)
The serpentine stitch (one of the built-in decorative stitches in my sewing machine) has become one of my very favorite ways to quilt with a walking foot – simple, fast, and lots of lovely texture.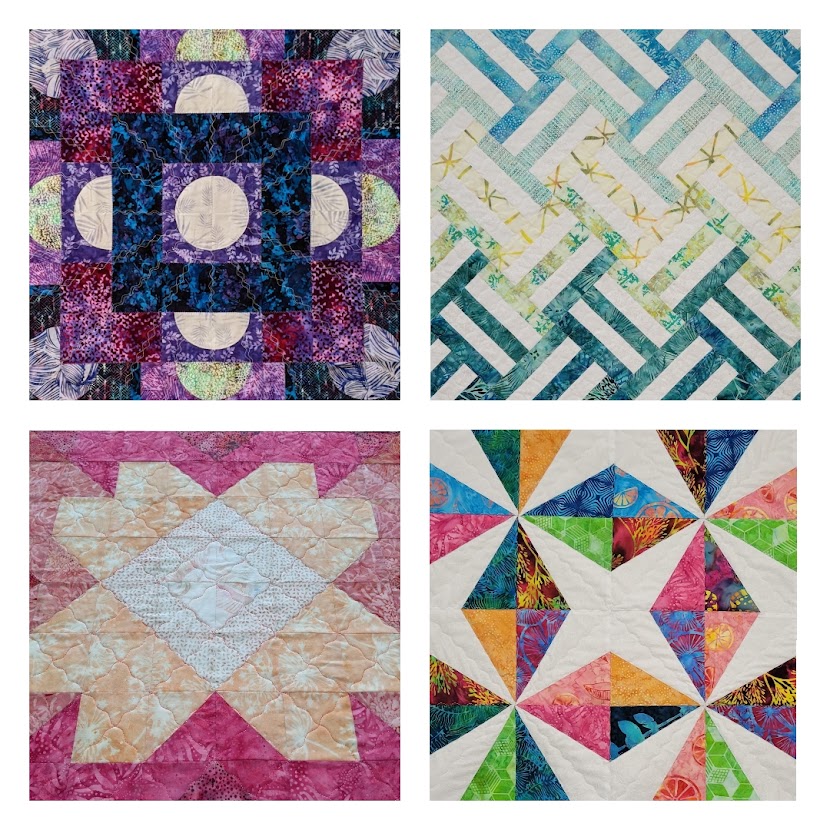 This is what the serpentine stitch setting looks like on my machine:
Continue Reading…