When health challenges made hand-sewing, hand appliqué, and hand quilting no longer physically viable, Beth Ann's first instinct was dismay and discouragement. But Grandma Baldwin gave her a loving (but stern!) "No pity parties – just figure out a different way." So Beth Ann turned to her trusty sewing machine and began devising ways to achieve the fine quality quilting and appliqué she craved faster and easier than she ever thought possible. And a career was born!
Now Beth Ann enjoys sharing her accessible machine piecing, "invisible" machine appliqué, and creative machine quilting and finishing techniques with other quilters and fiber artists around the world.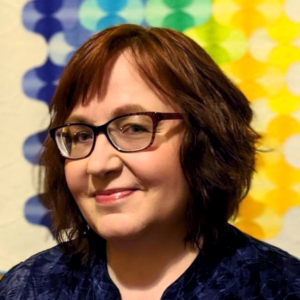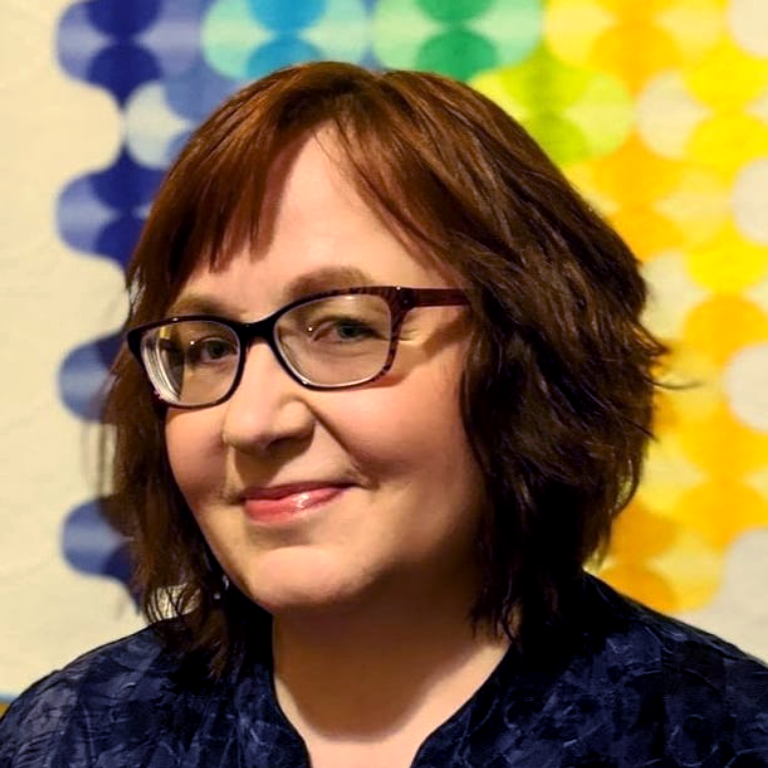 Beth Ann Williams has been sharing her passion for creative expression in the textile arts since 1995. She enjoys working with artists, quilters, and sewing enthusiasts of all ages and skill levels.
Beth Ann is the author of Celtic Quilts: A New Look for Ancient Designs (2000), Colorwash Bargello Quilts (2001), and A World of Quilts (2003), all published by Martingale & Company. She was a contributing artist to the books Within Sacred Circles: Meditations and Mandala Quilts (2004), Creative Cloth Doll Beading: Designing and Embellishing with Beads (2007), and wrote the forward to Open Your Heart with Quilting: Mastering Life through Love of the Patches (2008).
She has been a featured guest of Alex Anderson on Simply Quilts on the HGTV and DIY television networks. A podcast interview with Beth Ann by Jennifer Ackerman-Haywood is available through www.CraftSanity.com or Episode #116 of the CraftSanity podcast on iTunes.
Beth Ann has co-hosted Sacred Threads retreats in Ohio with Susan Towner-Larsen; Storytelling in Fabric retreats at the Hermitage in Three Rivers, Michigan, with June Mears Driedger; and, a series of annual retreats on Mackinac Island, Michigan, with Ginny Withey.
Beth Ann is a past president of the West Michigan Quilters' Guild, and a member of the American Quilter's Society and the Modern Quilt Guild. She was the founder and original mentor of the Lakeshore Fiber Artists.
Her award-winning work has appeared in museums, galleries, books, magazines, calendars and various other print and electronic publications.
In 2006, Beth Ann began serving as the Creative Director for Lakeshore Sewing, a West Michigan chain of sewing centers. She stepped down from this role in April 2022 to focus on her own business, Beth Ann Williams Contemporary Quilting & Fiber Art LLC.
Beth Ann is currently presenting live Zoom classes and on-demand online workshops and lectures for quilters and fiber artists. She also offers one-on-one Creativity Coaching as her schedule permits. In addition to generating a wide selection of inspiring and informative content on her own blog www.bethannwilliams.com, she is a regular guest blogger for the official Cotton Cuts, LLC blog and has been a Brand Ambassador for Cotton Cuts since March 2020.
Beth Ann is excited about new pattern lines currently in development and is looking forward to more creative adventures as a quilter and as a mixed media and fiber artist.