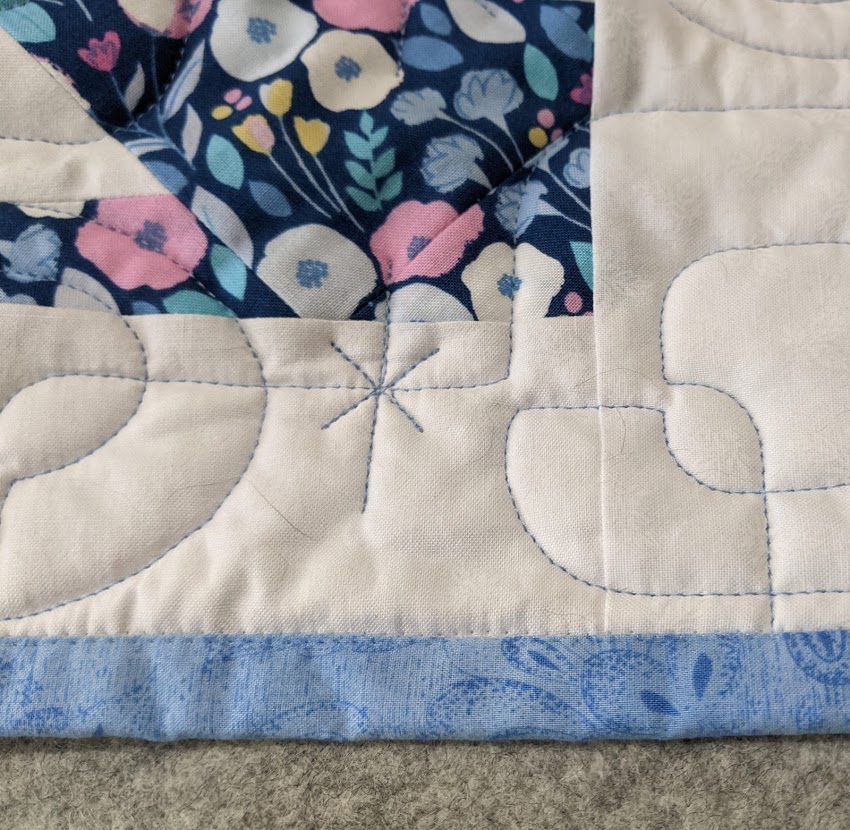 I like to have lots of different projects going at different stages at the same time, so I always have something interesting to work on. But sometimes there's a bottleneck, and I have a bunch of projects that are all at the same step. That's what has been happening to me lately – a pile-up of quilts just waiting to be bound.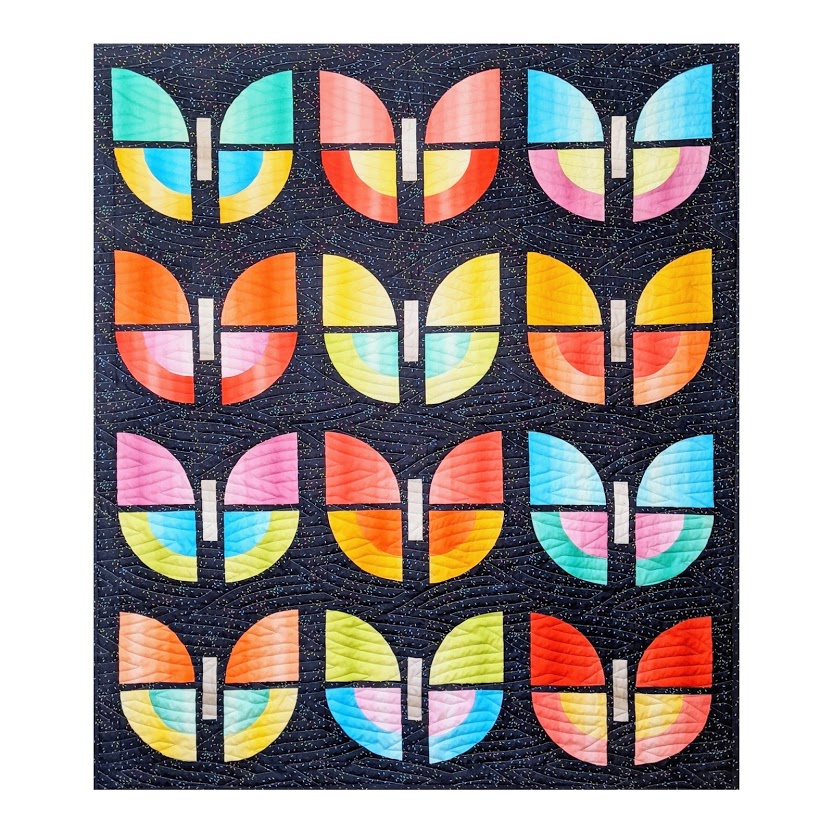 For years and years, I bound all of my quilts with a double-fold binding machine-sewn first to the front of the quilt, and then wrapped around and hand-sewn to the back of the quilt. I love the beautiful, clean finish this method provides, but it does take time! Over the past couple of years, I've been experimenting with alternatives. (I know I could always just straight-stitch the binding; but I find it can be tricky to keep absolutely perfectly lined up with the edge of the binding, and I'm not especially crazy about how it looks.)
One of my favorite alternatives has been a Flange Binding (or faux piped binding) – I even wrote a tutorial here on the blog.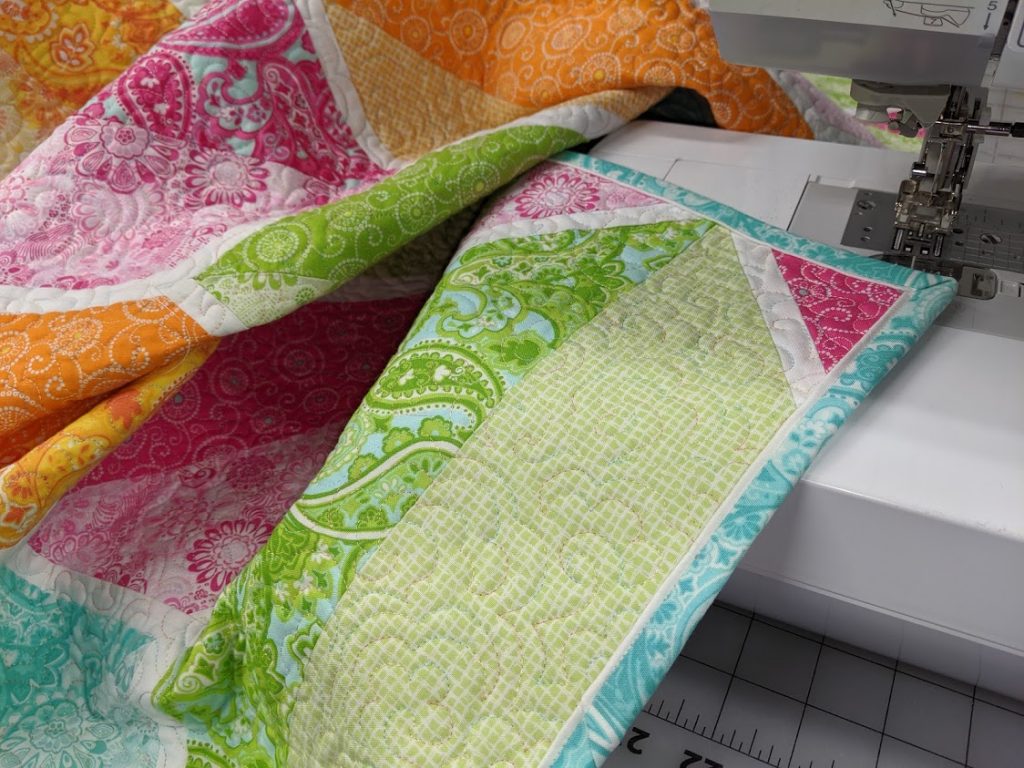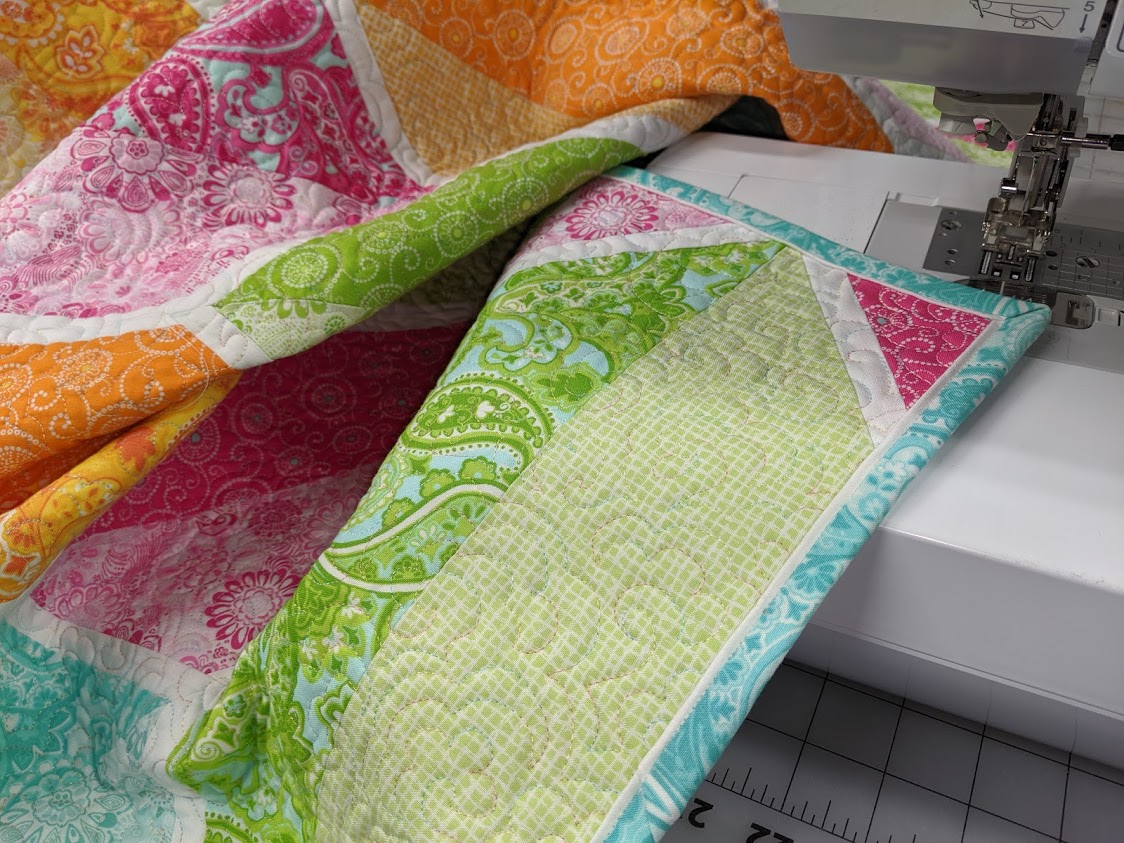 But not every quilt needs a piped binding (faux or otherwise), and my collection of quilts waiting for bindings was piling up. So I returned to another technique I've experimented with before – sewing the double-fold binding first to the BACK of the quilt, and then wrapping the binding around the the front, and stitching it down with my favorite "invisible" machine applique technique.
Here's what it looks like: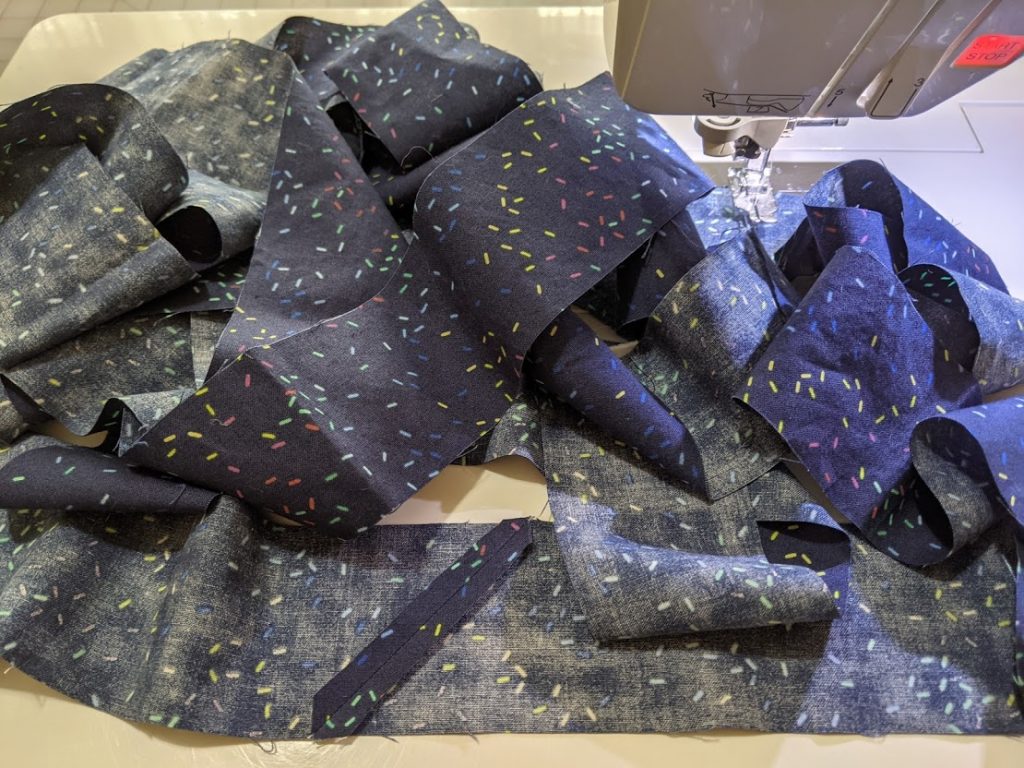 UPDATE 9/17/21 – I have recently switched to using a strip width of 2 1/4 and find that I generally prefer the slightly narrower look 🙂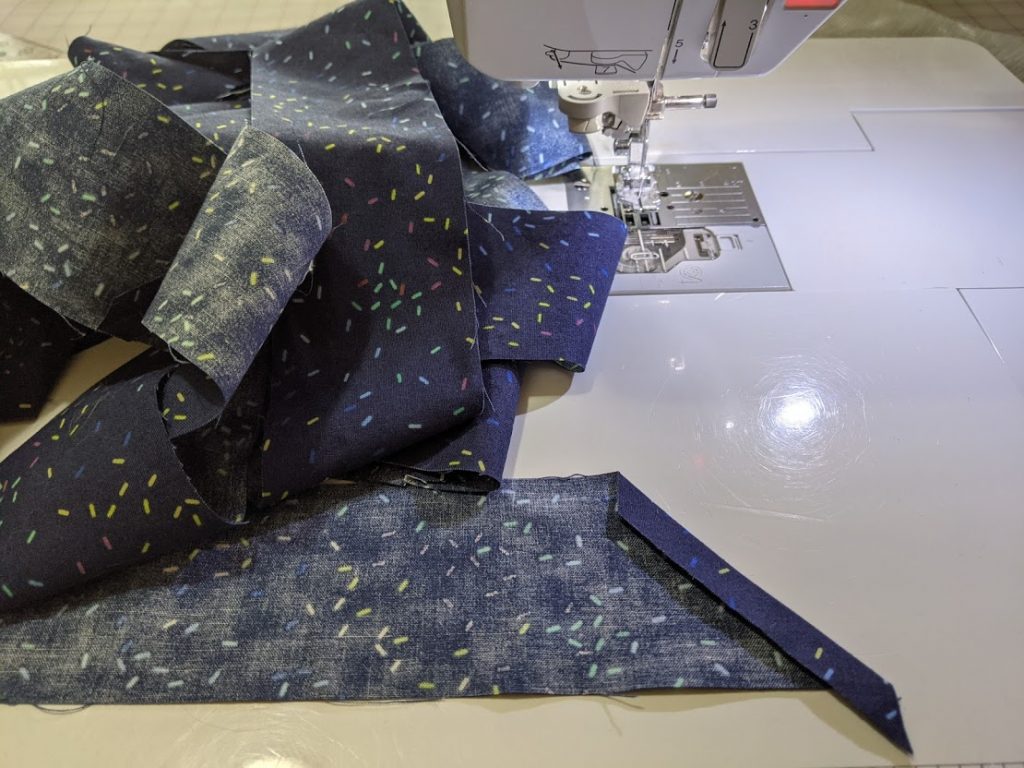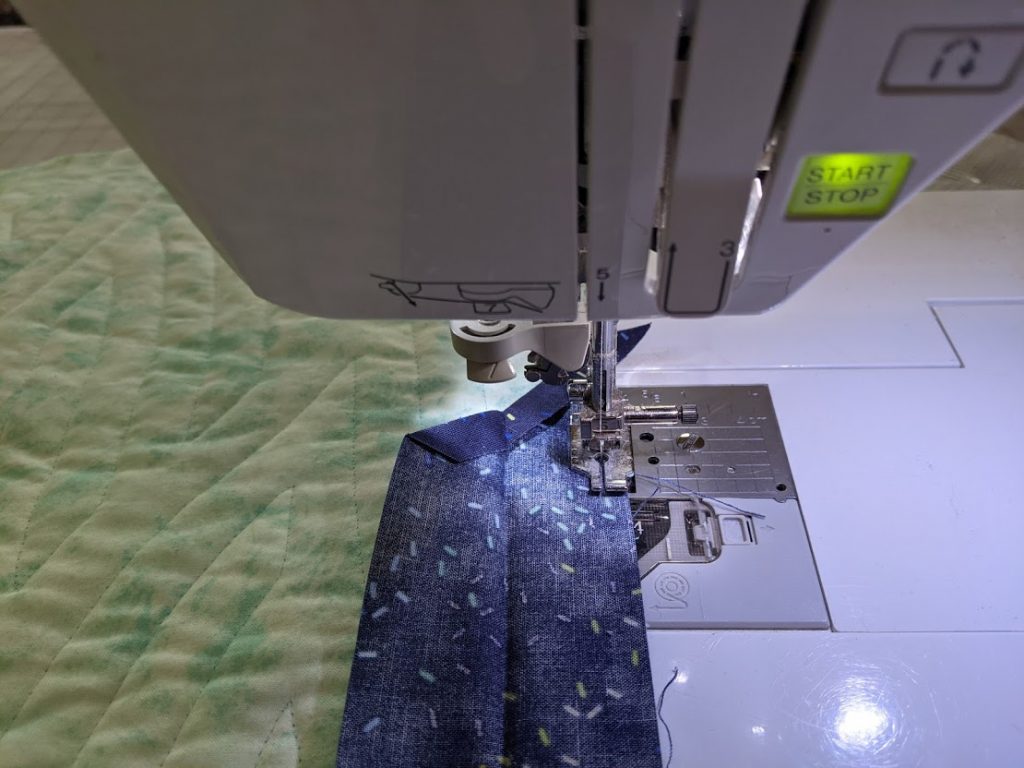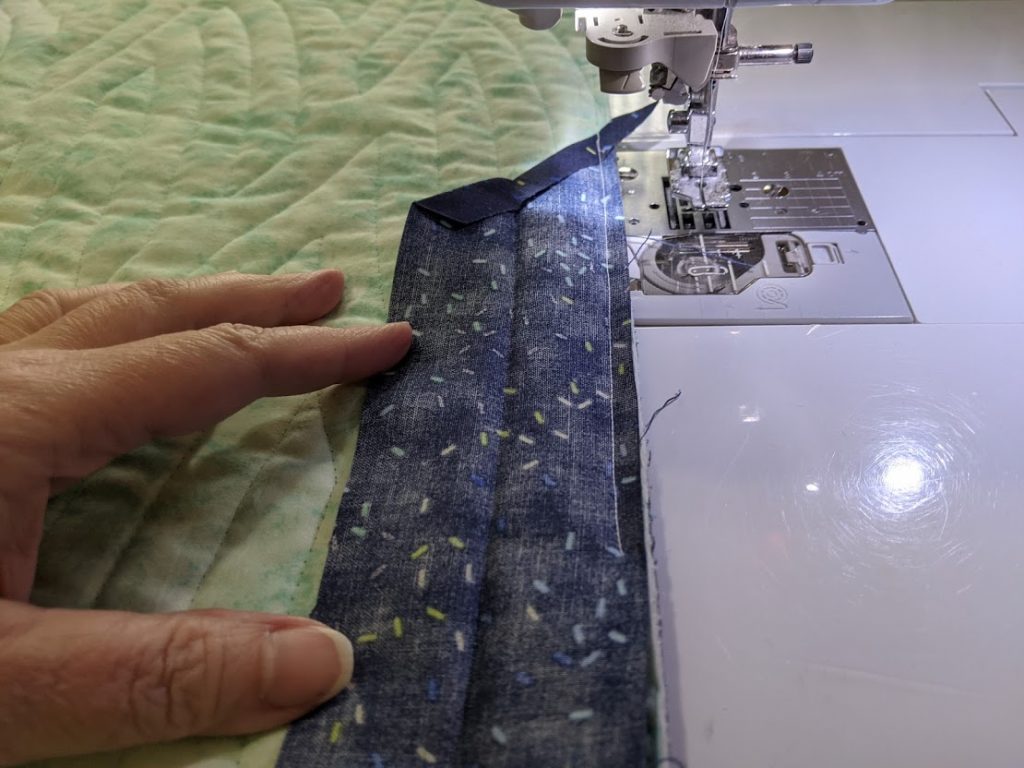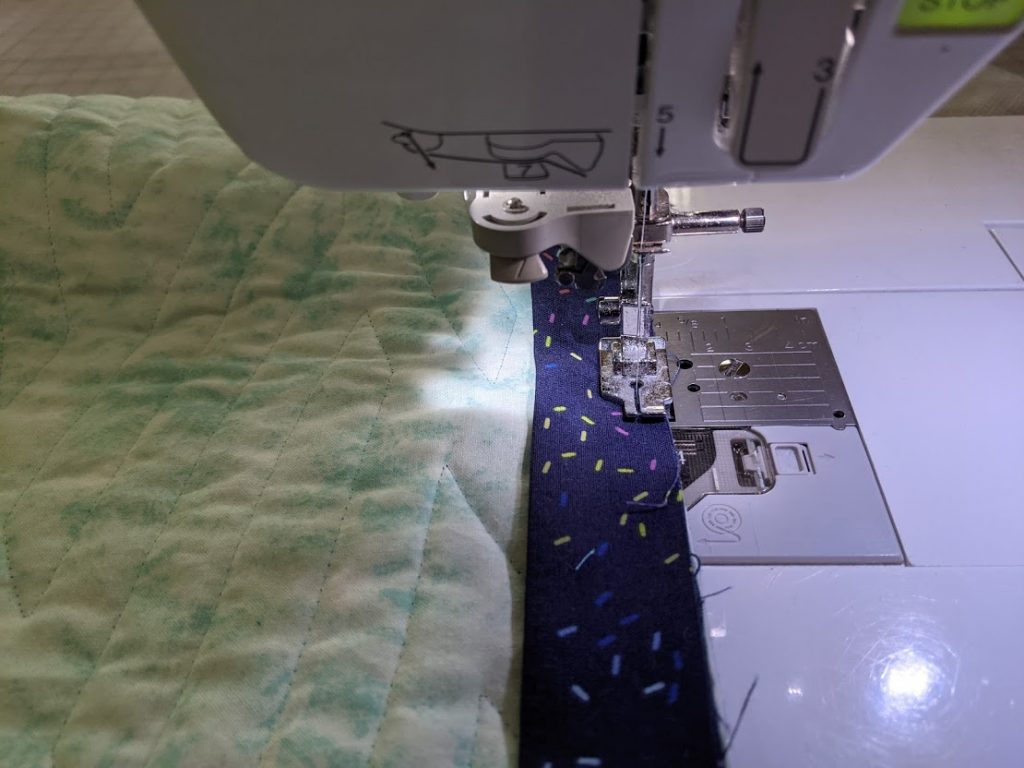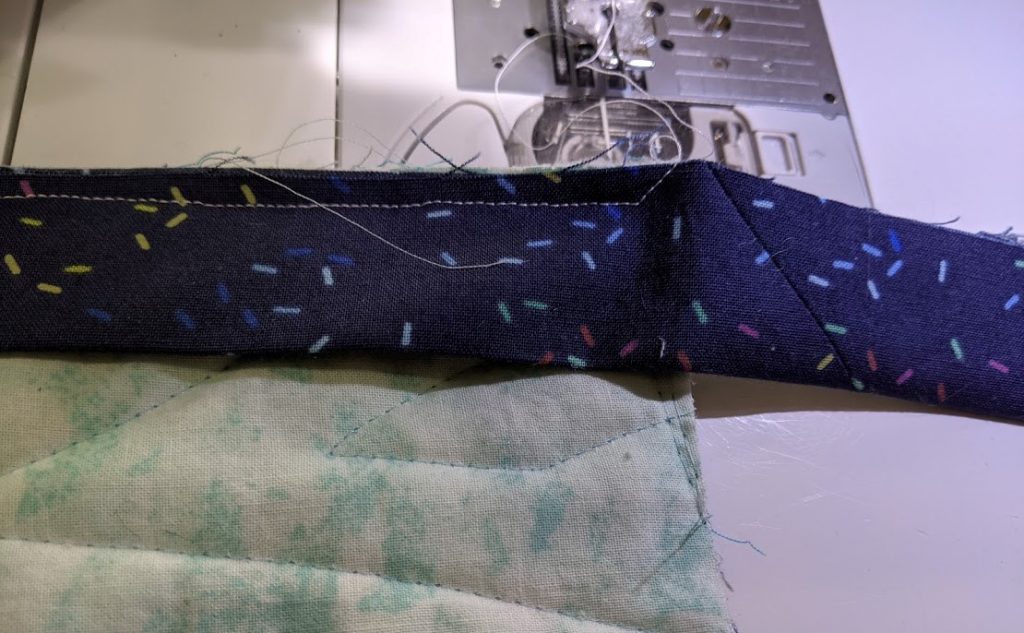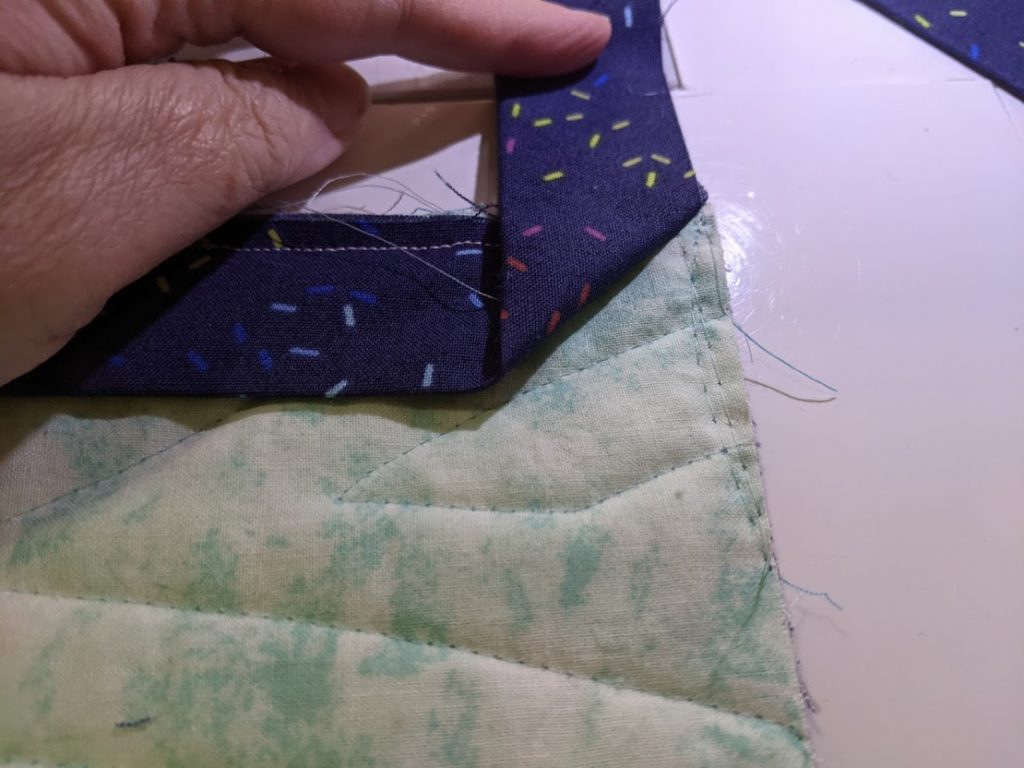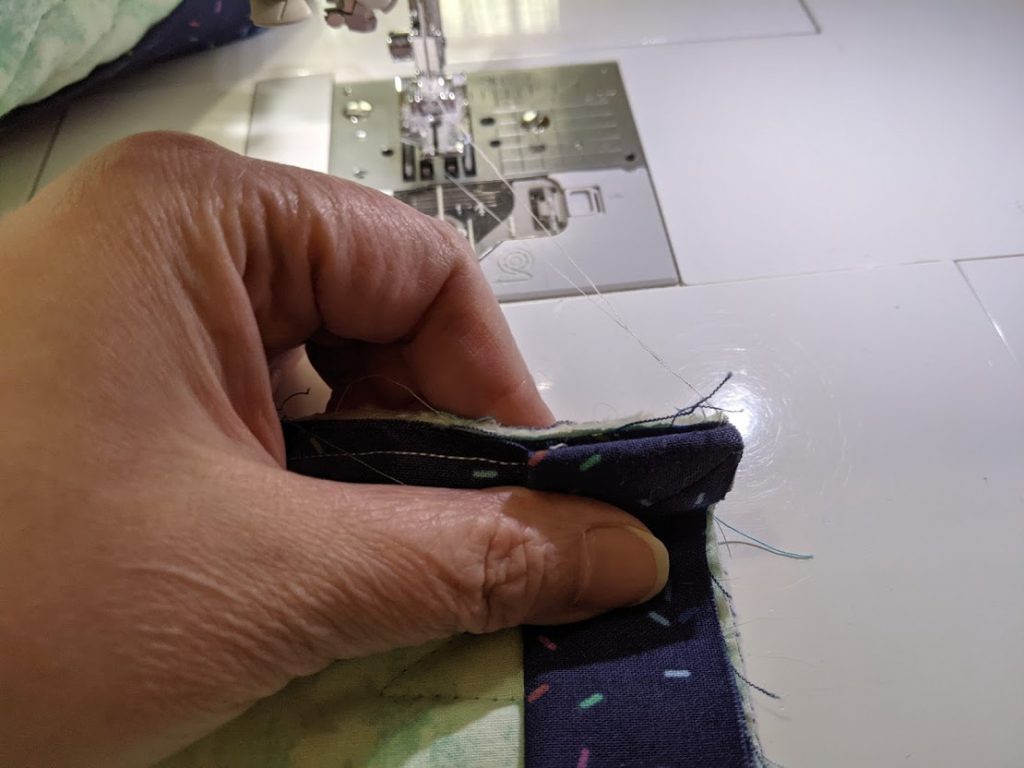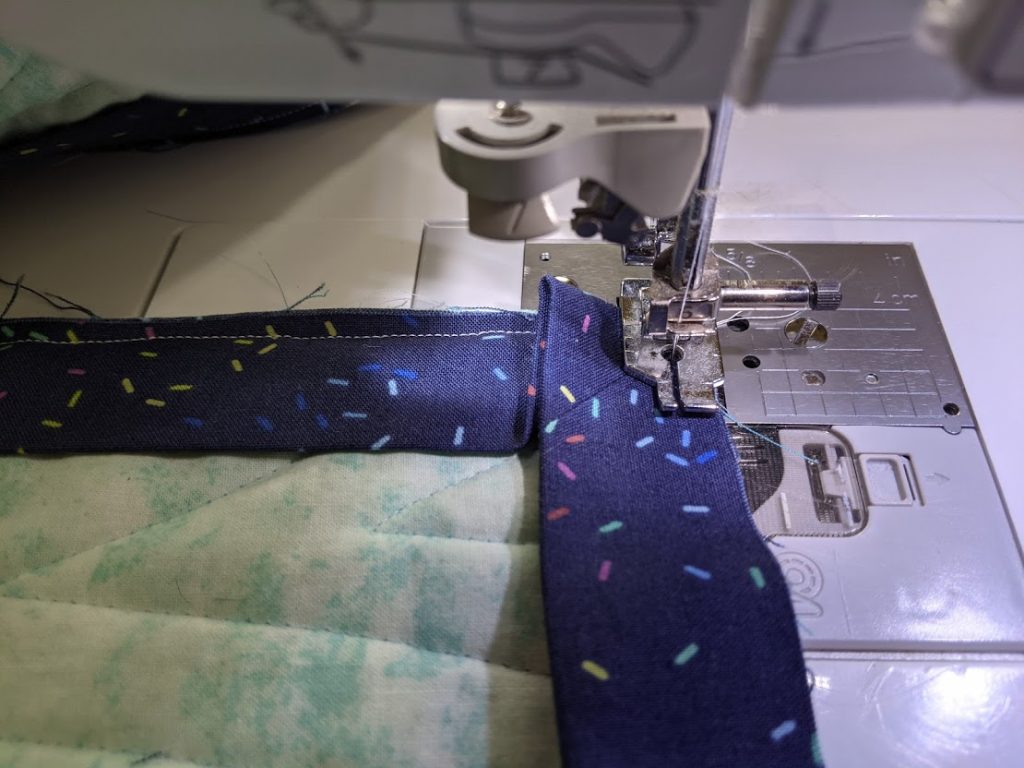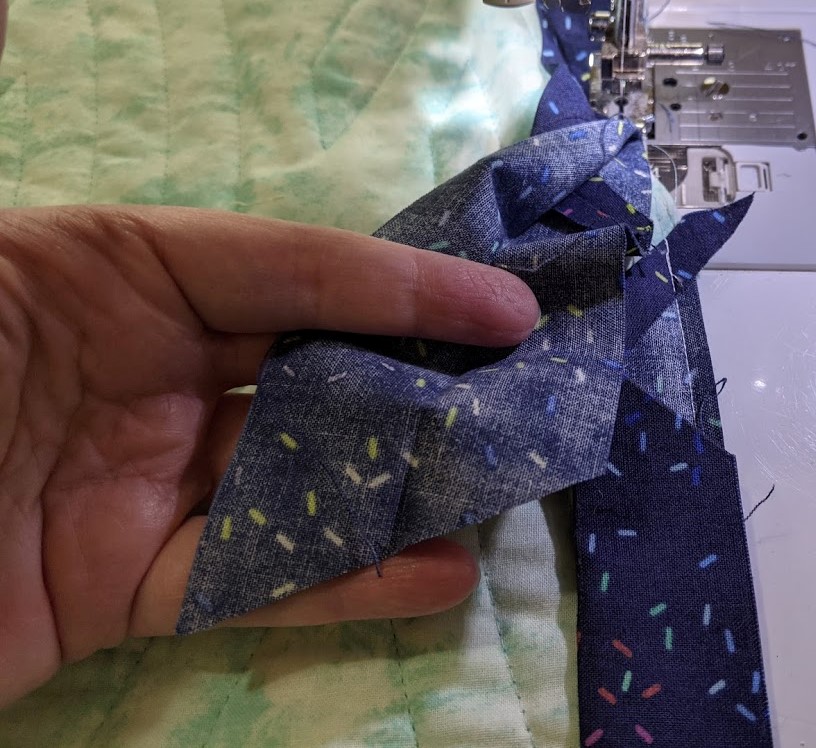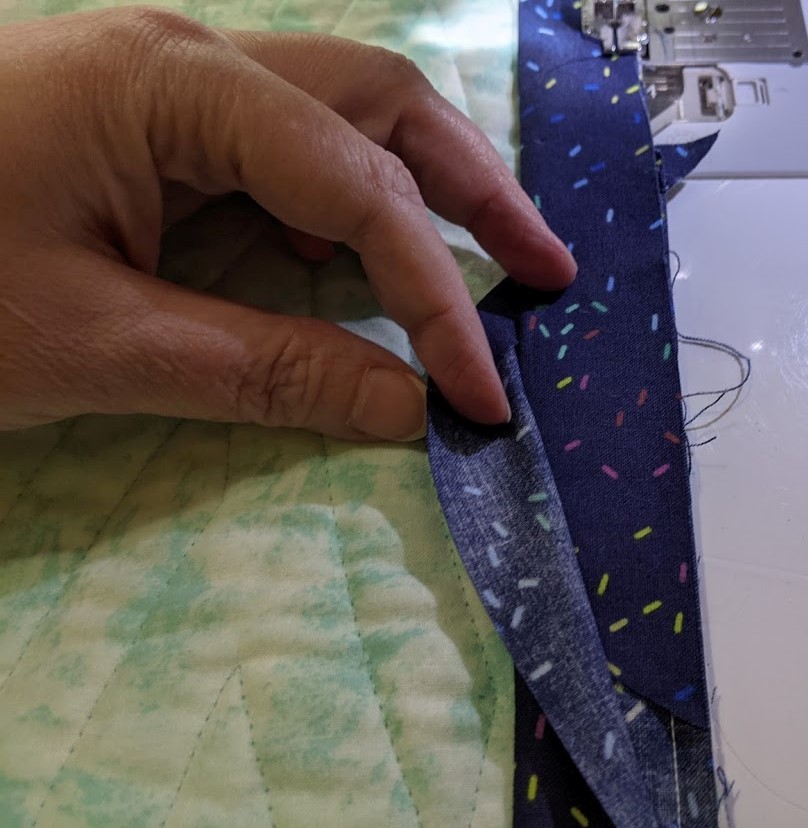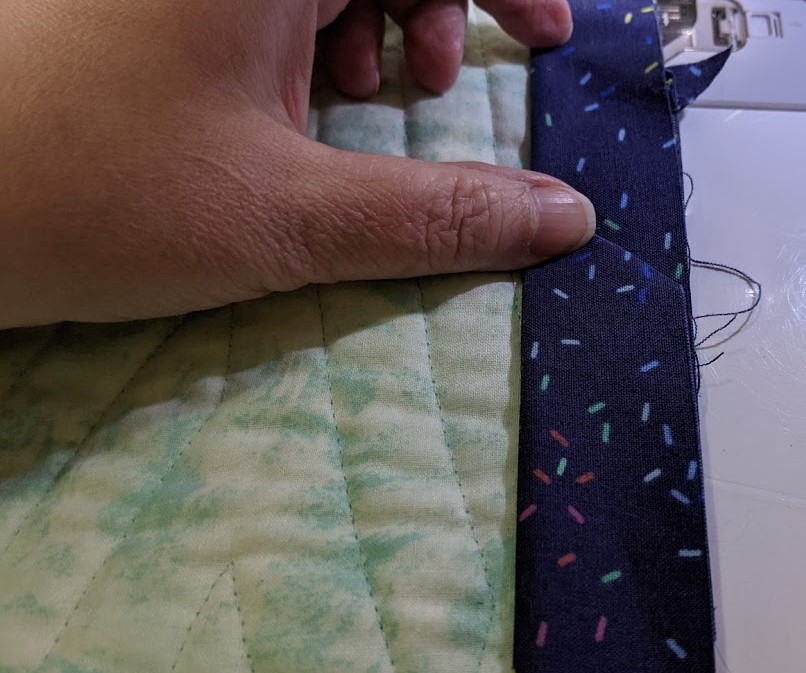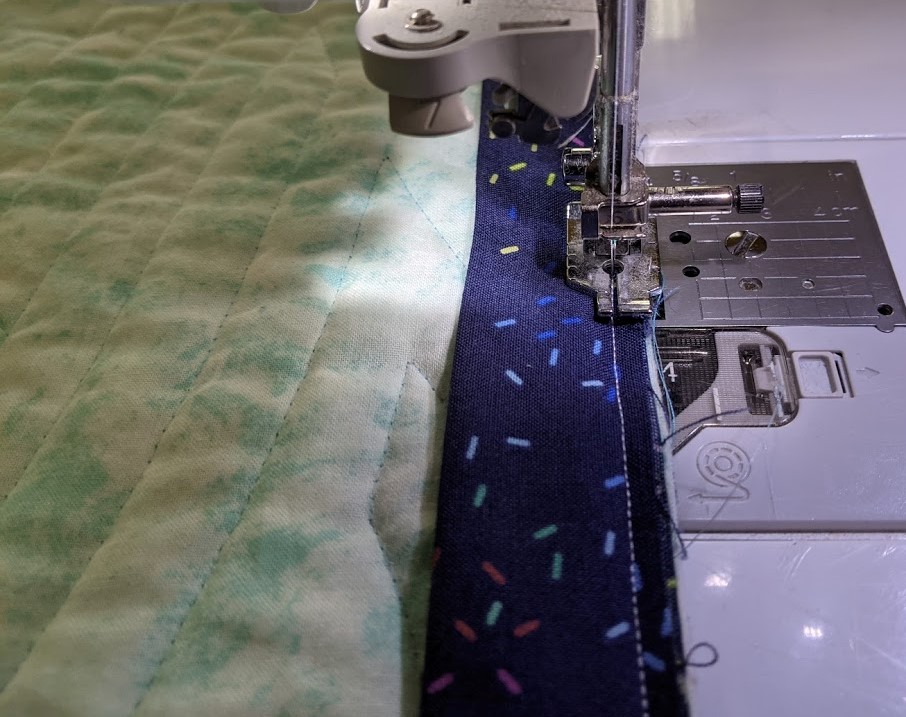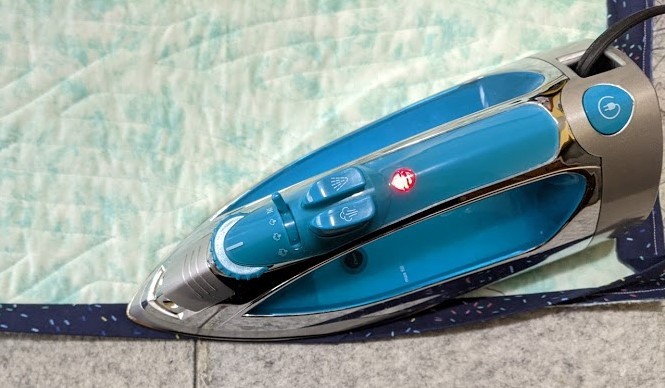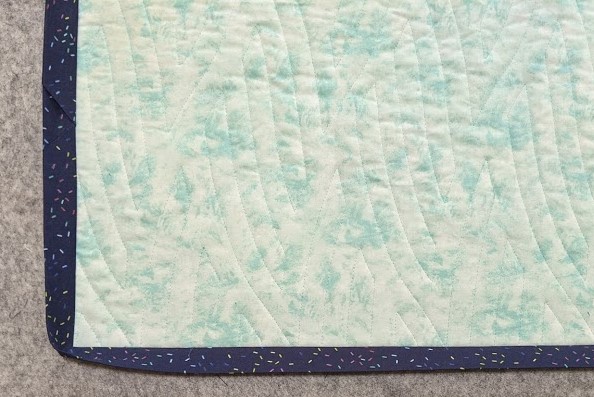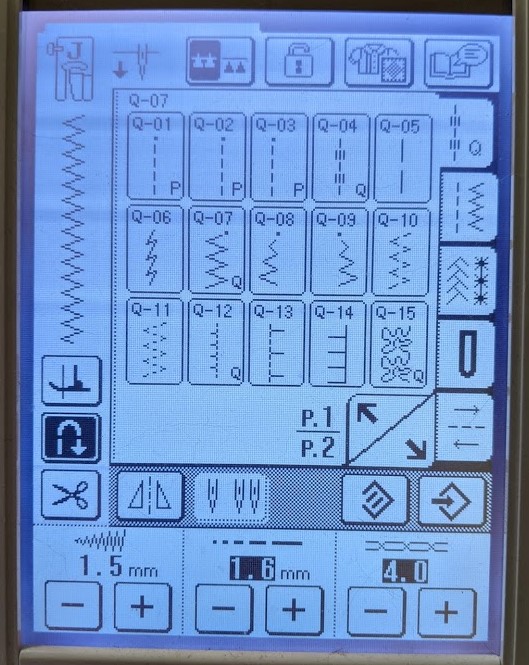 UPDATE 9/17/21 – I have recently switched to using a stitch width of 2.0 and am finding it much easier on my eyes 🙂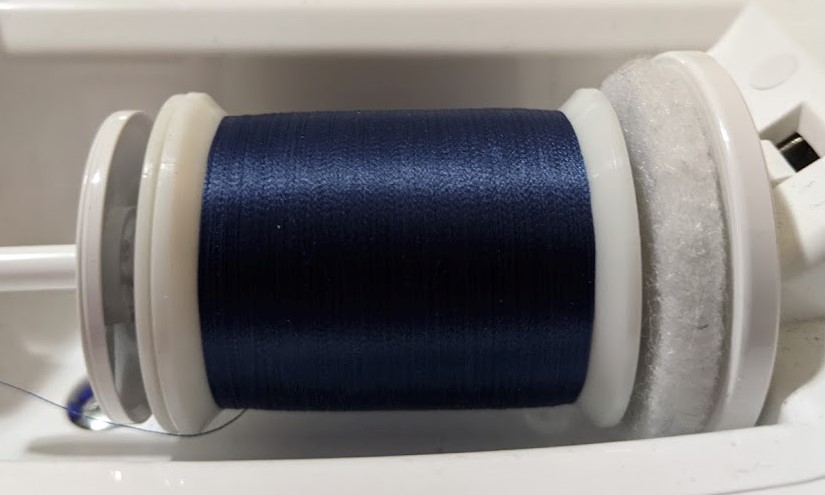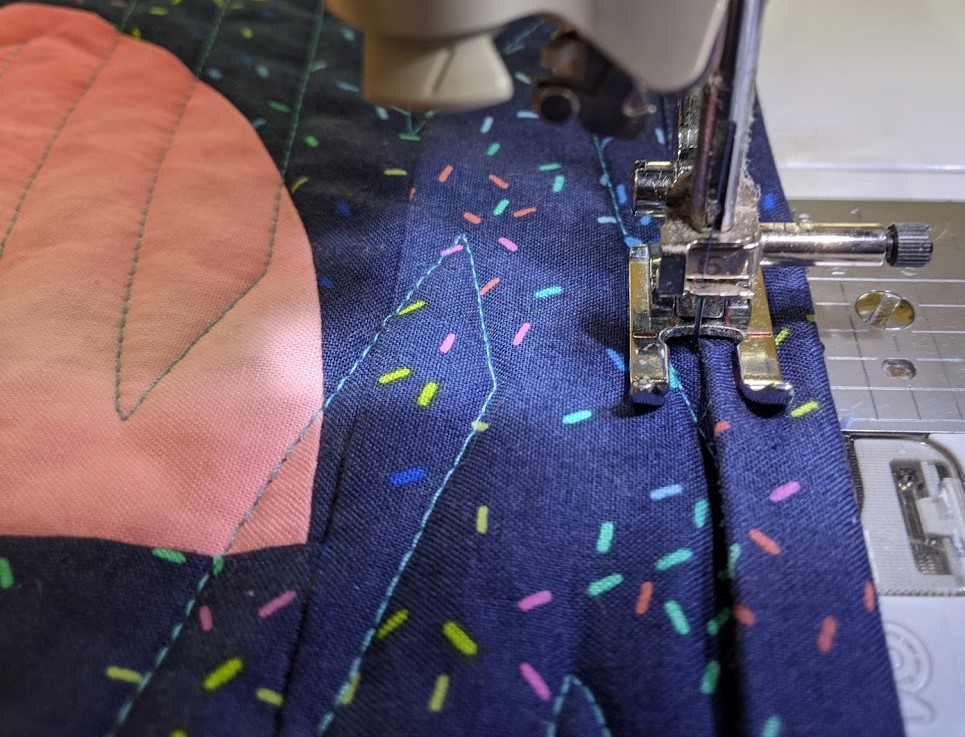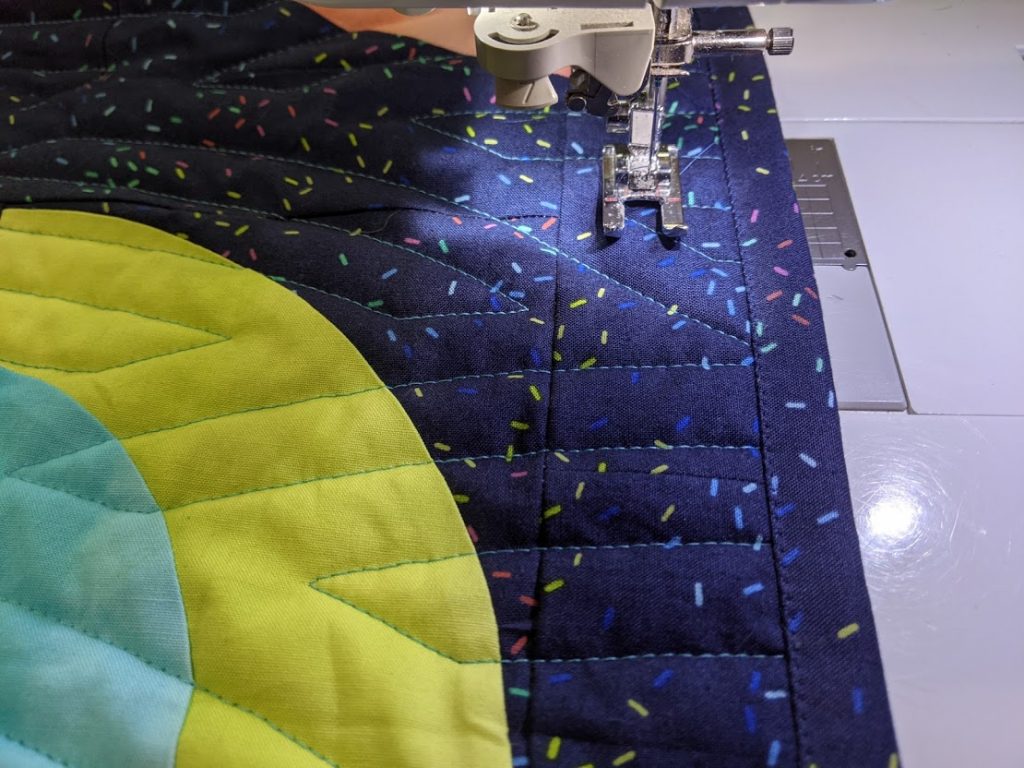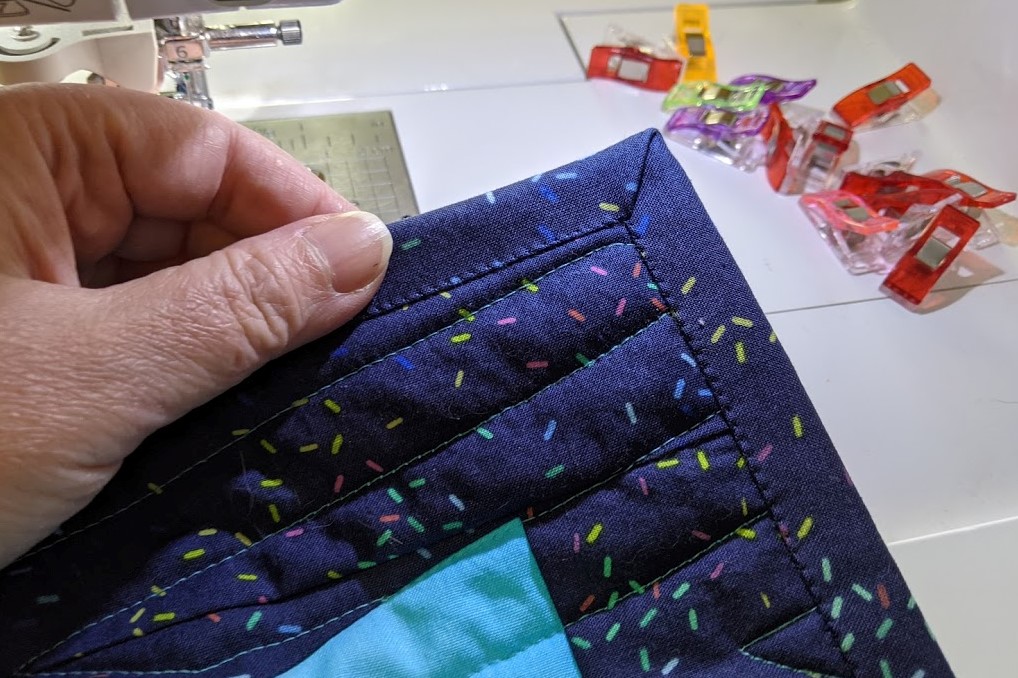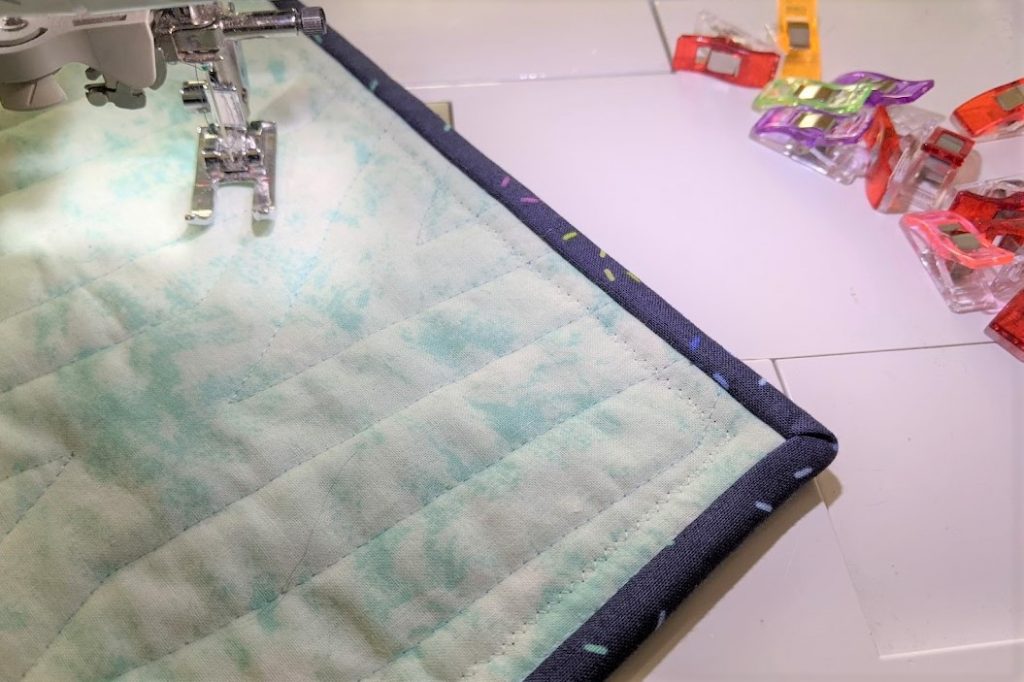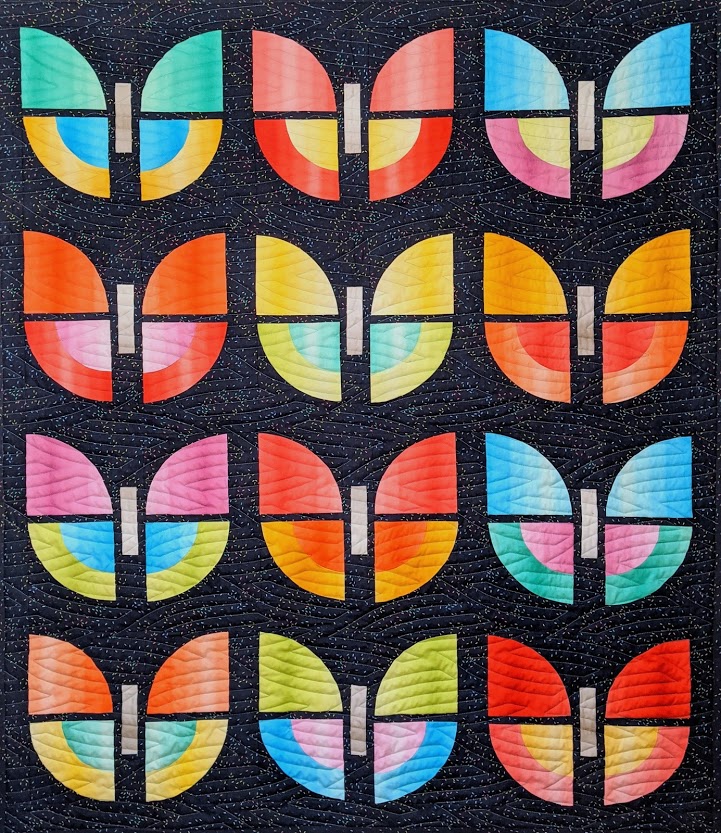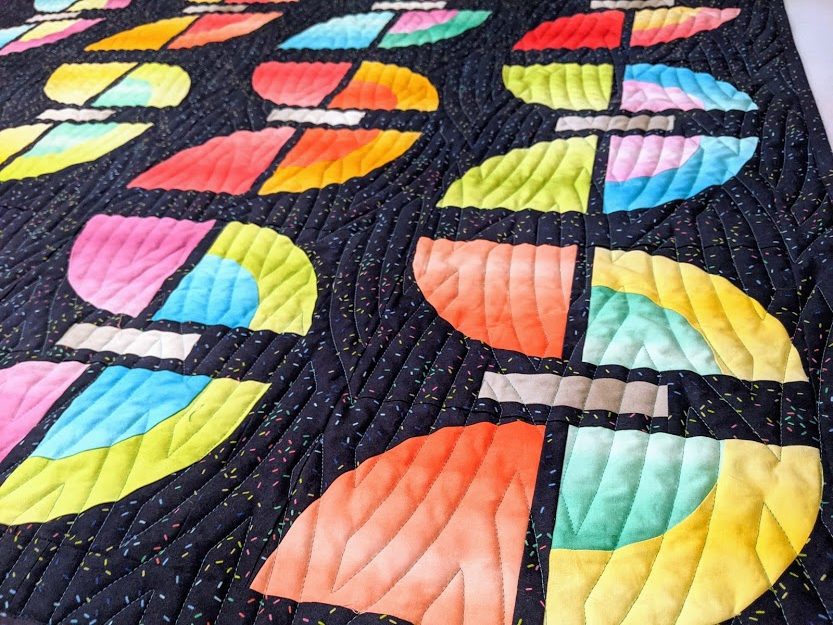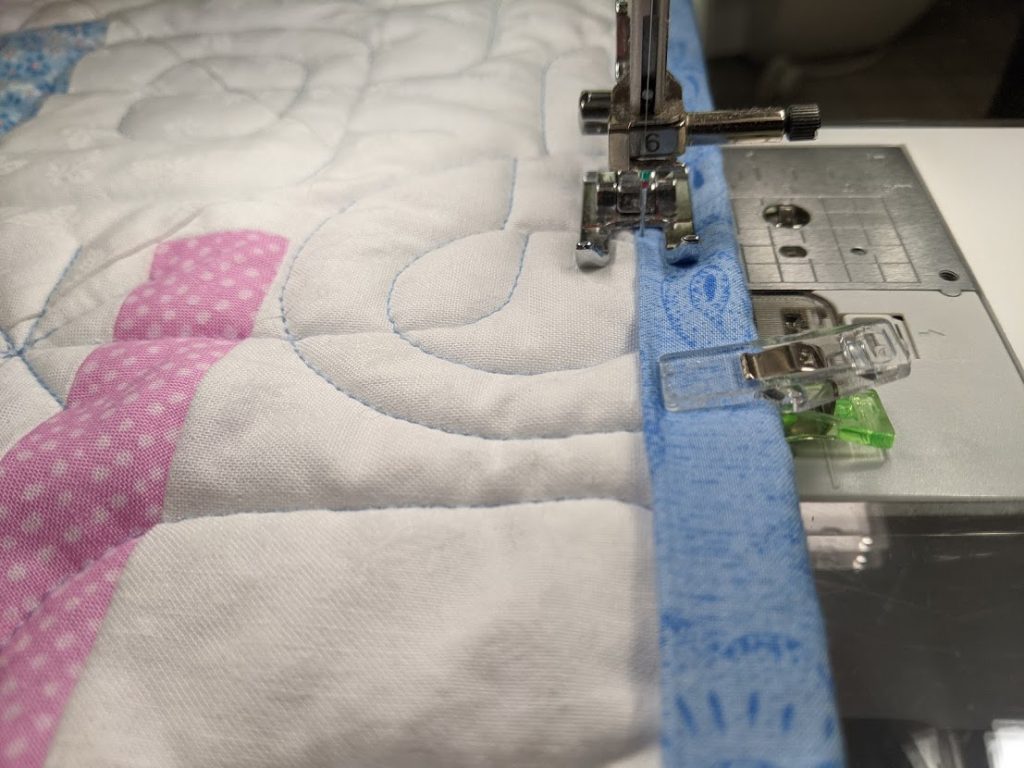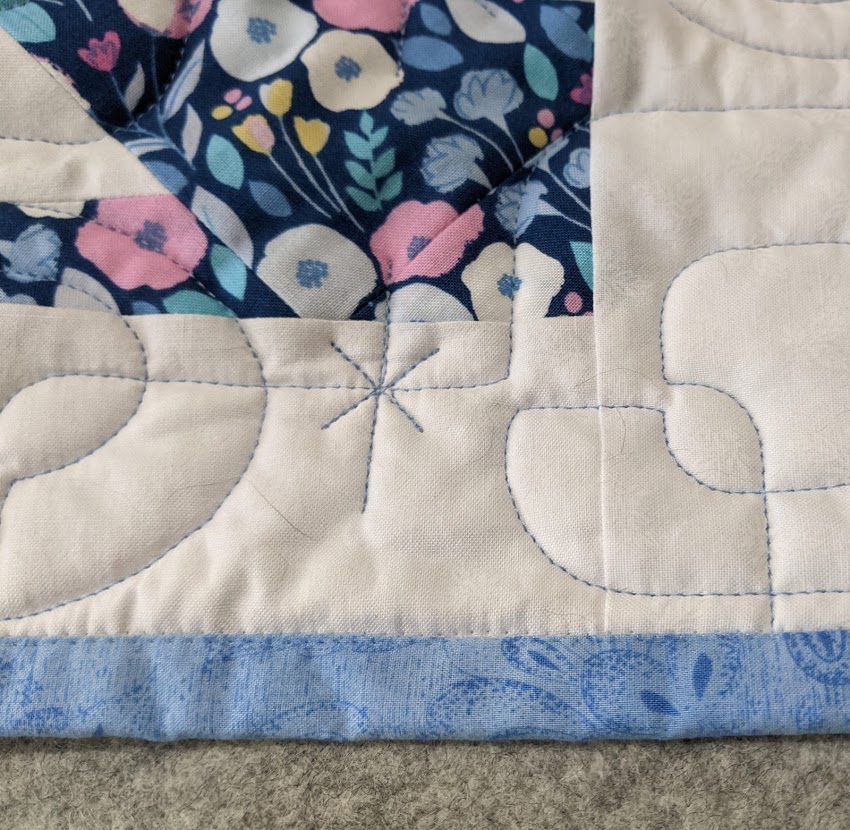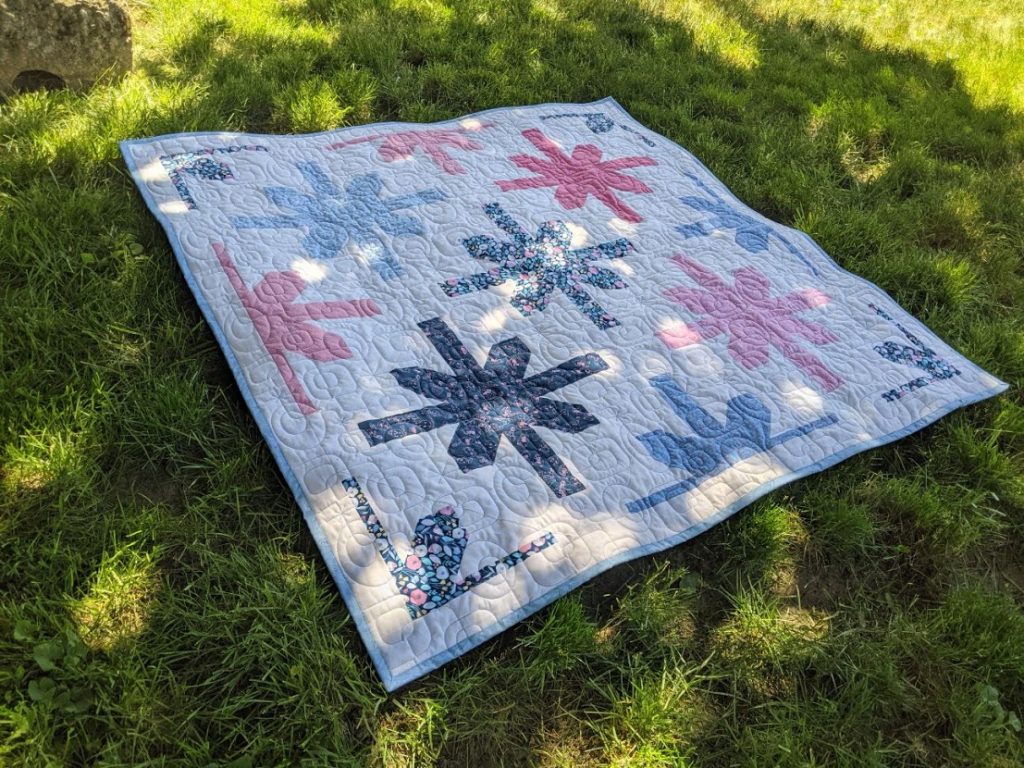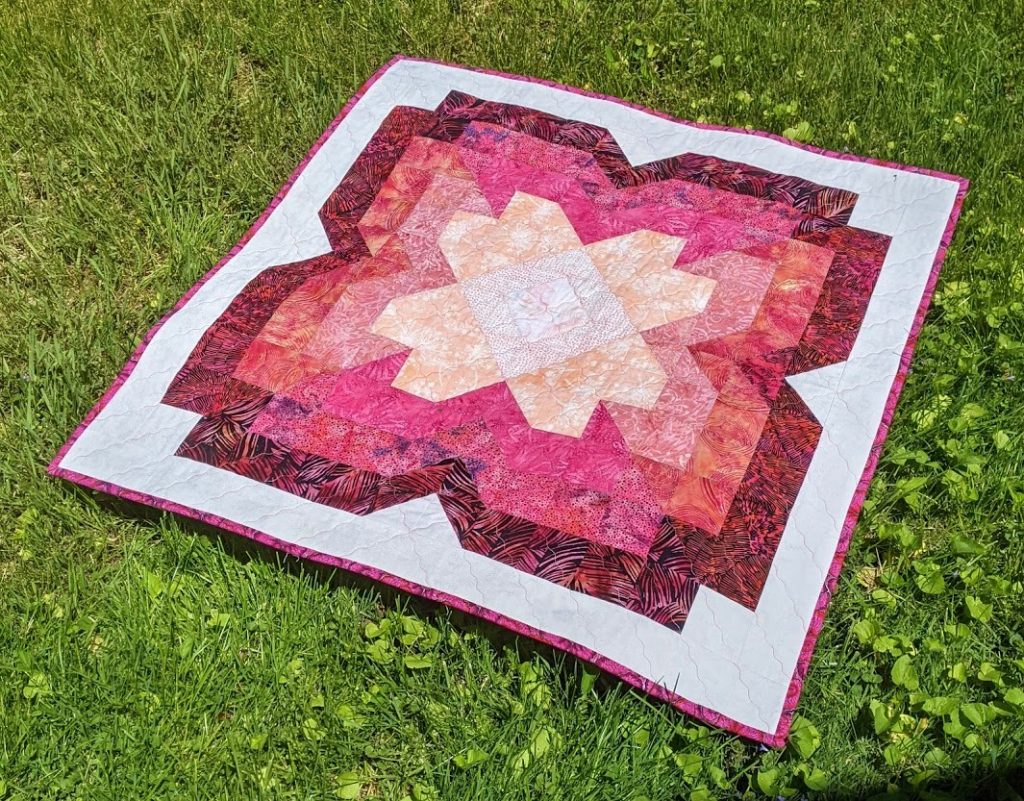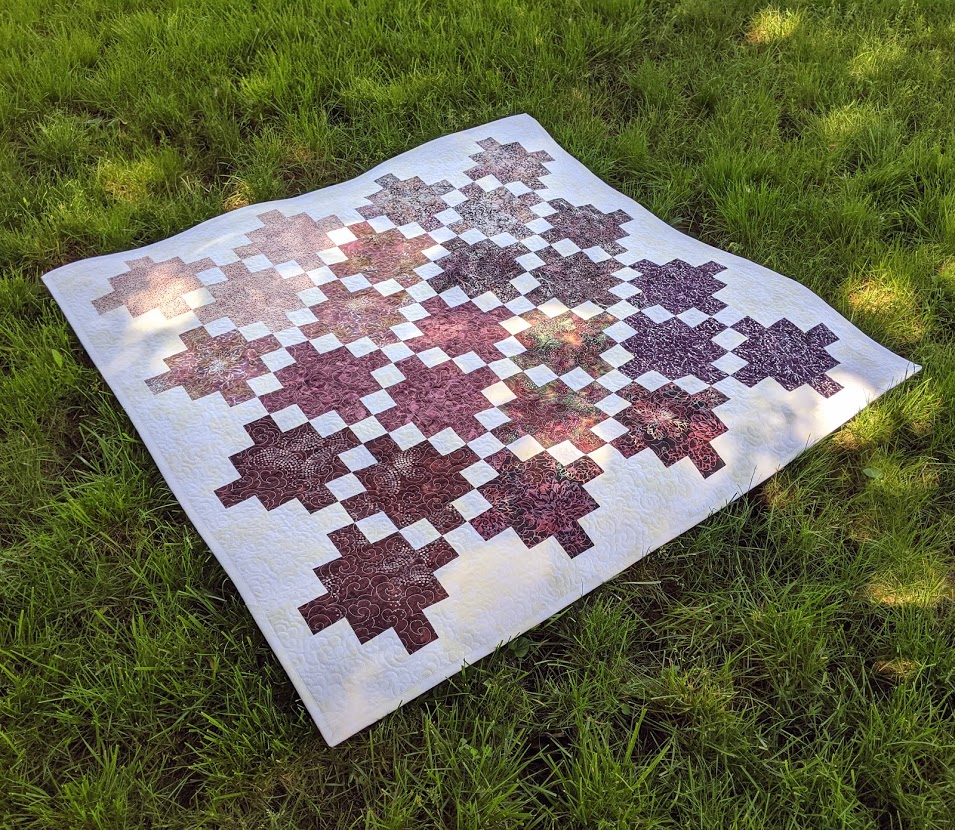 And that's how I'm catching up with my pile of quilts waiting for bindings. 🙂
Please follow and like us: