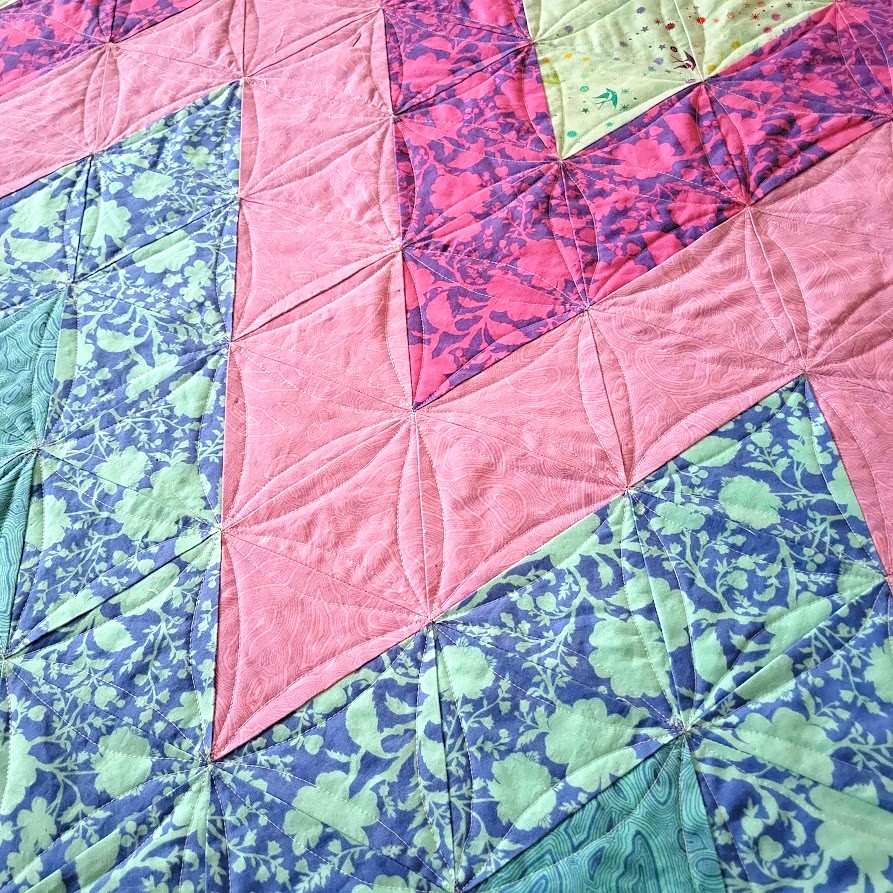 I recently had the opportunity to test another fun pattern from Tied with a Ribbon – the Heatwave Quilt. I haven't really played much with equilateral triangles in the past, so I was eager to try something new. And it did not disappoint!
You can read about my adventures constructing this quilt with the aid of the Corner Cut 60 in this post.
Since the pattern is now available for purchase in both PDF and printed form, I can reveal my finished quilt: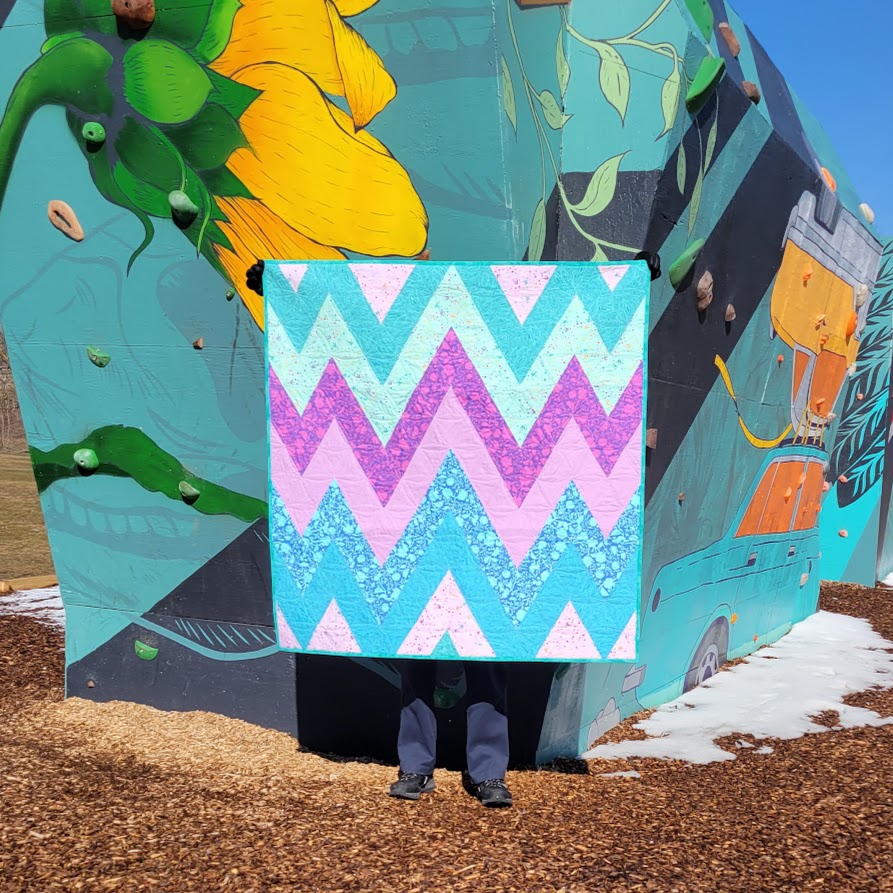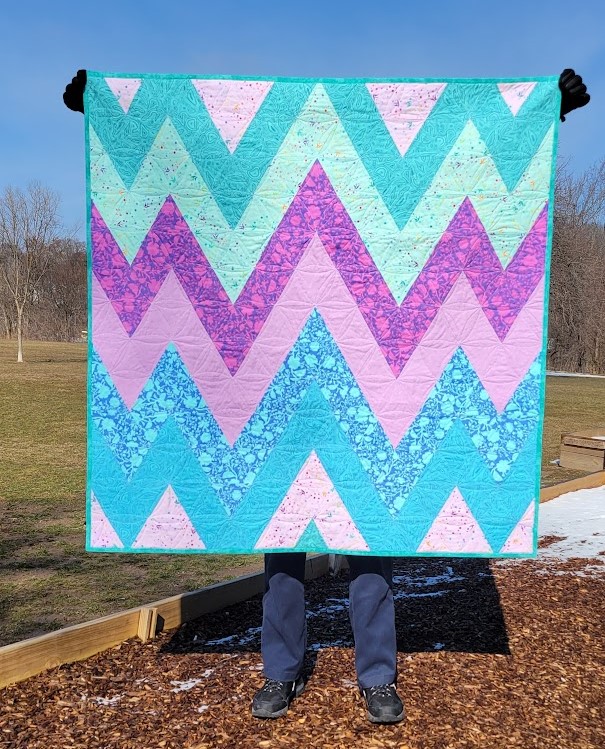 Many thanks to my husband, John, for patiently holding up the quilt so I could photograph it in the bright sunshine!
Those of you with sharp eyes may notice that I quilted this quilt with continuous curves. Here's a close-up in progress: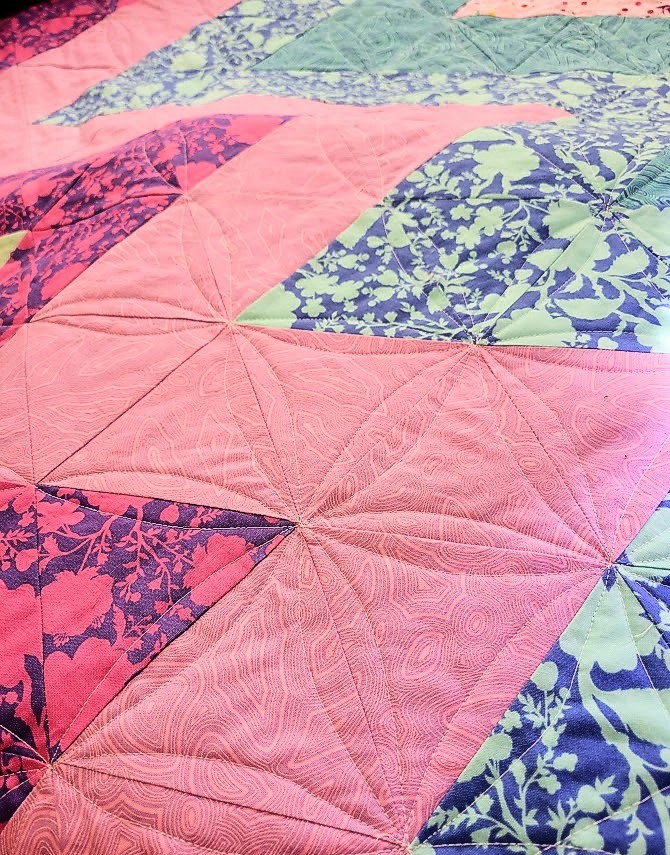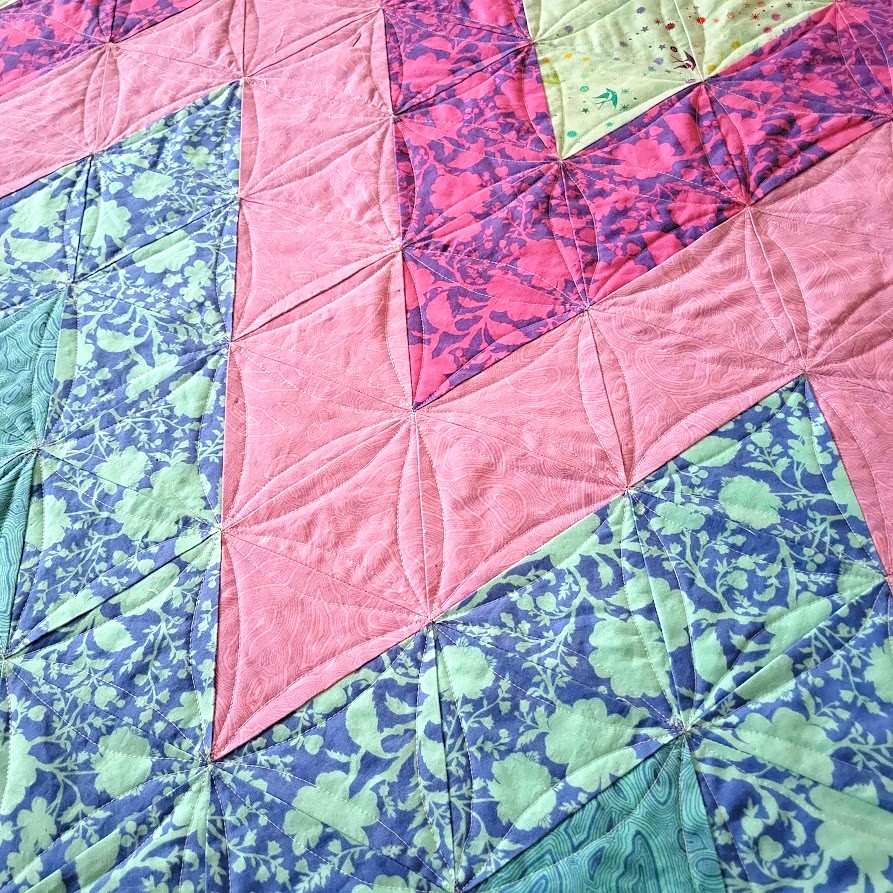 This quilting style works the same on triangles as it does on squares; instead of stitching each shape individually, I stitched in long lines, switching sides at each intersection.
If you'd like to learn more about continuous curve quilting with a walking foot, I have two previous posts:
Continuous Curve Machine Quilting with a Walking Foot and Revisiting Continuous Curve Machine Quilting.
All in all, I was super happy with how the gentle curves complemented and softened the strong lines of the piecing.
To sum up, here's the details from the Tied with a Ribbon website:
The Heatwave Quilt Pattern includes: 
Illustrations and photos
List of Fabric requirements
Cutting Instructions
Sewing Instructions
Pressing Tips
Layout and Assembly instructions
Binding instructions
EQ Template pages
BONUS Pillow Pattern
Finished size – Baby Quilt Finished Size – 49½in x 52½in (126cm x 134cm). Throw Quilt Finished Size – 69½in x 71½in (177cm x 182cm). Lg. Queen Quilt Finished Size – 98½in x 104½in (250cm x 265cm)
Acrylic Templates for each size available.
NOTE: the pricing on the website is in Australian dollars, not US. Check with your local quilt shop if you'd like to order a paper pattern without having it shipped internationally.
I can report that I found the pattern clear and easy to follow. I always appreciate when a designer includes a nice range of sizes, and here Jemima went the extra mile – she even includes a complementary pillow!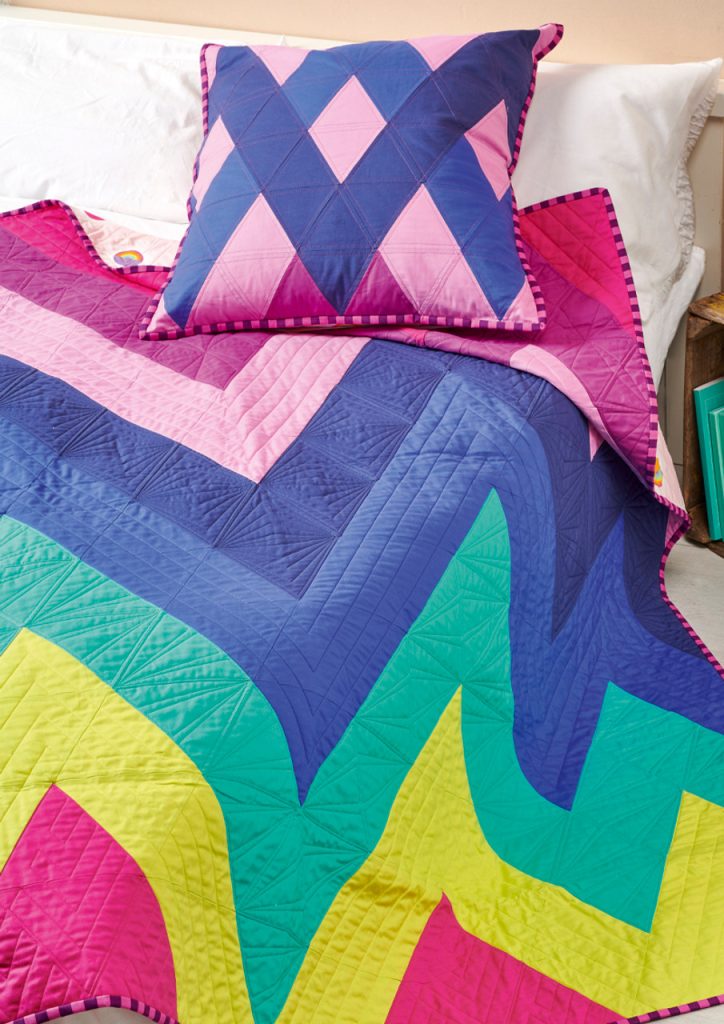 I hope those of you who may try this pattern enjoy it as much as I did.
Happy Quilting!
Please follow and like us: