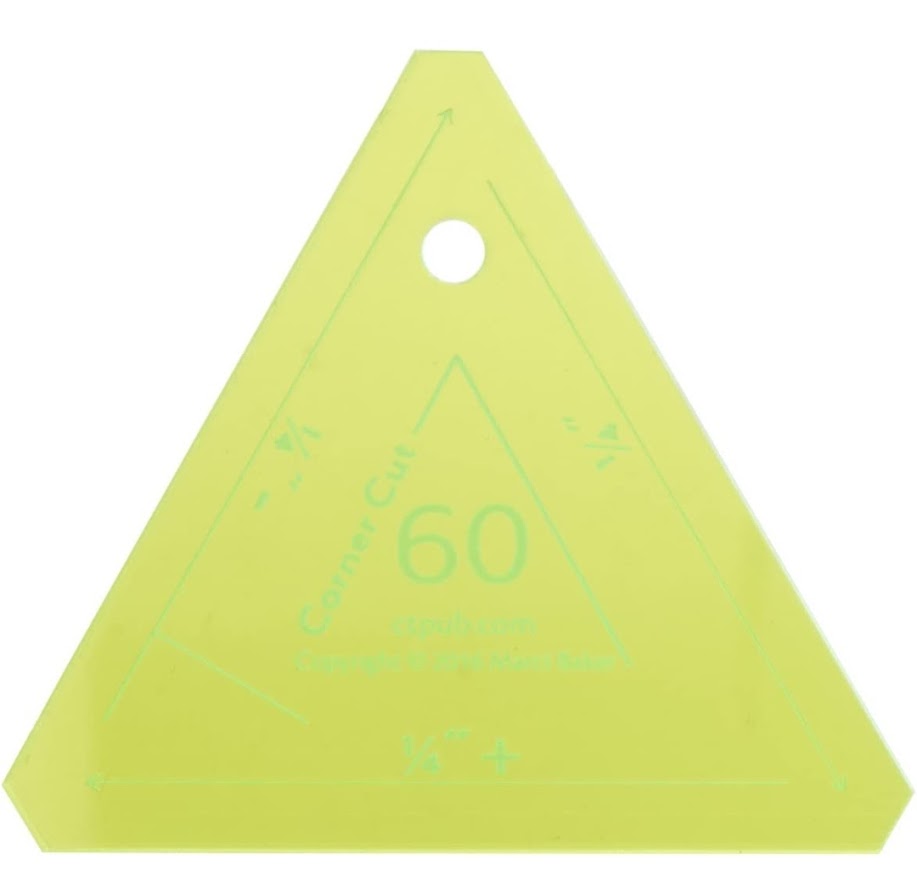 I'm tickled to be pattern-testing another wonderful new pattern from Jemima of Tied with a Ribbon. I can't show the full Heat Wave quilt until the official pattern release a little bit later this spring, but I can show you some in-progress pics and a GREAT tool I've discovered for working with 60 degree (equilateral) triangles.
But first, here's a sneak peek at part of the quilt top in-progress, viewed from the side: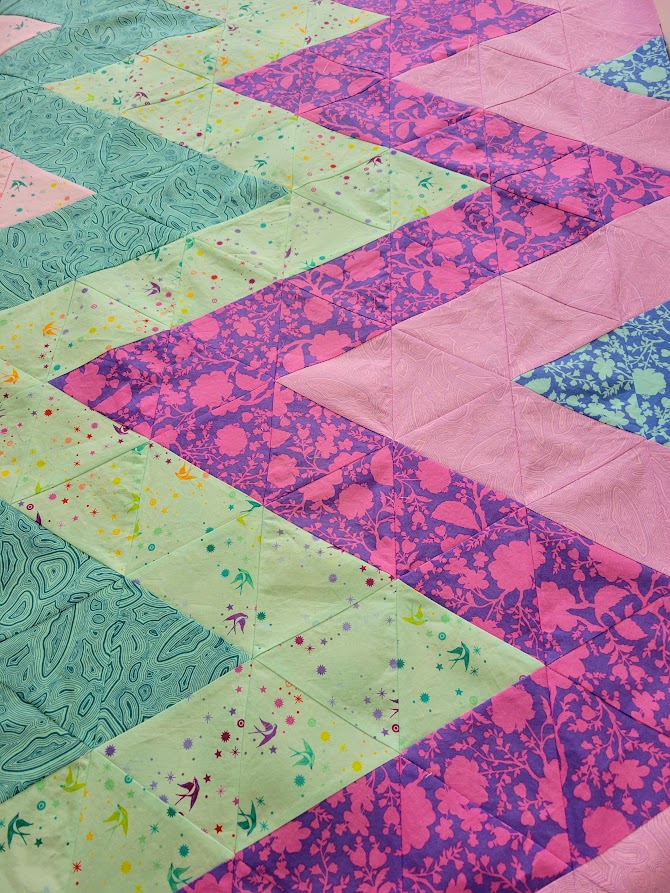 These triangles can be a little tricky. Jemima thought about this, and created triangle templates that have the pointy tips trimmed off for easy point matching, also reducing unnecessary bulk in the seam allowances. Not only does Jemima provide paper templates in the pattern, she also has acrylic templates in her online shop for several different sizes of triangles.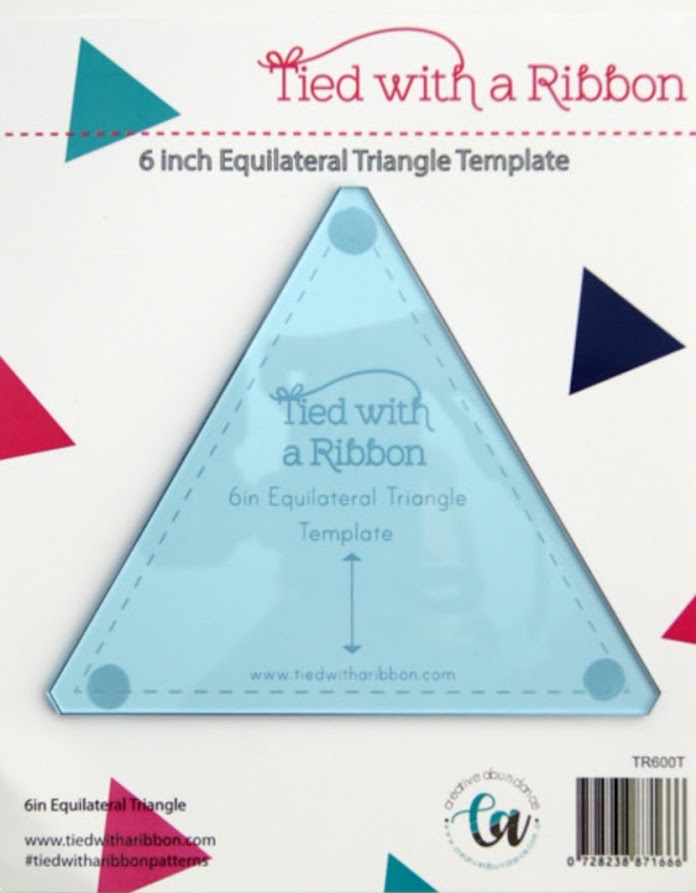 Unfortunately, I didn't have an acrylic template for the size quilt I'm making, so I made do with an acrylic ruler I already had.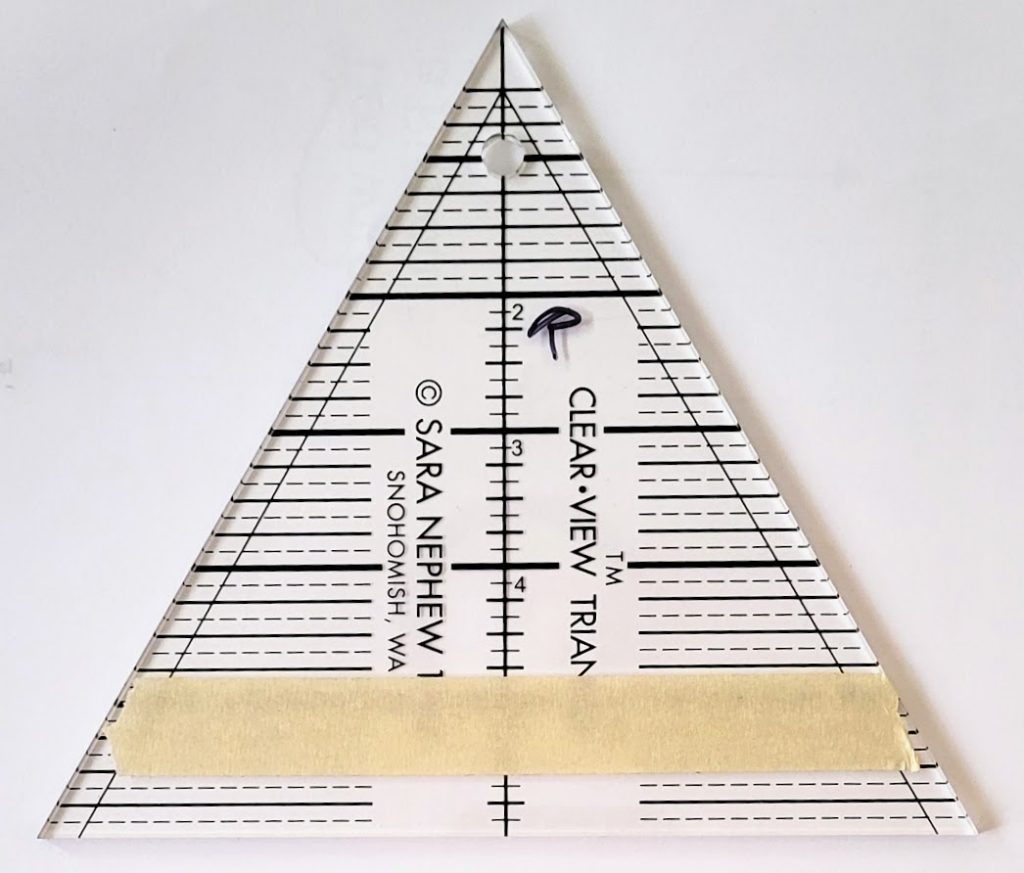 This worked just fine – but you'll notice that the points of the triangle aren't trimmed.
I did a quick search, and found this online: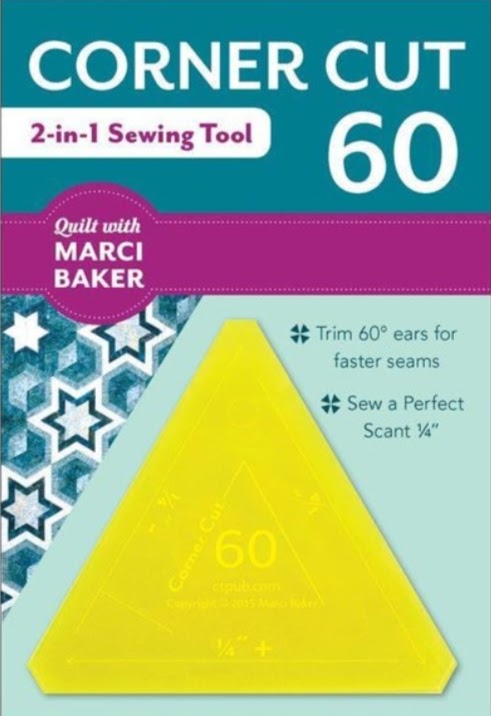 Just what I needed!
I cut my triangles with the triangle ruler and trimmed the points with the Corner Cut.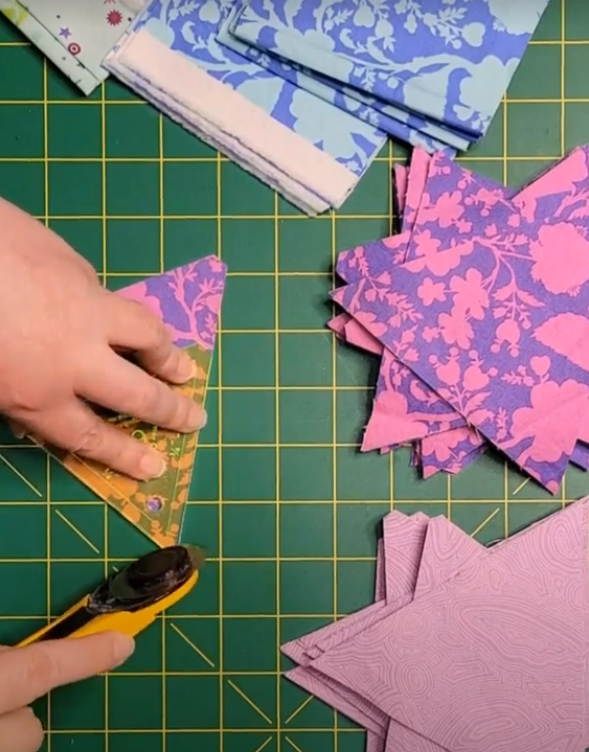 Trimming those points made lining up the seam allowances a snap!
This was especially helpful when it came time to sew the rows together. It eliminated "dog ears" or pointy tips of fabric sticking up past the edges of each row.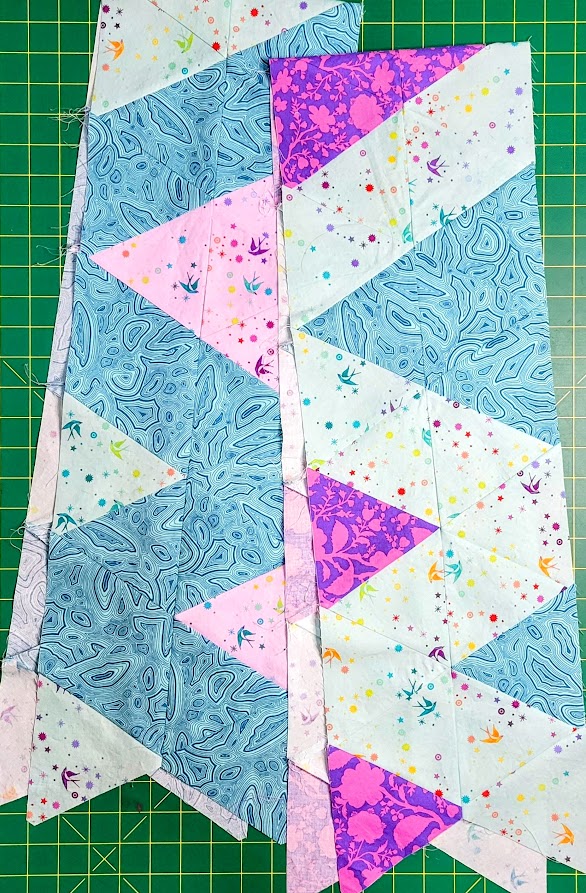 I can't wait to finish this quilt!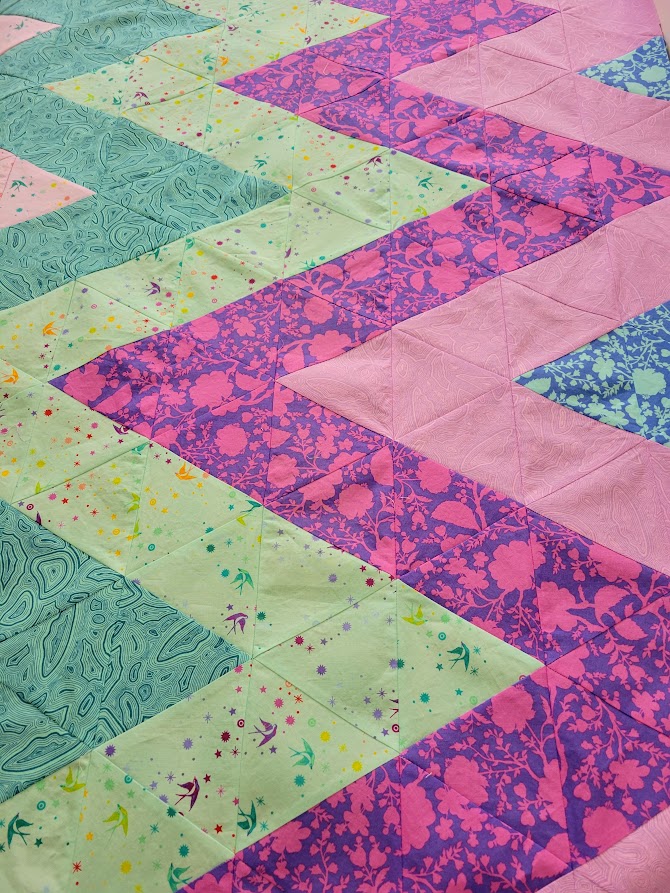 I'll be sure to post a photo of the full quilt after the official pattern release. Meanwhile, follow Tied with a Ribbon on social media for more tester quilts and quilty inspiration. 🙂
Please follow and like us: