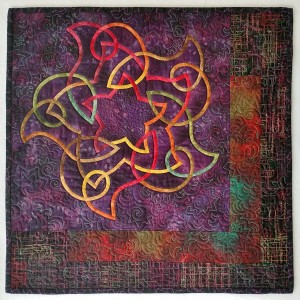 To me, Journal Quilting is a handy shorthand way to describe quilting as a vehicle for personal reflection and expression. Although I impose no size restrictions on myself, the pieces are generally on the smaller side, which better lends itself to a sense of immediacy.
I often incorporate 3 dimensional elements, hand beading, hand painting, or other mixed media elements in these works. Free motion quilting adds addition texture.
Last month, I shared some of the story behind my book, Celtic Quilts: A New Look for Ancient Designs. This month, I would like to share a few of my journal quilts that incorporate Celtic or Celtic-style knotwork in the design.
Although these particular pieces were made over a period of about 15 years, they share common underlying themes.
They are, in a sense, snapshots of what I was feeling at the time – particularly as it relates to my own experiences of female-ness – from the juggling of roles, obligations, emotions and aspirations; to the yearning for a sense of an earthy divine feminine, a loving and nurturing spirituality to which I could relate in practical ways.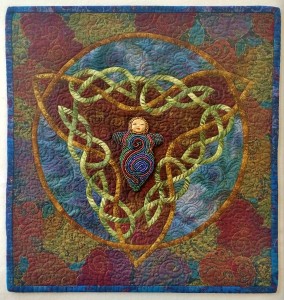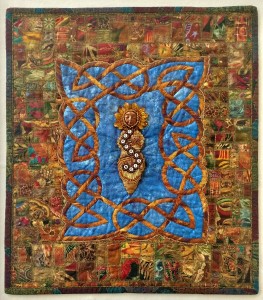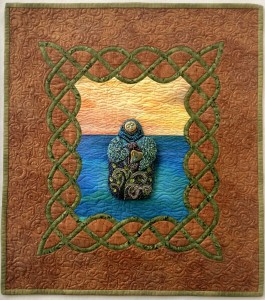 Please follow and like us: