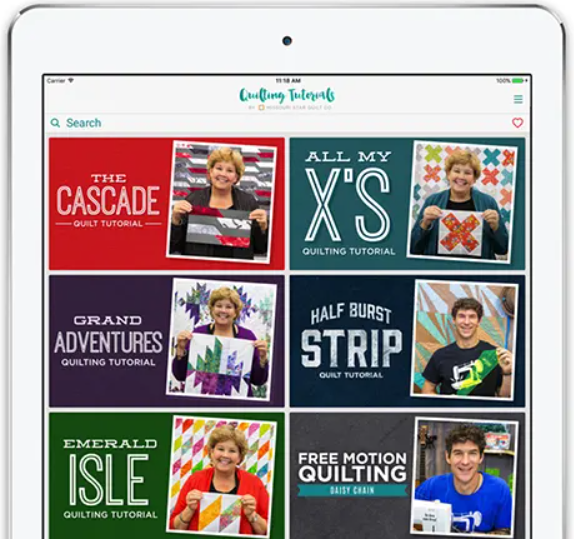 Do you have a favorite app on your phone or tablet? I confess that I love listening to recorded books when I'm sewing and playing word games when I'm feeling antsy, but there are two apps in particular that I thought you might enjoy, too. Even better – they're both FREE!

And they are both available through multiple platforms, including Google Play and the Apple App Store.

Click on the titles below for more information and for download links.
---
Essential Quilting Calculators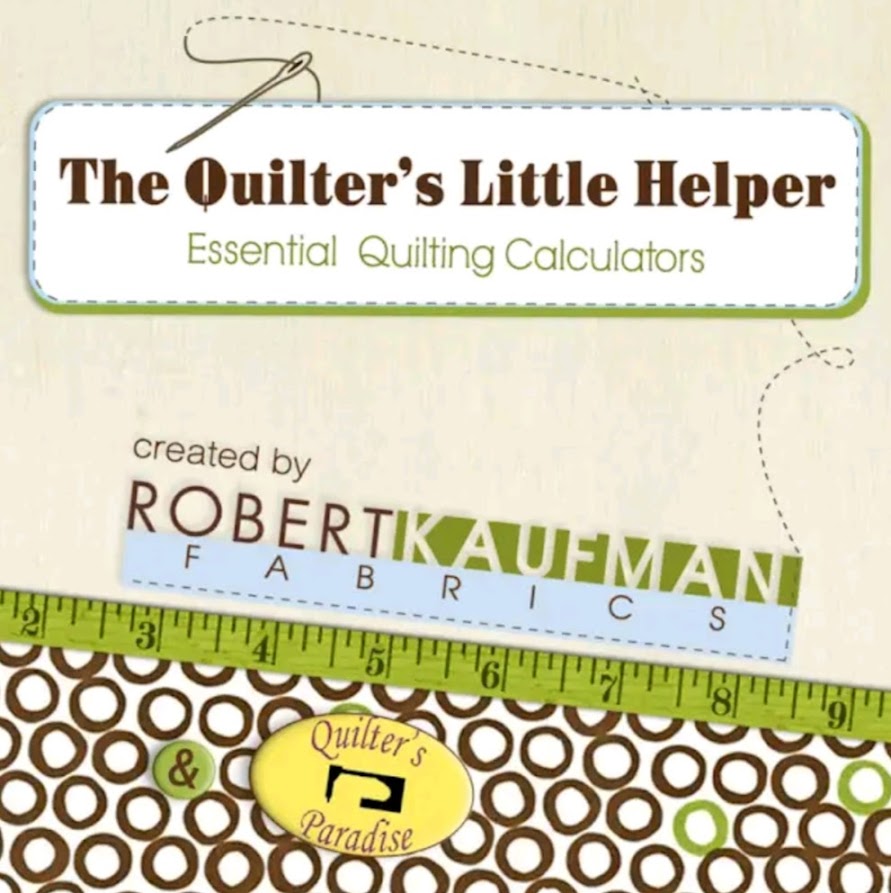 Info from the RK website: "Robert Kaufman Fabrics and Quilter's Paradise have joined forces to bring you this collection of essential quilting calculators. Designed by quilters, our calculators allow you to quickly convert between yards and inches, meters and centimeters; work out how much fabric you need for backing, batting and borders; and see how many rectangular pieces can be cut from a larger piece. There are even calculators for square-in-a-square, set-in and corner triangles."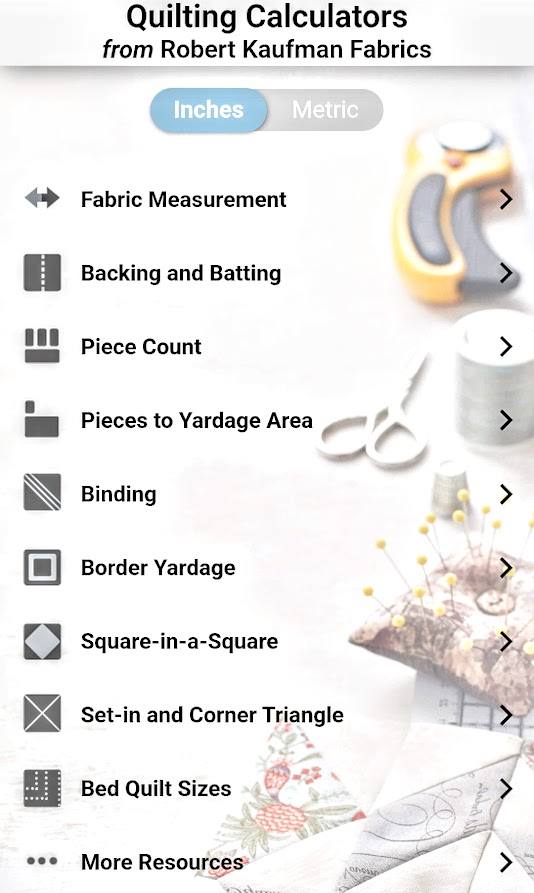 I'm currently using this app to double-check yardage calculations for my upcoming Easy Pieces pattern release.
---
Quilting Tutorials by Missouri Star Quilt Co.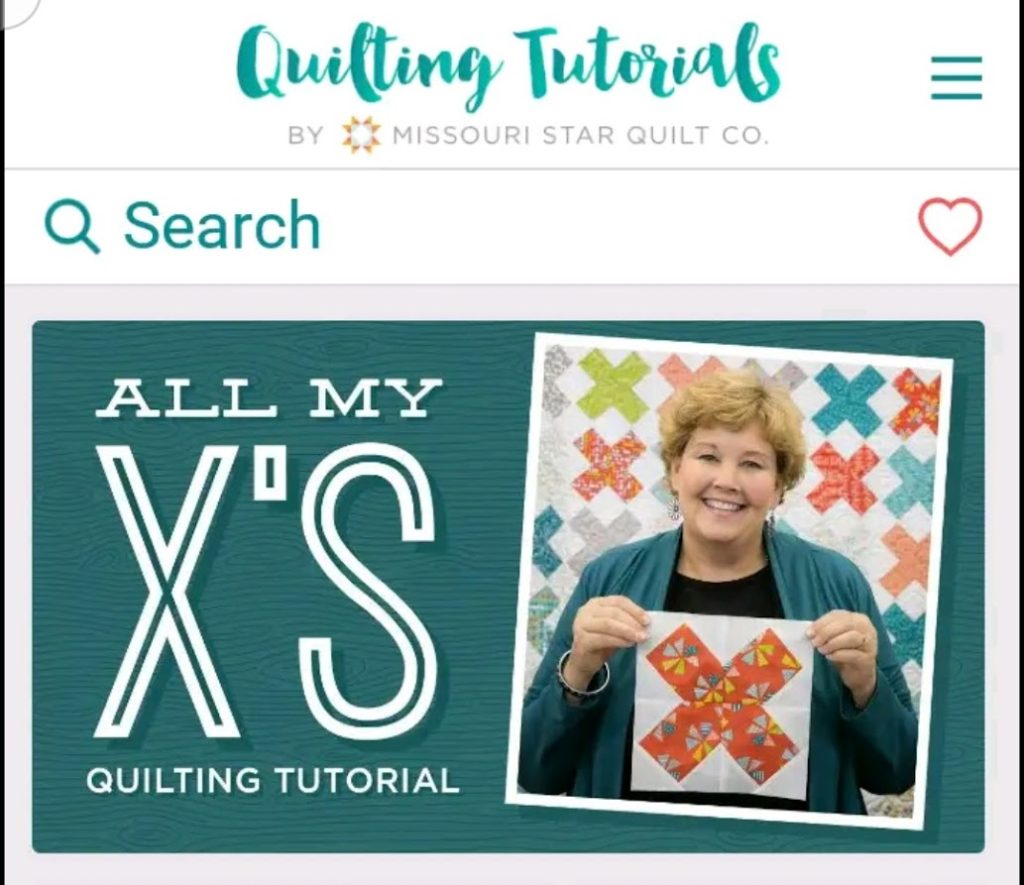 From the Missouri Star website: "Keep up with the newest tutorials from Missouri Star with this handy app! It's totally free and gives you access to hundreds of amazing projects from Jenny Doan and Man Sewing's Rob Appell. Watch your favorite videos whenever and wherever you want to and get notified when new tutorials are released each week."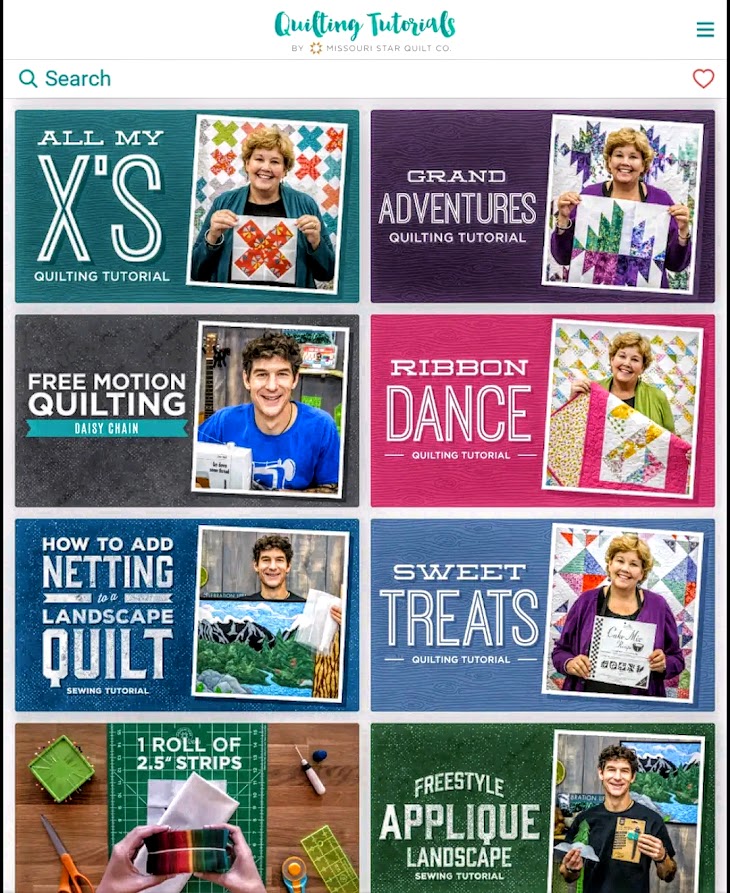 I love scrolling through this app for both the entertainment value of watching the joyful antics of Jenny and her crew, and for the inspirational and time-saving techniques they share. You CAN click through to purchase items featured in each tutorial, but you don't have to – the videos are totally free to watch.
Please note: unlike the Quilting Tutorials, the Block App from Missouri Star is a paid subscription.
---
I hope you find these apps as helpful and fun as I do.
Happy Quilting!
Please follow and like us: