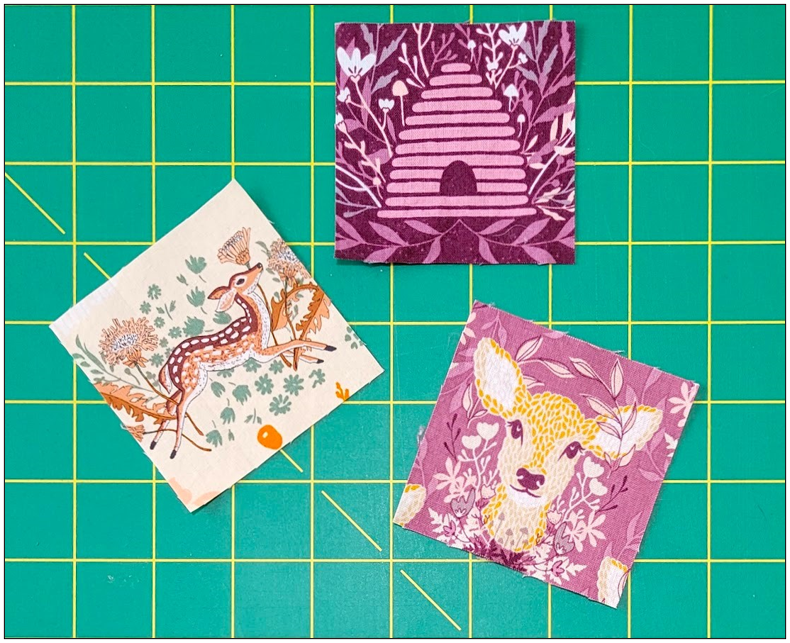 I've been working on a new bed quilt lately; and as I've been cutting my fabric, I'm starting to accumulate quite a pile of new scraps.
I started setting some of the scraps to one side. I had an idea…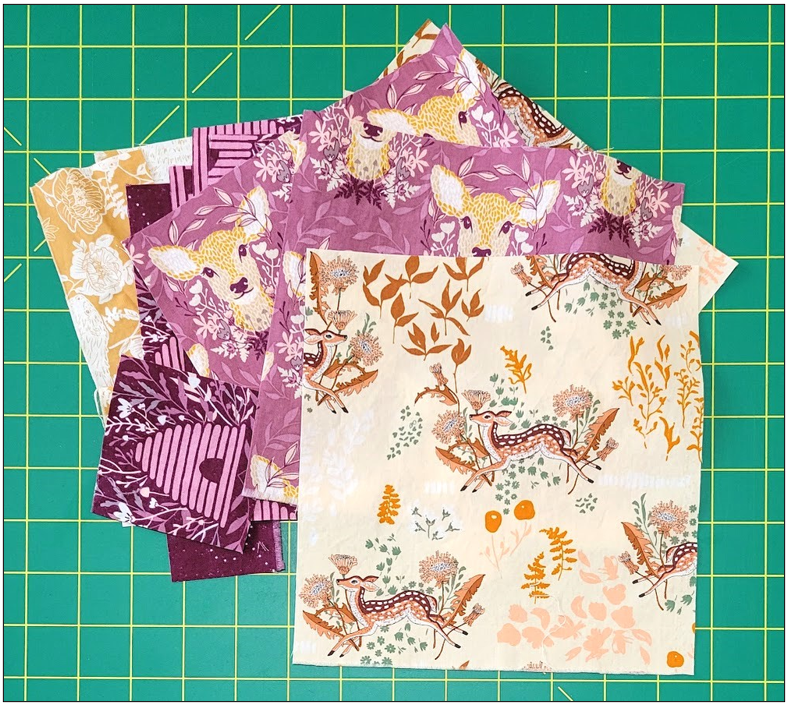 Fussy-cutting is a fun way to feature a specific design or motif in a fabric instead of cutting strips or shapes without paying attention to how the print is interrupted. It can be a bit wasteful, turning yardage into Swiss cheese in order to cut out just the parts you want, so I don't do it often. But since these are already leftover scraps from another project, waste isn't really an issue. And these designs are perfect for fussy-cutting!
Here's how I'm going about it:
Based on the size of my scraps and the size of the parts of the design I want to feature, I determined that I'm going to cut 3" squares.
To make it easier to visualize where I need to cut, I placed strips of painter's tape on my acrylic ruler just outside the 3" lines.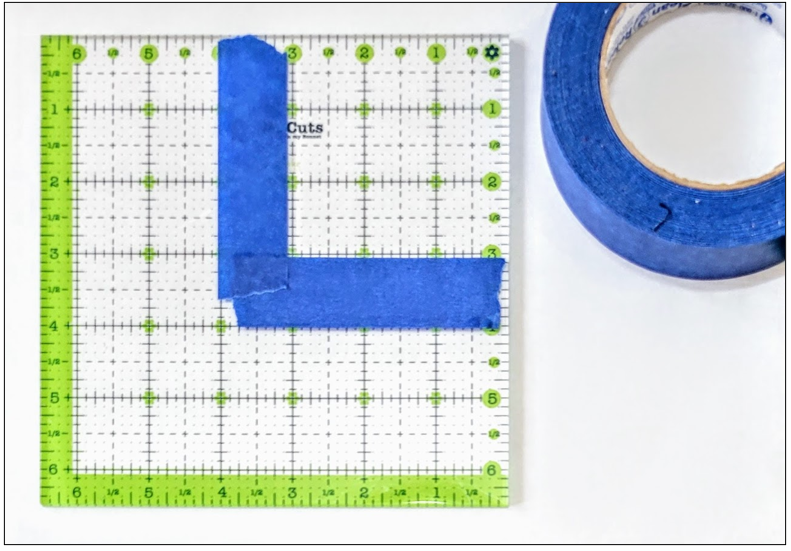 I place the ruler on the fabric I'm going to cut and slide the ruler around until I've isolated the part of the design that I've chosen, making sure that nothing critical to the design is falling in the ¼" seam allowance all around the outer edges of the square.
In this case, I'm quite close to the edge of the scrap fabric but still in the safe zone.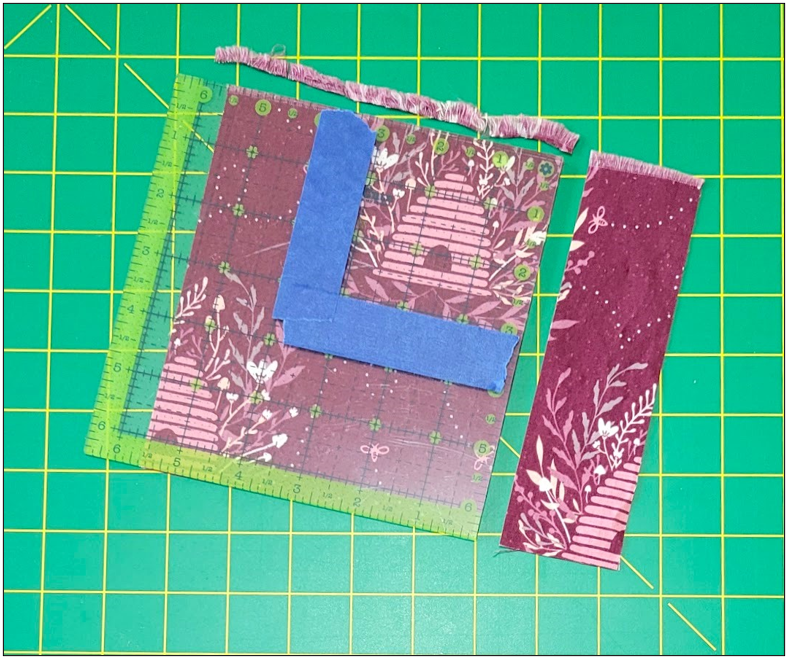 I make the first two cuts using the outer edges of my acrylic ruler as a guide.
Then I rotate my cutting mat (a small mat is perfect for this) and reposition my ruler, lining up the newly cut edges with the 3" lines on the ruler.
Then it's a simple matter of cutting the other two sides of my 3" square, using the ruler as a guide.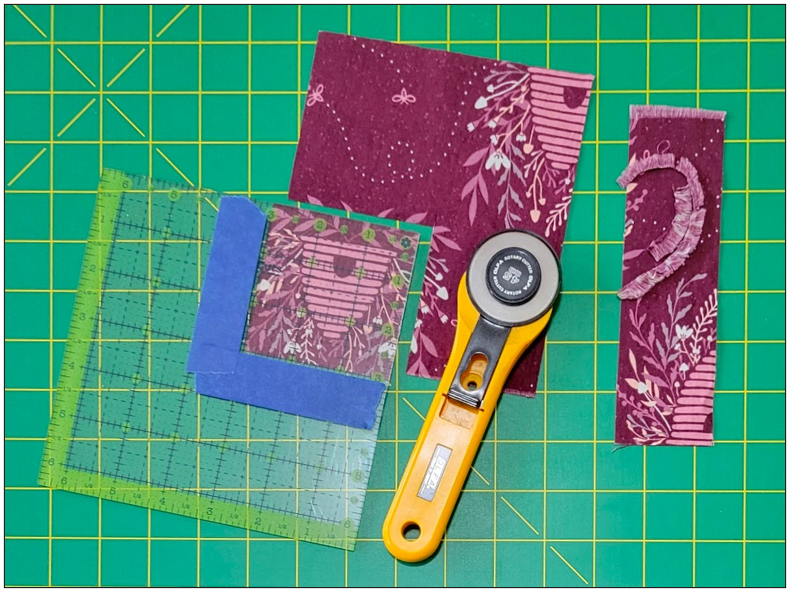 And now I have my first set of fussy-cut squares!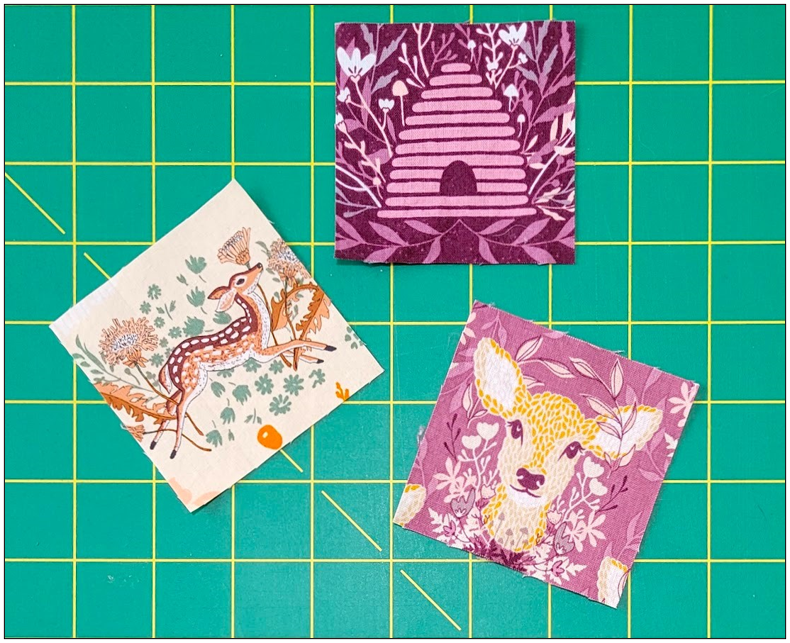 Aren't they adorable?
FYI – the beehive and the deer fabric is by Melissa Lee for Riley Blake Designs and the running deer is by Bonnie Christine for Art Gallery Fabrics.
I'm still working through my scraps, so I can't show you the finished version of this project yet; but I can share one of my other fussy-cut projects: the Log Cabin Toss quilt (pattern from Tied with a Ribbon), made from fabric by Tula Pink.
Here are some of the blocks I made for that quilt, all built around fussy-cut squares: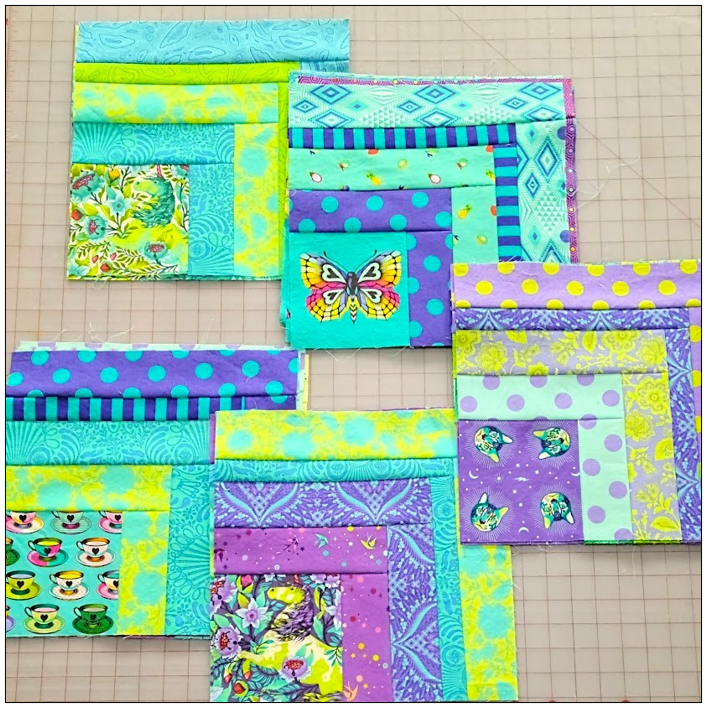 And here are 2 close-ups of the finished quilt: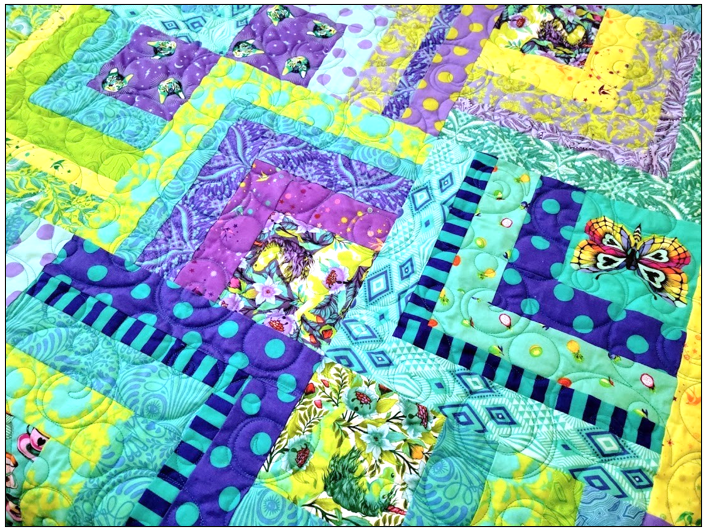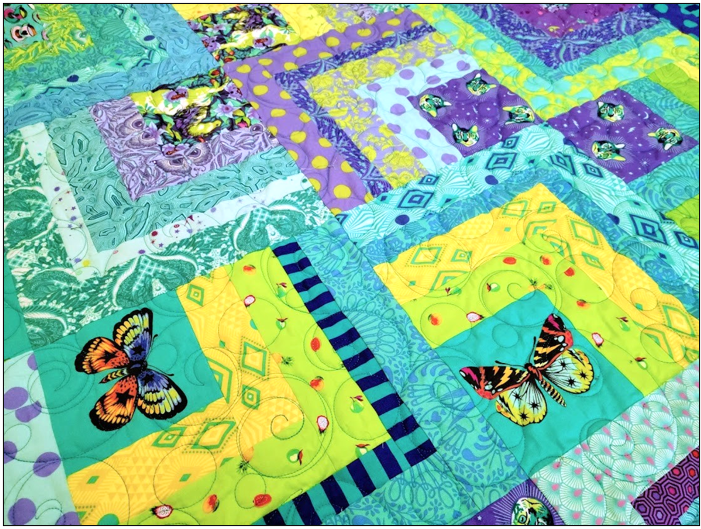 You can make any type of block you like with your fussy-cut shapes – not just log cabins.
Fussy-cut motifs often turn up in charm quilts and "I Spy" quilts, where part of the fun is searching through the quilt to find all the surprises, but you can also sneak them into any quilt pattern as long as the dimension of the shapes needed matches your fussy-cut pieces.
I hope you'll be inspired to play with fussy-cutting!
Happy Sewing and Quilting!
This post was also published on the official Cotton Cuts blog.
Please follow and like us: