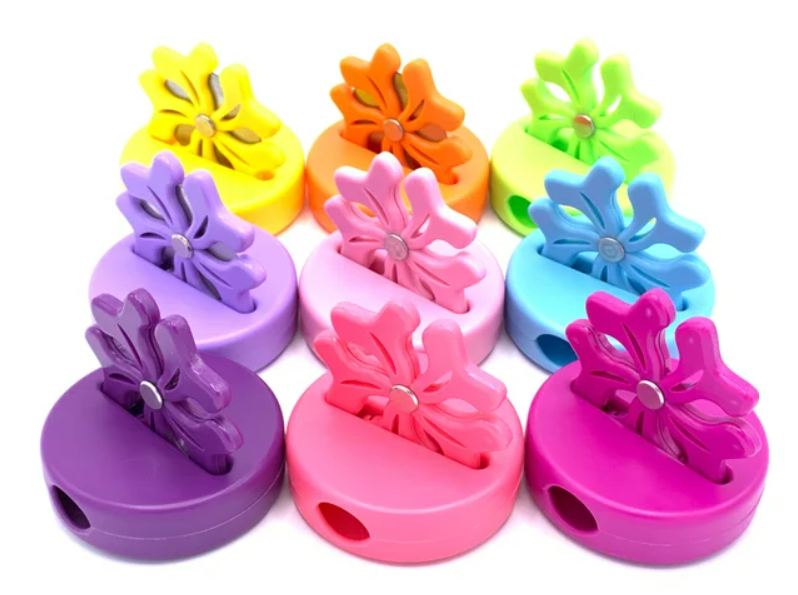 I still have that catchy tune from the movie A Sound of Music stuck in my head, so I thought it might be fun to start a sewing & quilting themed list of A Few of My Favorite Things. These are in no particular order, and they are not paid endorsements from the companies involved – I'm just sharing a 3 of my favorite sewing and quilting notions with you. 😊
I'm including Amazon affiliate links for your convenience – and also as a way to help pay for my website. Your cost doesn't change at all; but, Amazon gives me a few cents back when you make a purchase through one of my links. It's not much, but every little bit helps.
Let's start with the Dritz Point Turner and Presser:
There are several different versions of this tool that are widely available. What I like about this one is that I can use it in very different ways.
I can use it to poke out corners and seams: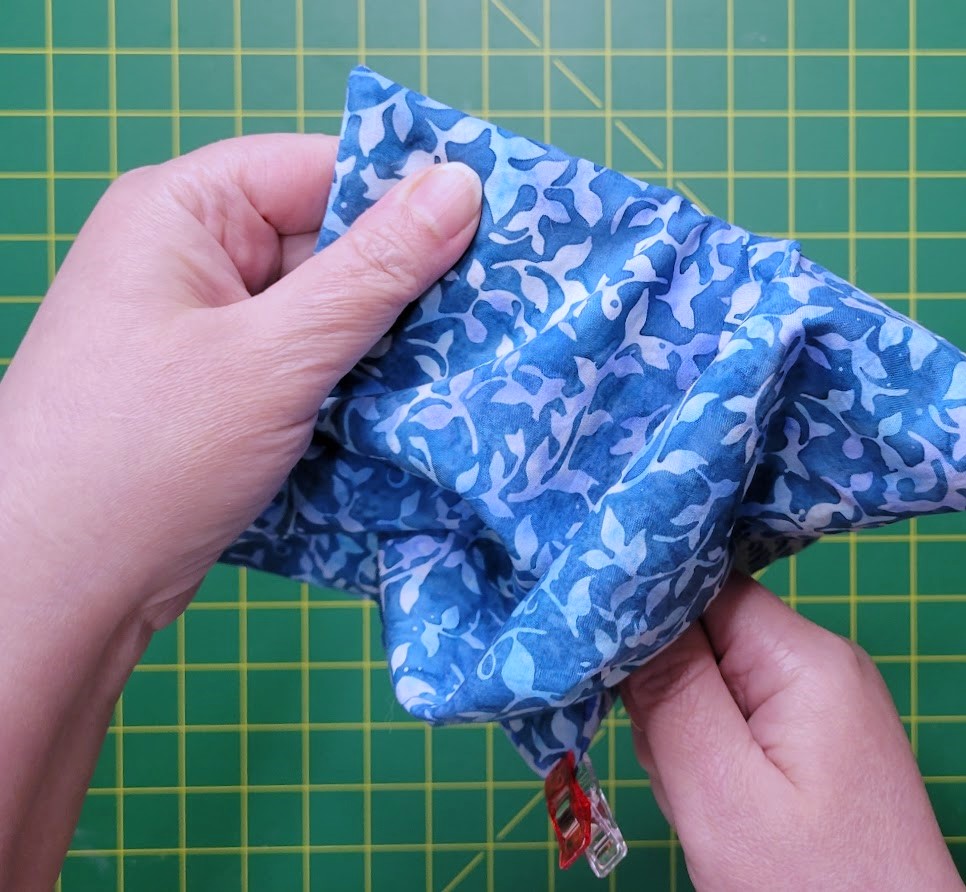 And I can use it like a Hera Marker to make creases in my fabric to use as guides for my machine quilting instead of marking up my quilt top: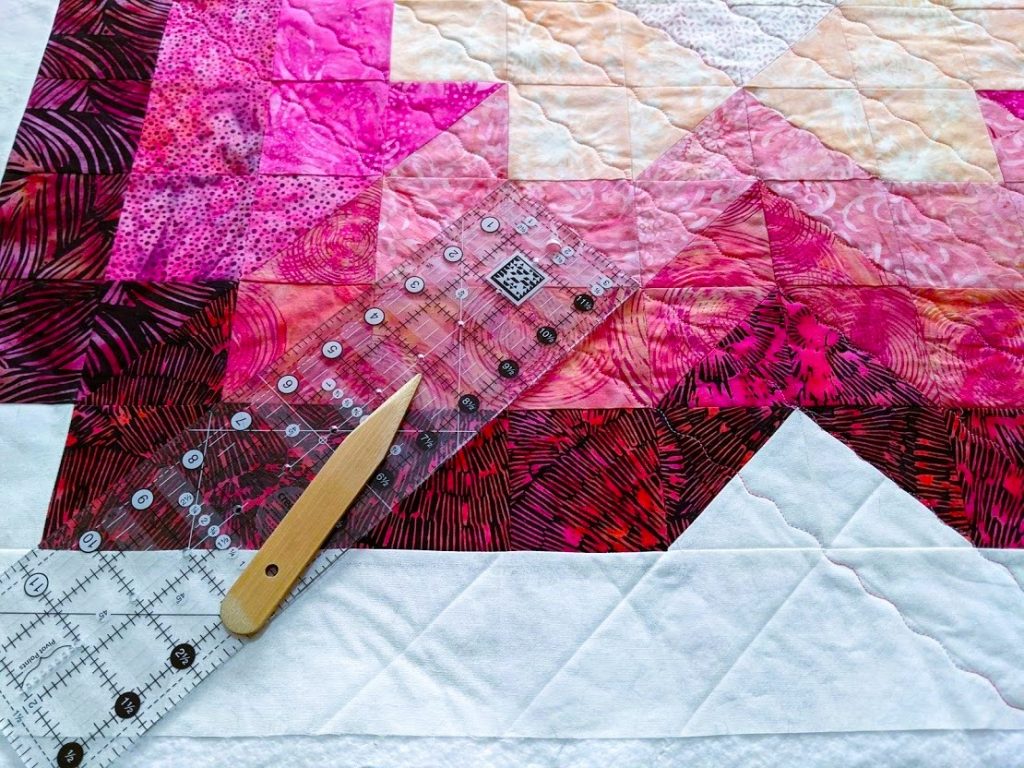 I find this especially helpful when I have white, cream, or very light fabrics in the quilt.
Another handy tool that I use WAY more often than I ever thought I would is my Clover Roll and Press:
Again, there are lots of different brands with very similar tools out there.
I love the convenience of using a seam roller when I sew foundation paper pieced blocks – it helps me achieve very flat, sharp, precision piecing without having to go back and forth to my iron: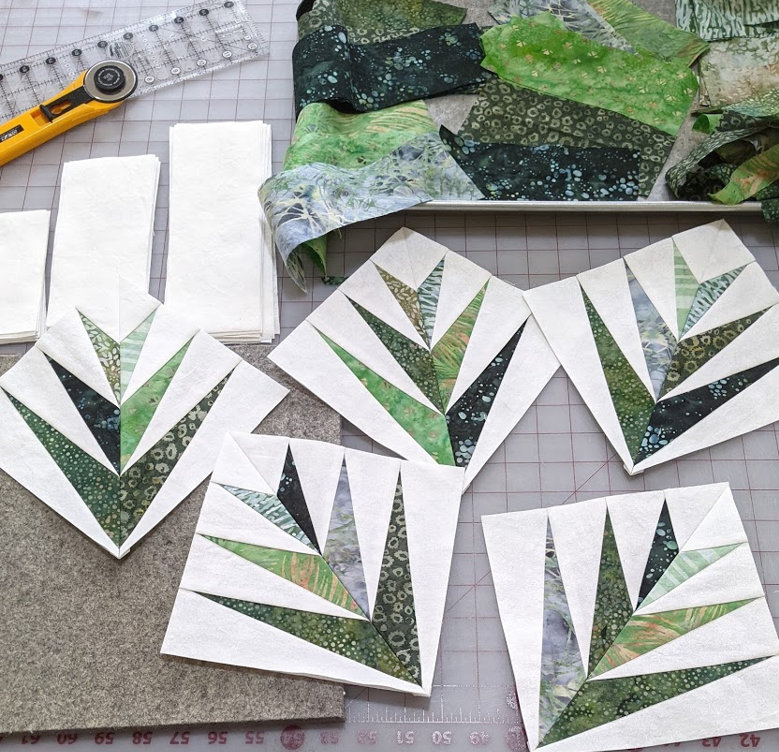 Similarly, I find it offers a super helpful and handy way for me to press as I go when I'm working with small blocks or pieces of fabric: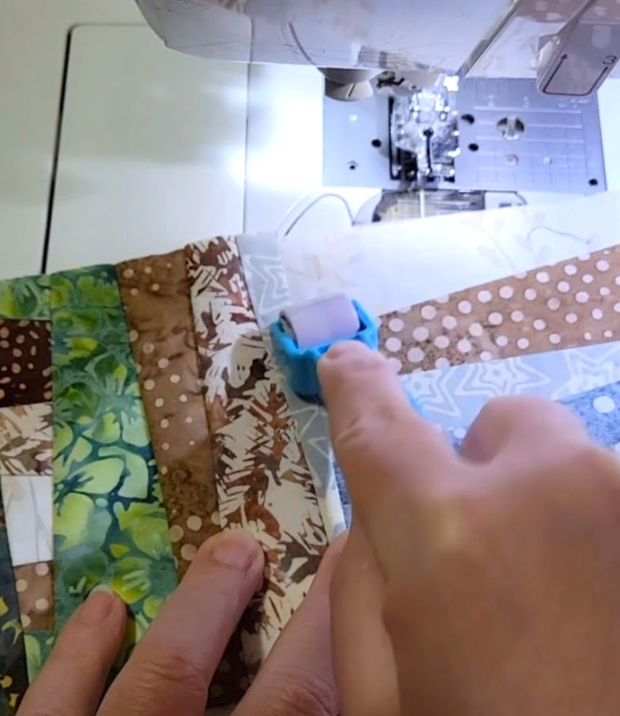 And while a plain old iron works just fine, I like the way the Roll & Press helps me prep my binding before wrapping it around to the other side of my quilt – especially at the corners, where the miter prevents the binding from laying flat:
And last, but definitely not least, is the BladeSaver Thread Cutter.
This item is patented; so, as far as I know, it's unique. It offers a great way to recycle your old rotary cutter blades. (Three different sizes are available; I have the 45 mm size.) It comes with a magnetic case for safe transport. This case doubles as a blade stand to hold the cutter section securely when you are using it. And it comes in lots of pretty colors!
In the photo below, the yellow, orange, and lavender BladeSavers in the upper left corner are shown with a blade inserted: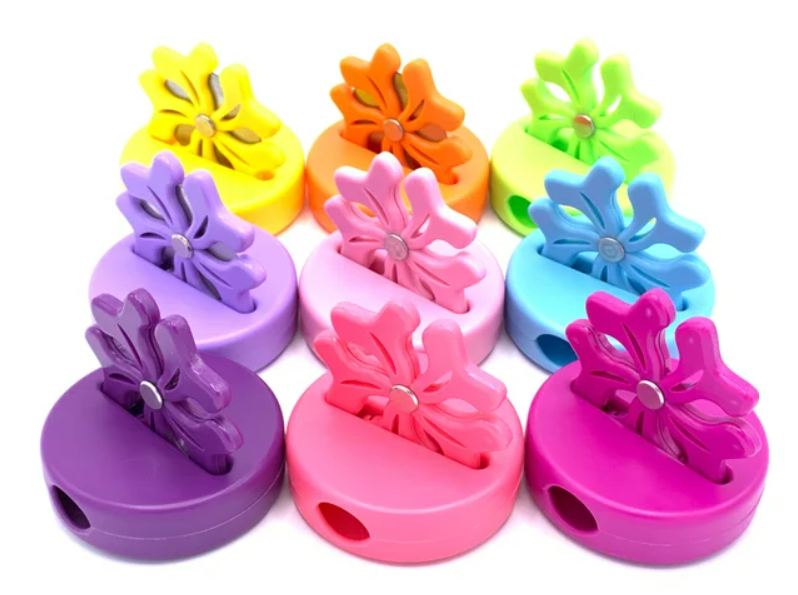 It only does one thing, but it does it superbly. It is very stable, and it lets you cut the threads between chain-pieced fabrics incredibly quickly with almost no effort: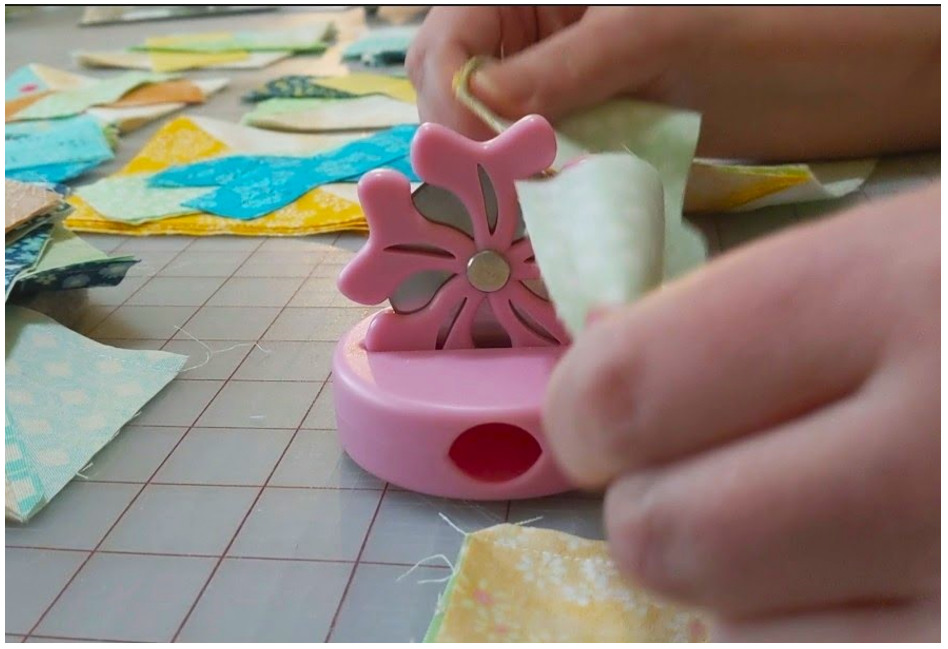 I keep it right next to my sewing machine for fast & easy thread cutting and trimming.
Do you find any of these tools helpful? Do you have a favorite tool or sewing notion that I didn't mention?
I'd love to hear about it – maybe it will even make my next list. 😉
Instagram: www.instagram.com/bethann.williams/
Facebook: www.facebook.com/bawquilts
Meanwhile, Happy Sewing and Quilting!
This post was also published on the official Cotton Cuts blog.
Please follow and like us: