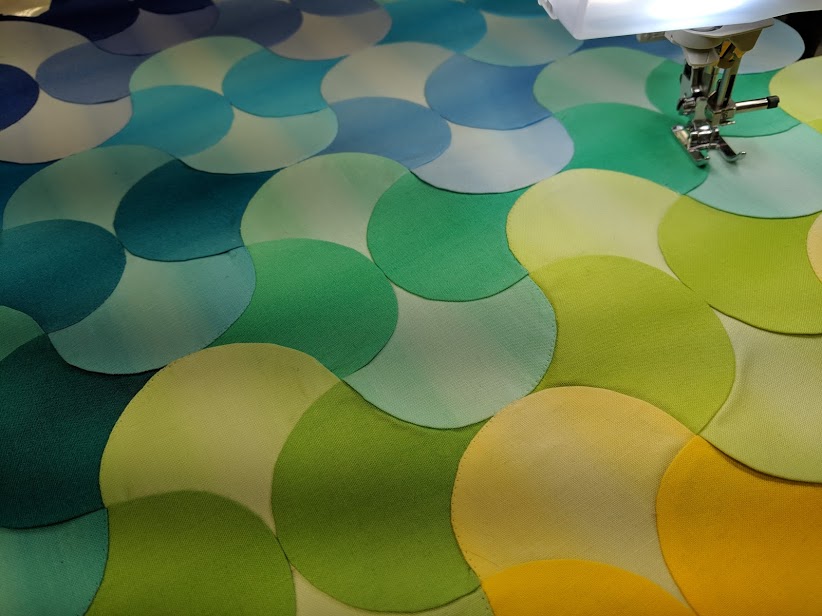 Wow! I really need to catch up! There's been a lot going on our lives – both good and bad (or at least very challenging and saddening); most notably the passing of my beloved Aunt Peg, aka Margaret Hochberg. She was one of those very special souls who exuded love and comfort to all those around her and worked tirelessly (often behind the scenes) to help everyone she could. She was a woman of deep and abiding faith who genuinely practiced what she preached in the most positive sense of the word. She welcomed and mothered us all.
One of my favorite sewing-related memories of Aunt Peg was the way she always came through when one of us (siblings, children, nieces, grandchildren, etc.) needed a special garment, whether it be for a wedding, performance choir, holiday photos, or just because. She had an amazing ability to look at the collection of pattern books with us in the store, listen to all of the changes we wanted (which by the end, could render the purchased pattern all but useless), and somehow produce a garment that not only fit, but was just what was wanted. With her example, she taught me to create freely – modifying, adapting, or skipping commercial patterns altogether.
I think it's especially appropriate to think about Aunt Peg today, as my approach to this quilt was definitely inspired by that freedom. 🙂
In my last post, I showed how I fused the 3″ clamshell templates cut from ink-jet printable, iron-on Wash Away Applique Sheets to the back of my fabric.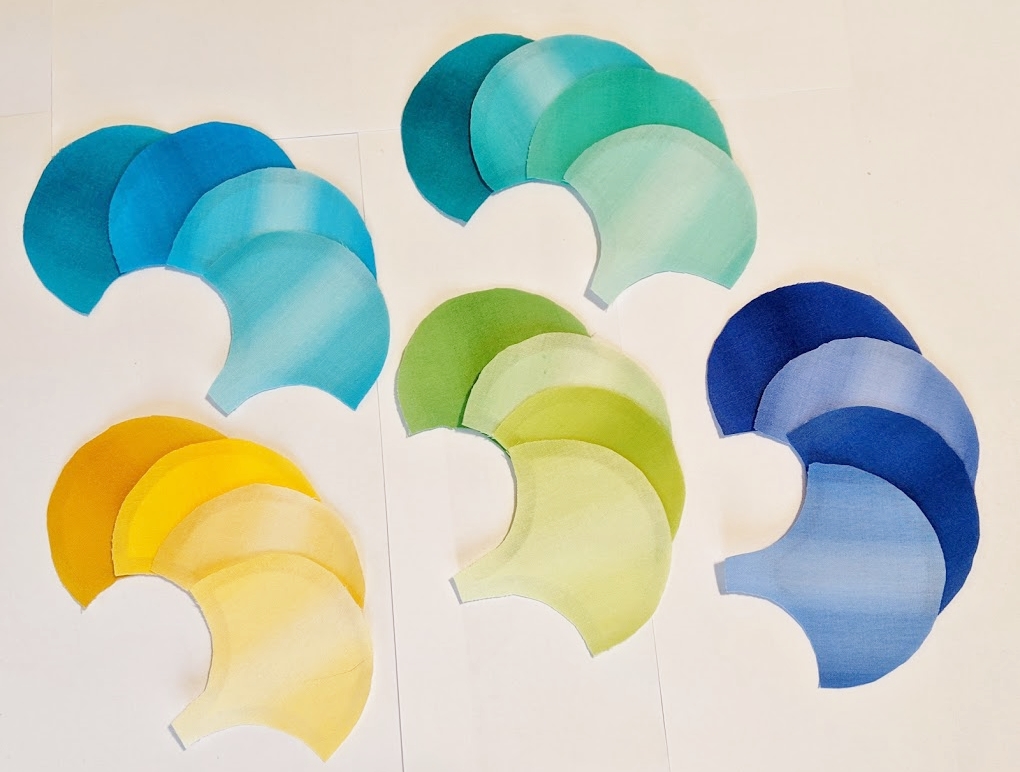 The next step was to use a wash-away fabric glue pen along the seam allowance of the upper edge of each clamshell and then fold the seam allowance over just a little bit at a time, easing in any extra fullness. (I found this the quickest way to get a nice stable turned edge along the top of each clamshell.)
I laid out my clamshells into groupings of 4, overlapping the clamshells so that no raw edges of fabric would show when all the pieces were sewn together. In some cases (particularly with the darkest blues and purples), I used a light box to help me see exactly where the edges of the wash-away applique paper were underneath the fabric.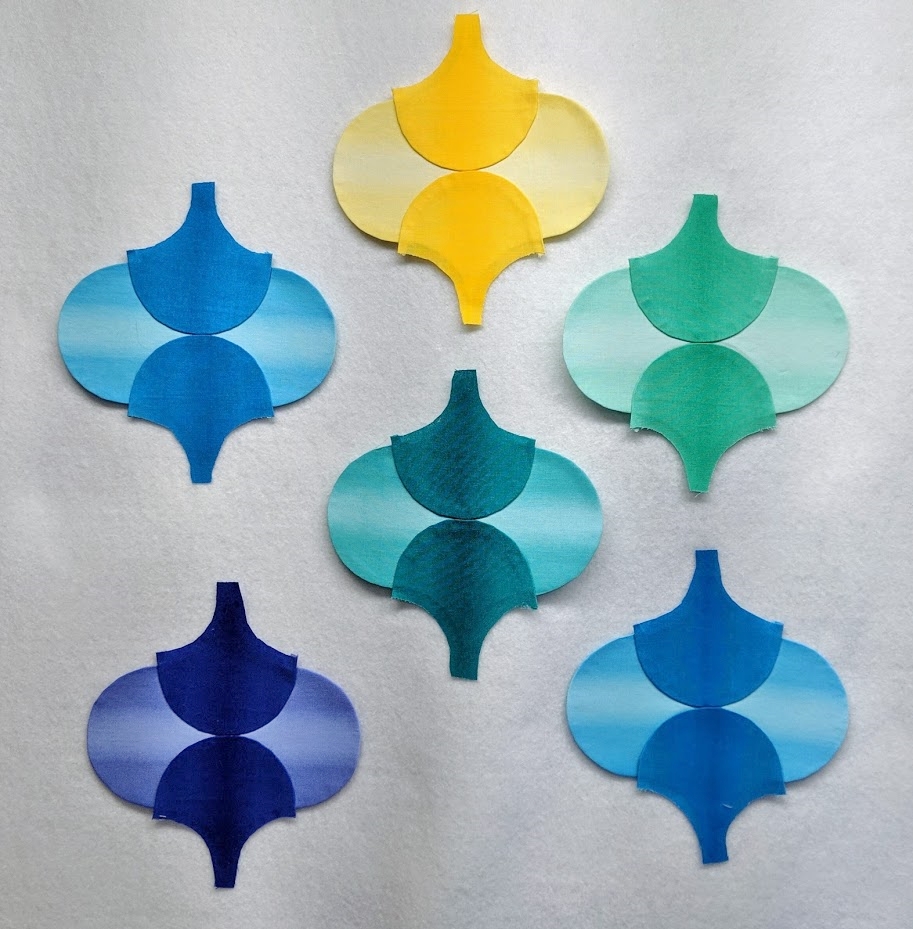 After playing with various arrangements, I settled on a final design. washing the color from left to right and values from bottom to top. But I needed to cut some more clamshells…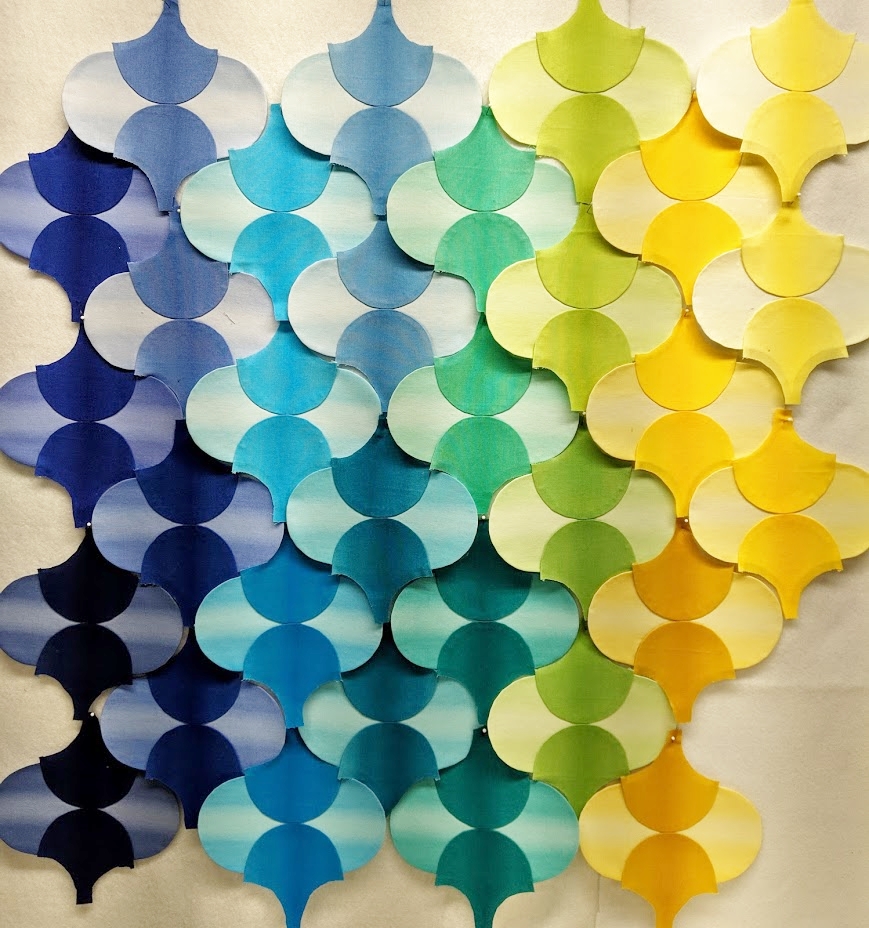 I used dots of Roxanne's Glue-Baste It to "baste" the groupings of clamshells together. Note: the squeeze bottle tends to be pricier than the regular bottle, but I find it much, much easier to use!
Instead of English Paper Piecing by hand, I chose to stitch my clamshells together with one of my signature techniques – Invisible Machine Applique.
I used clear Aurifil monofilament thread in the top of my machine, and Invisifil from WonderFil, a silk-like 100wt, 2-ply polyester in the bobbin, and a size 60 Schmetz Microtex Sharp needle. Note: I've always been happy with MonoPoly from Superior Threads, but I was trying out Aurifil's version this time. I liked it! I also LOVED the Invisifil.
Here is how I set up my machine: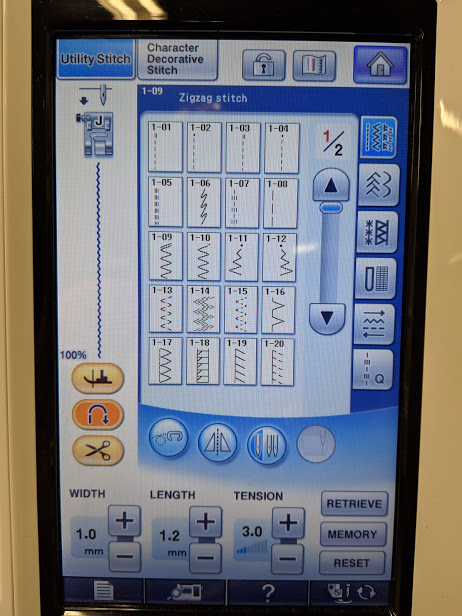 Here's a clip of the stitching in-progress:
And here's an in-progess shot with my hands moved out of the way 🙂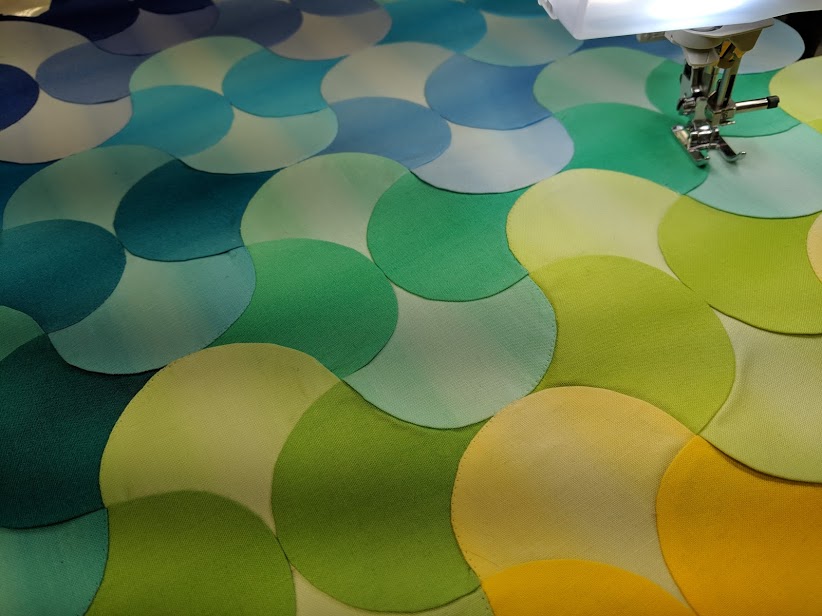 Please follow and like us: