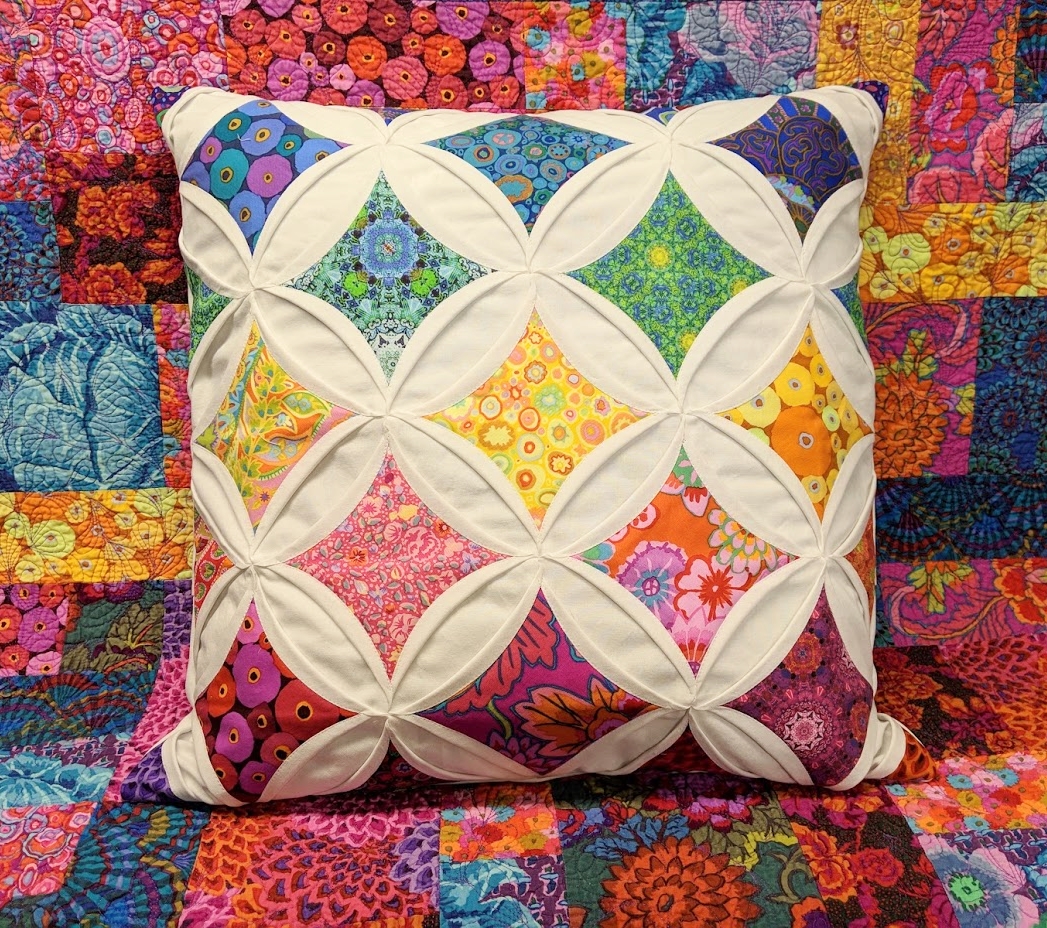 Cathedral windows has been a favorite pattern of mine since I first saw this traditional quilt style many years ago, but I've never made more than a few blocks at a time because the handwork proved too frustrating for me to manage wth my peripheral neuropathy. So I was immediately intrigued when I heard about the Cathedral Window Pillow episode from Angela Walters on her Midnight Quilt Show. I checked out Angela's demonstration on YouTube and was excited to see how the process had been reimagined and reengineered to make it relatively quick and easy to create by machine.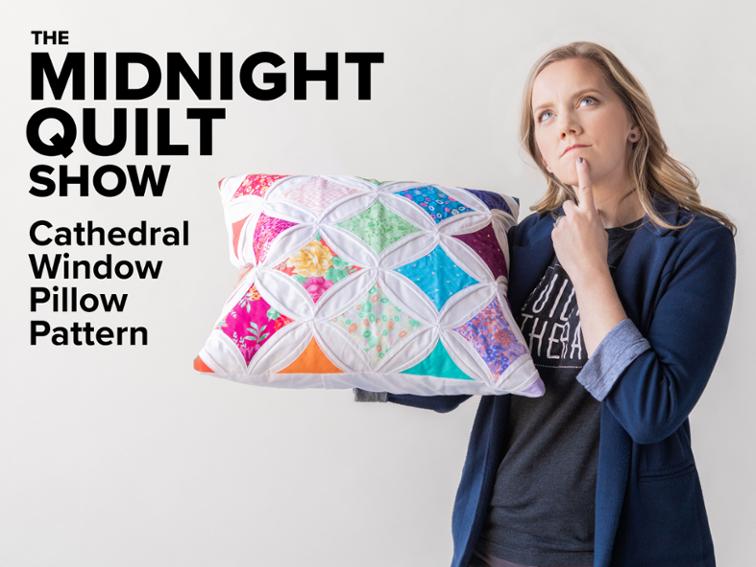 The cutting instructions are for two 20″ pillows, but I opted to make just one this time. Angela was using a charm pack (precut 5″ squares), but I raided my scrap bin and leftover bits and pieces from other projects and cut my own squares and triangles.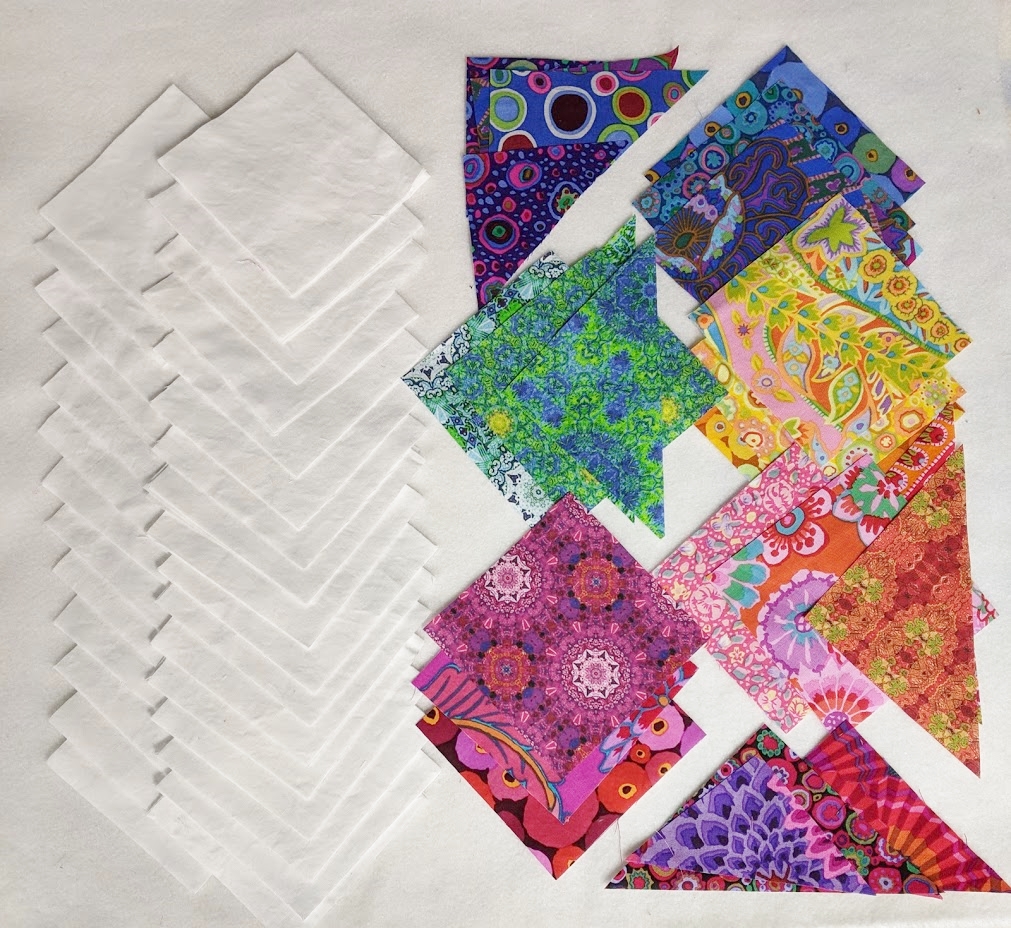 The genius of this no-hand-sewing-needed approach is in the way the base is created from folded triangles butted together on a base square. When the resulting stacks are sewing together, it looks like this: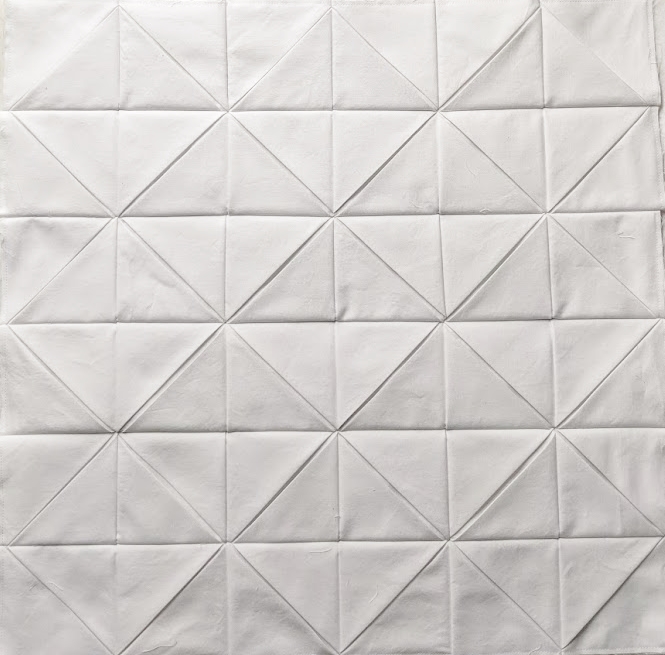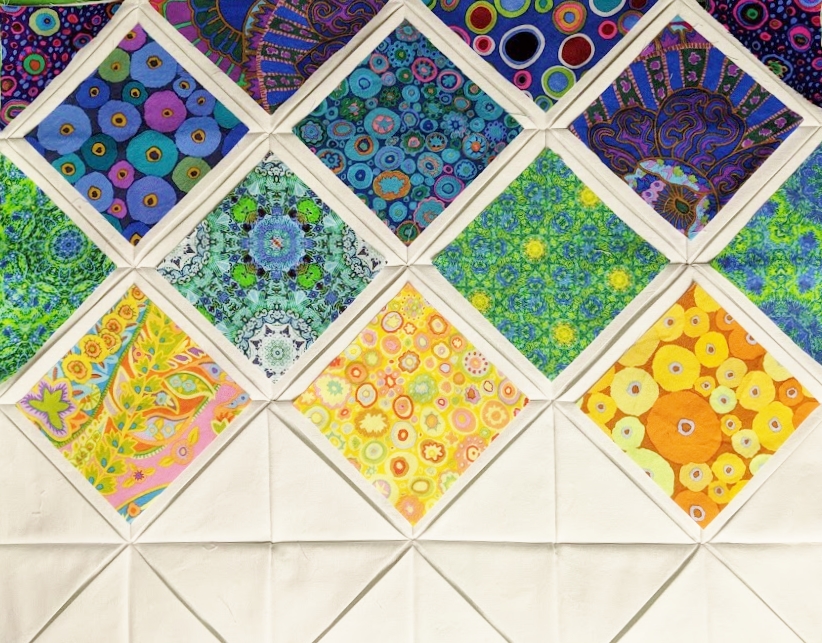 If you watch the video, you'll see Angela bringing the folded edges of the white triangles over to cover the raw edges of the charm squares one at a time and sewing each side down as she goes with a straight stitch. I think it looks great that way; but thought I'd try something a little different, just to see how it would look.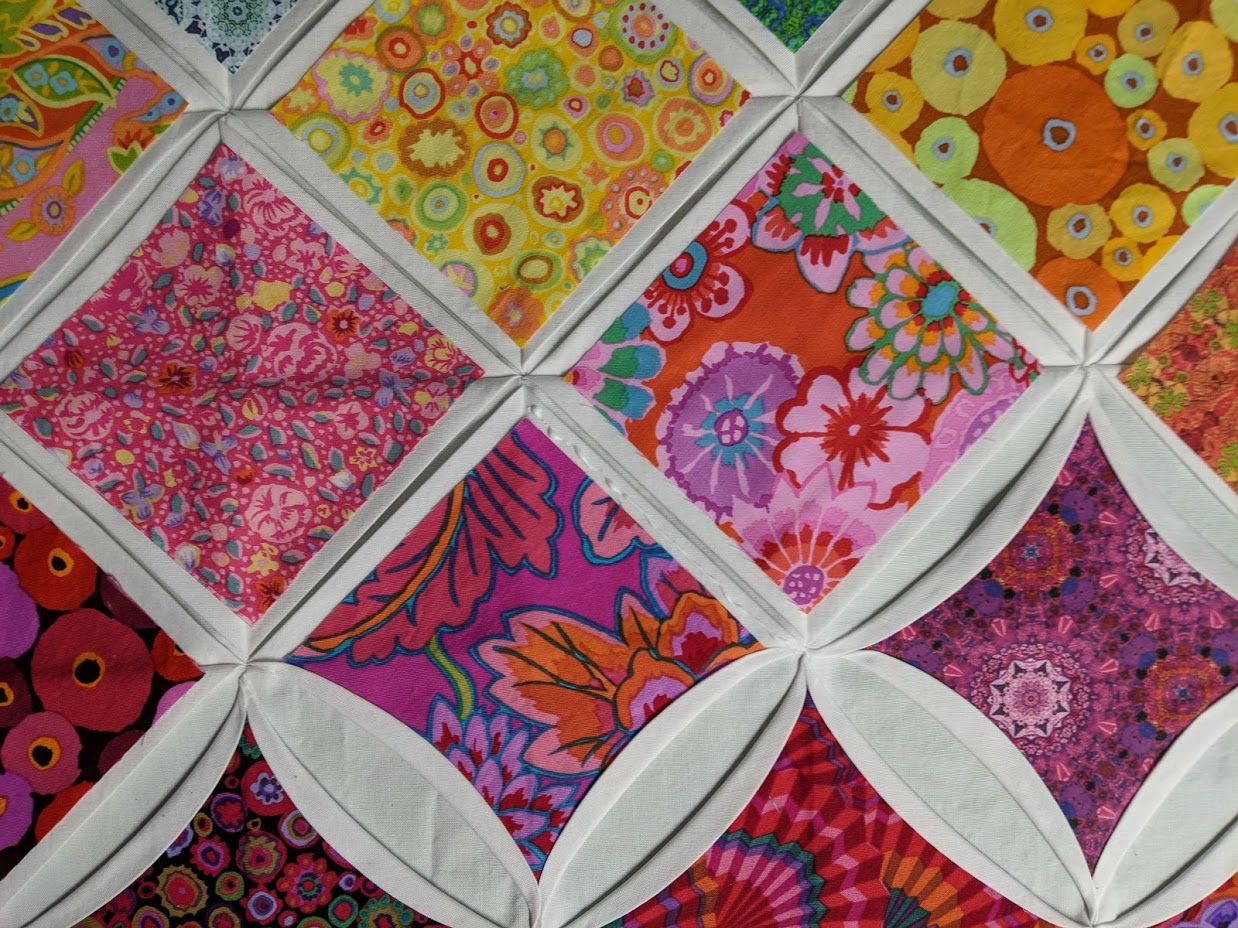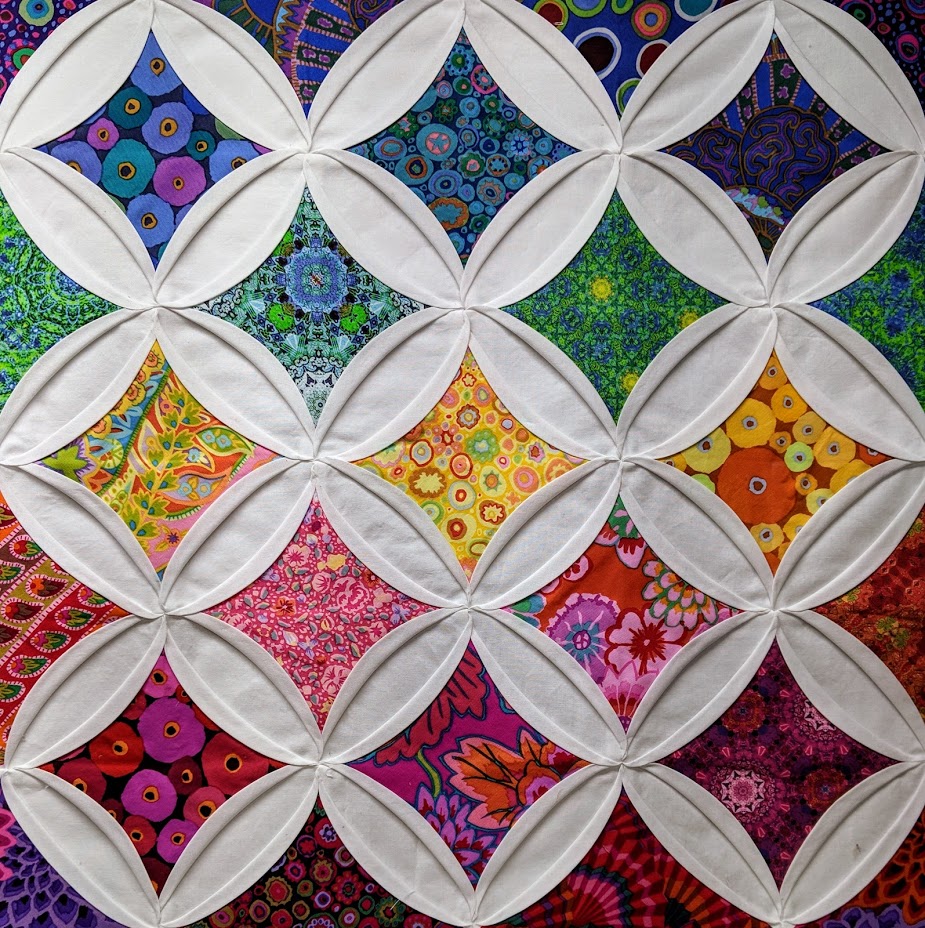 Instead of a straight stitch, I used a small zigzag stitch (length and width approximately 1.5 and 1.5 on my machine) and sewed the curved edges down with MonoPoly from Superior threads in my needle and Bottom Line in the bobbin.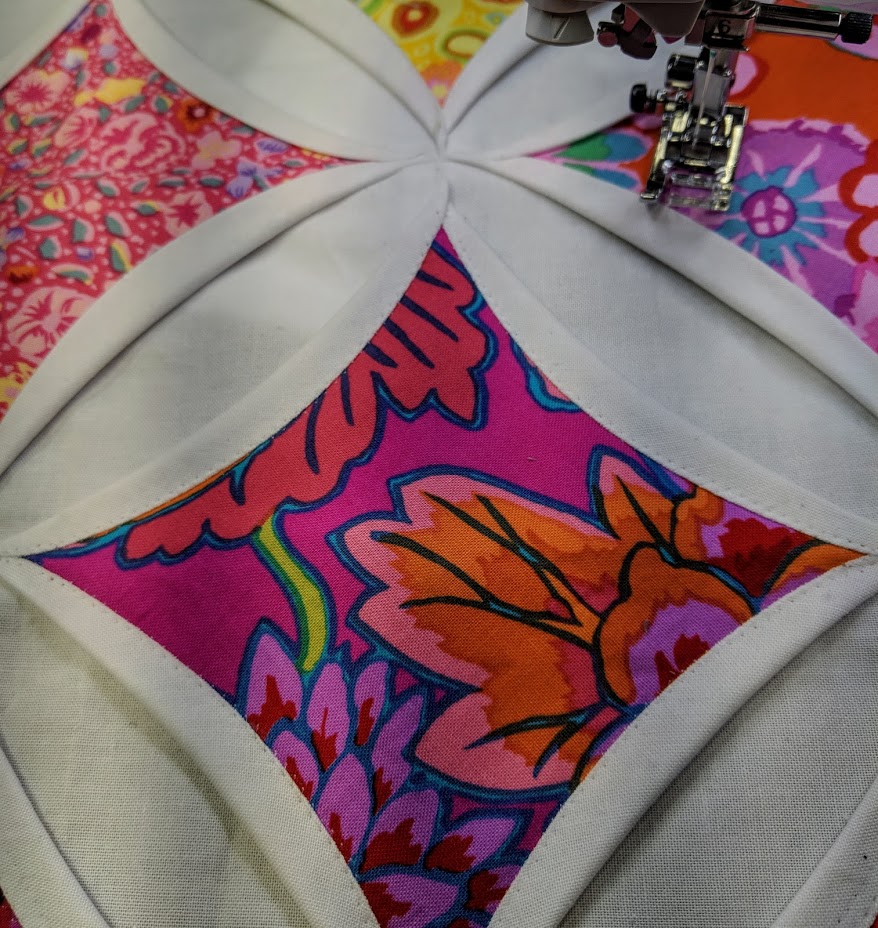 Aside from this glue-basting and stitching, I followed the instructions exactly as written.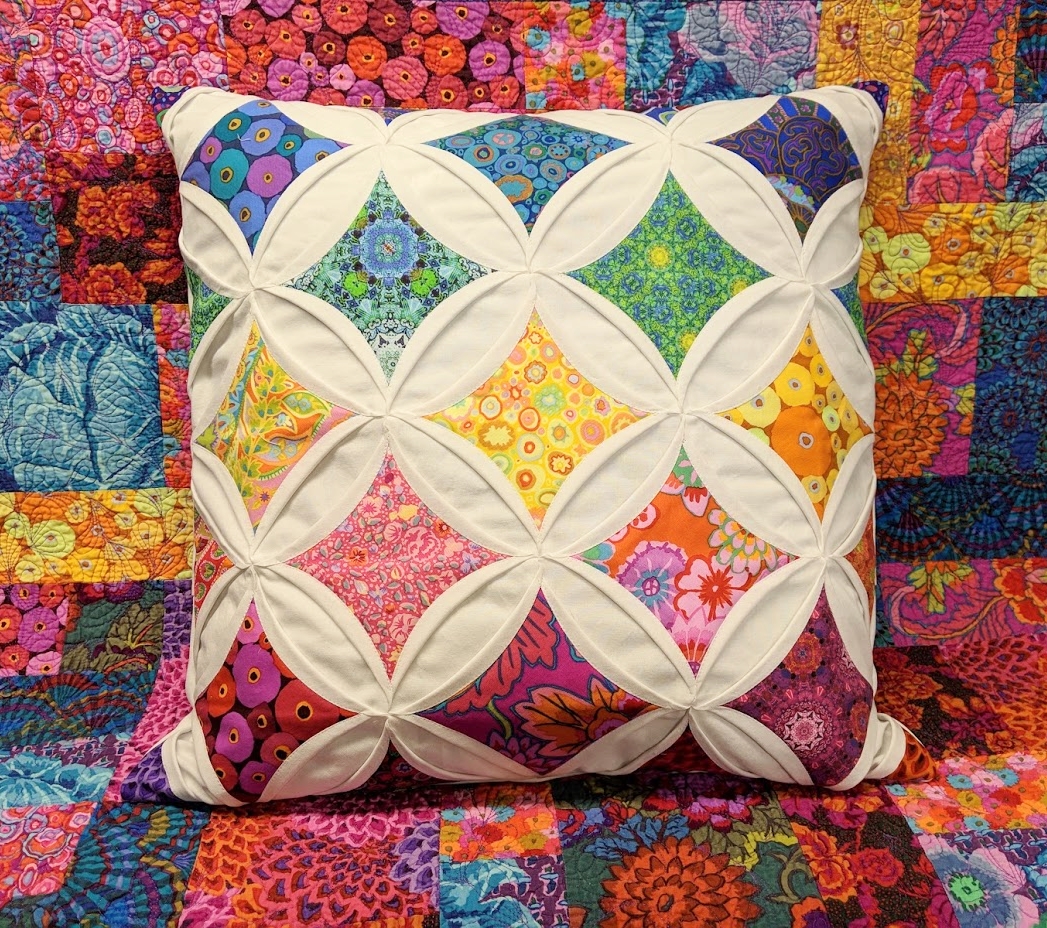 So if you've ever want to try a Cathedral Window project, I recommend this free pattern – and don't forget to watch the free video, too!
Please follow and like us: