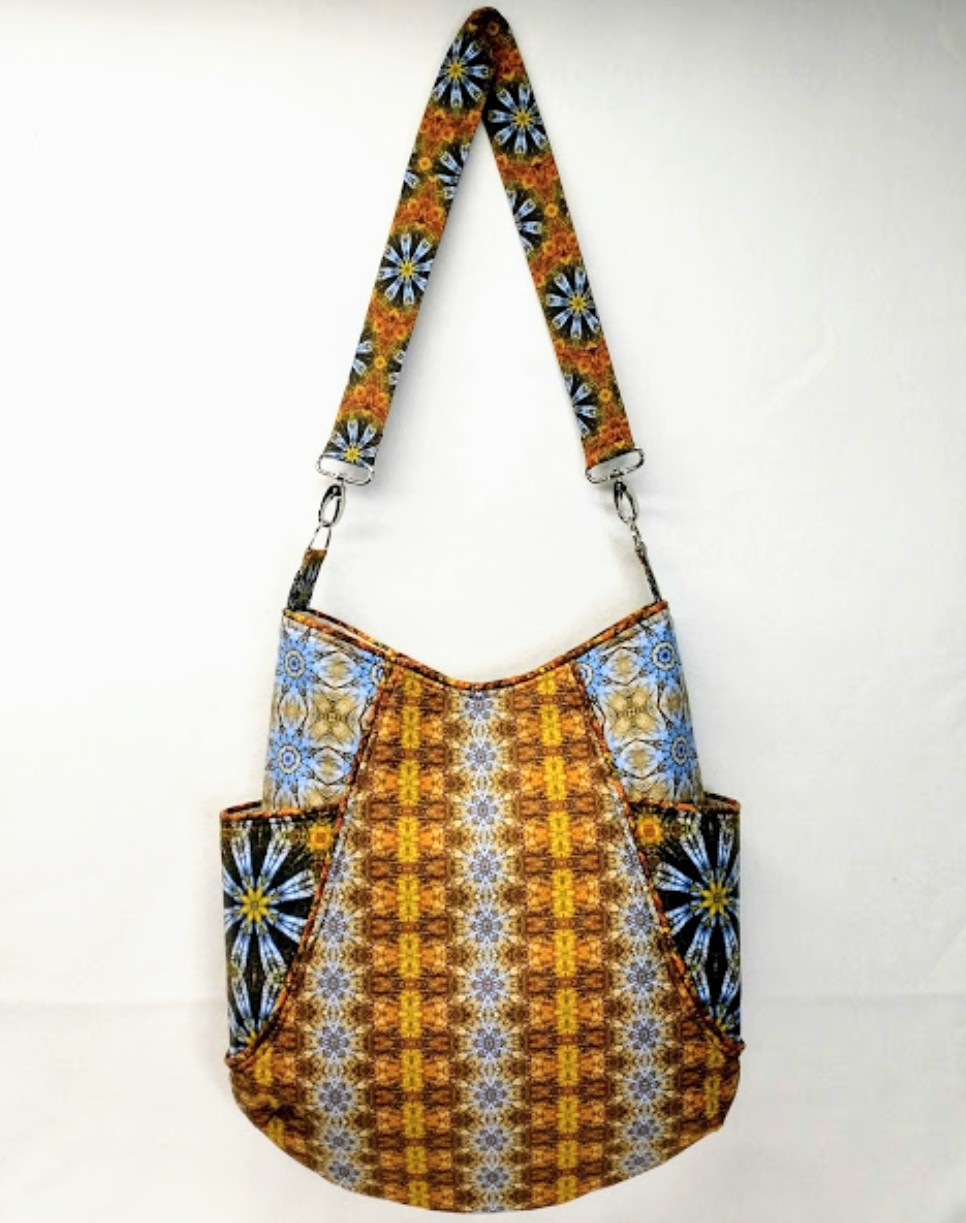 As anyone who sews or quilts can tell you, individual patterns have gotten more and more expensive over the years, especially if you like to seek out and support independent designers. Being able to download patterns and save them as pdfs can help (as opposed to buying printed patterns, with or without paying additional for shipping), but it's still enough to make you think twice – especially when there is actually a lot of free content (albeit of varying quality) out there.
Here are the factors I consider when thinking about buying a commercial pattern:
Clarity – Are the instructions well-written and all measurements accurate? Are the photos and/or illustrations clear and to the point?
Value – Am I likely to use this pattern more than once? Can I envision it made up in different colorways or fabric styles?
Versatility – Does the pattern offer more than one option? (e.g. different sizes, embellishment possibilities, or optional design elements that can be mixed or matched)
Giftability – Is it a design that is likely to appeal to multiple generations (e.g. Would my mom like it? My kids?)
I mentally award bonus points if the pattern gets my own creative juices flowing with lots of possibilities for additional customizations of my own. 🙂
The 241 Tote from Noodlehead (see my previous post for more details) ticks all of these boxes.
In fact, I think it's one of my favorite commercial tote patterns!
Here is my latest version of the 241 Tote: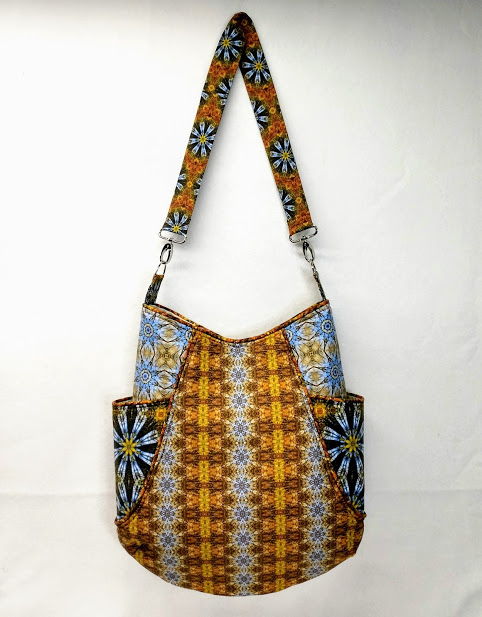 As you can see, I've made some changes in the original pattern!
I enlarged the pattern 120%

241 Tote from Noodlehead – original size. Fabrics from Changing Seasons collection by Beth Ann Williams at Spoonflower.com

I added piping along the top of the side pockets. (I used Nancy Zieman's Wrap 'N Fuse to quickly make the exact amount I needed.)

Adding piping (made quickly & easily with Wrap 'N Fuse) along the top of the pockets

And also around the side pockets (and later around the top of the bag, too!)

Adding more piping around the pockets

I used a thicker fleece interfacing (shown here with a generic version of Wonder Clips – much easier to use than pins when working with thick layers!)

Clips are AWESOME when you are dealing with thick layers – MUCH easier than pins!

I lengthened the strap and added hardware (just because I like the look).

I switched out the plain straps for longer straps with D rings and swivel hooks

Ta-Da!

The 241 tote – pattern by Noodlehead, adapted by Beth Ann Williams; fabric from Changing Seasons collection by Beth Ann Williams on Spoonflower.com
I'm already thinking about how I'll change it up again next time…
Which, in my opinion, is the mark of a great pattern!
Please follow and like us: