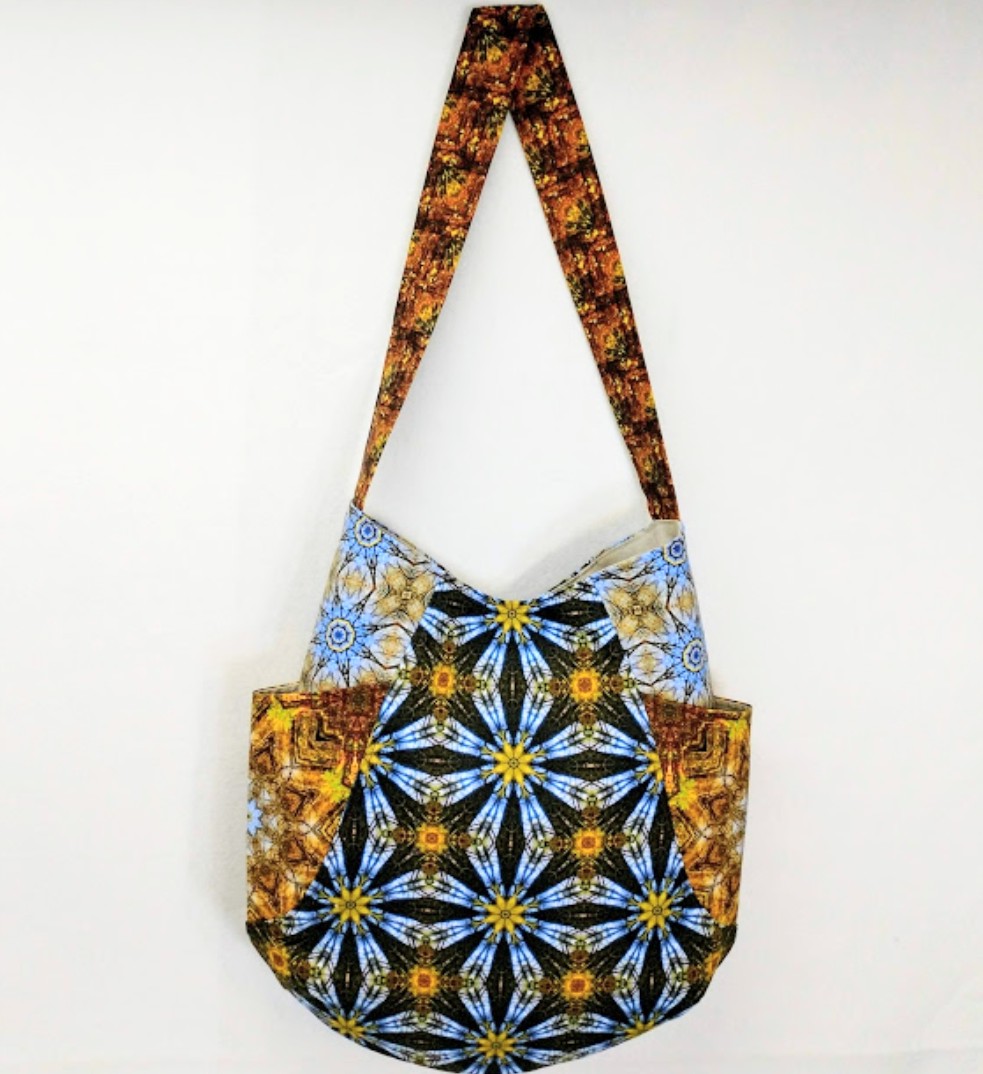 Did you ever experience a breathless moment in time when you looked up and knew in that brief instant that THIS was THE ONE?
Ok, let's get our minds back on track here… I don't know what you are thinking about, but I'm talking about tote bags. 😉
I love totebags. Cute little purses just don't have enough room for me to haul all of my necessities around – especially since those necessities usually include a least a few file folders and maybe even a yellow pad. I'm always on the lookout for ideas for new totes – be it different fabric combinations, different bells & whistles (zippers, hardware, pockets, etc.), or different shapes.
What captured my attention about the 241 Tote (2-for-1, get it?) pattern from Noodlehead was the unusual shape and fun side pockets.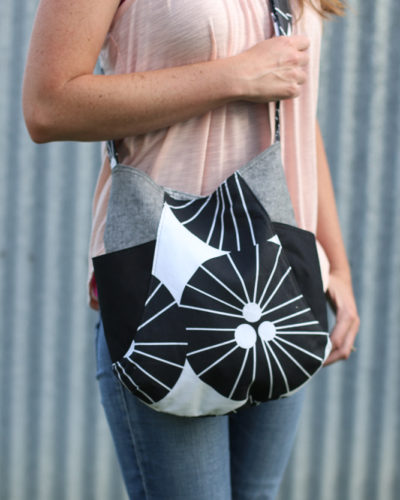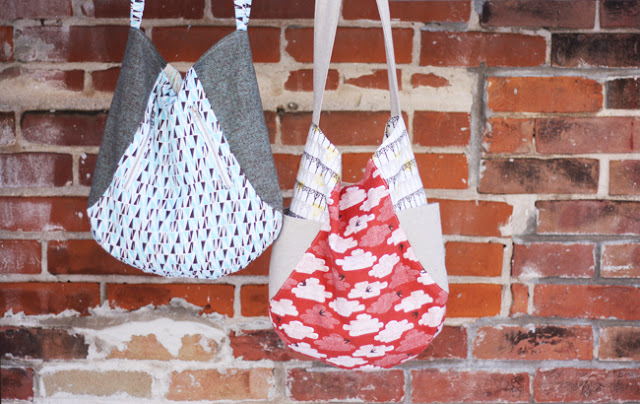 Here is the description from the pattern page (pdf download to purchase) on the Noodlehead site:
241 Tote PDF Pattern – $9.00 Note: This is a digital (PDF) sewing pattern.
This tote is a fabric lovers favorite! Using small cuts of fabric, you'll be able to use your favorites and still have scraps leftover. It's called the 241 because it's like 2 patterns in one! One version of the bag has two exterior side pockets (great for beginners), the other has two exterior zippered pockets (for those who might want a bit of a challenge).
Additional features: interior pocket, magnetic snap closure, step-by-step instructions with professional easy to understand illustrations, full size print-at-home pattern pieces
Skill Level: Advanced Beginner/Intermediate. Basic bag making skills helpful. Ability to sew curves helpful.
Approx. Finished Dimensions: 13.5″ wide, 12″ tall, 24″ including the handle, 2.5″ deep across the base
I found the pattern to be extremely well-written, with terrific step-by-step instructions and clear diagrams. The pattern pieces are very accurate and professional looking.
Please note: I don't get a kickback or anything from this; I purchased the pattern at the full price, just like everybody else.
Here are my stacked pattern pieces – outer fabrics, interfacing, and lining (strap fabric not shown):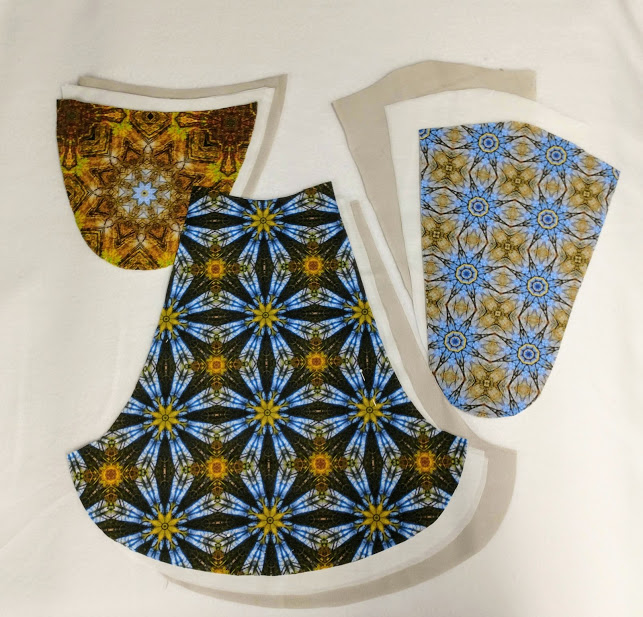 And here is my finished tote: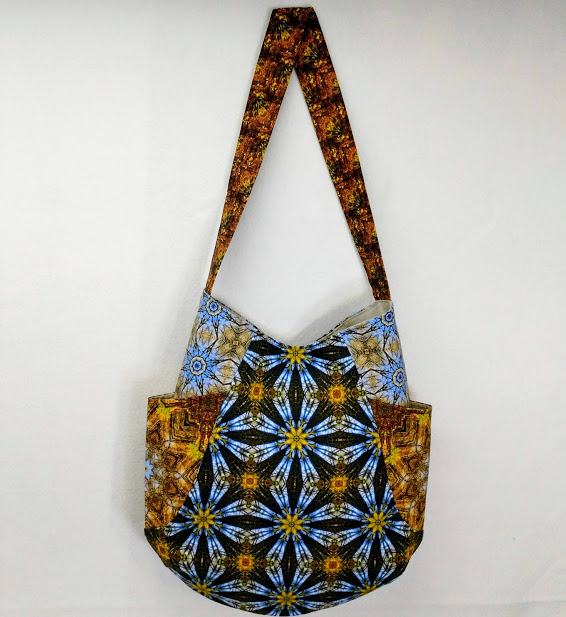 I opted to include the two exterior side pockets, but not the exterior zippered pockets, because I wanted to showcase the fabric. I added an extra pocket to the inside, though.
I love it! The only thing is, it's not quite as roomy as I thought it was going to be…
But it's easy to enlarge – as you'll see in my next post. 🙂
Please follow and like us: