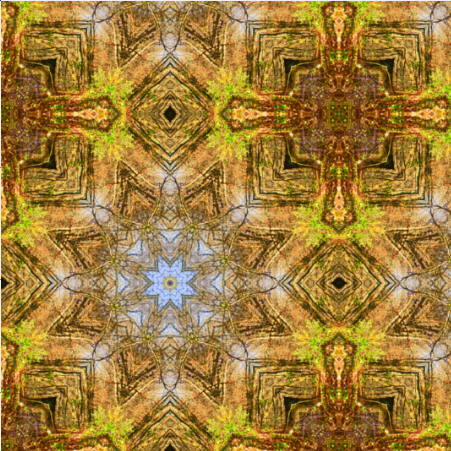 In my last post, I shared the origins of my Around the World and Back Again collection.
This time, I'd like to share a bit of the inspiration behind the designs in my collection Changing Seasons.
For several years, my dear friend June Mears Driedger and I co-hosted Storytelling in Fiber retreats at the Hermitage in Three Rivers, Michigan. Beyond the joys, inspiration and precious companionship of being around other creative women, one of the many things I enjoyed about our time there was private contemplative time in the woods. Sometimes I would walk the little labyrinth path, sometimes I would just walk slowly and commune with nature, and sometimes I would snap photos with my phone of anything that caught my eye.
These photos became the foundational inspiration behind Changing Seasons, particularly this shot: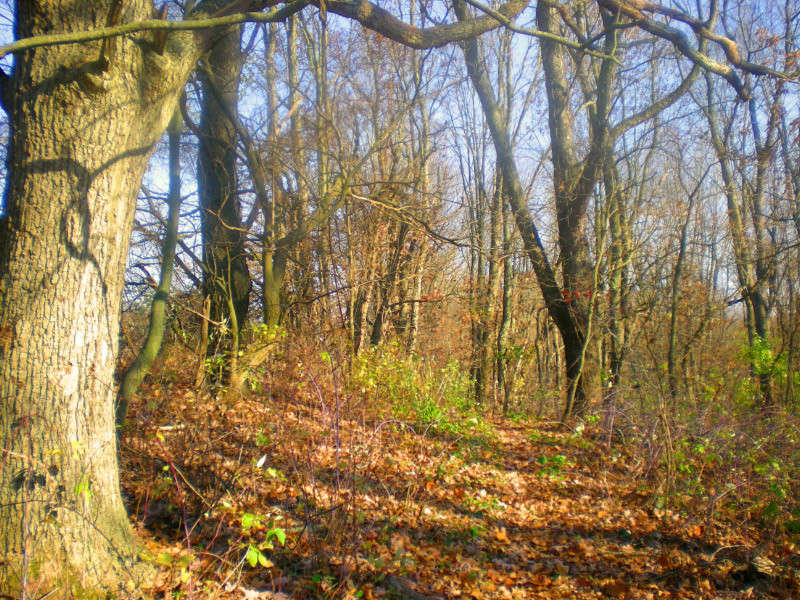 You can see the influence of sunlight filtering through the outstretched branches, and of the colors and textures of tree trunks, branches, twigs, leaves, moss and sky in the 8″ swatches below.
To me, there is also a sacred quality to many of these designs, although that was not my conscious intent.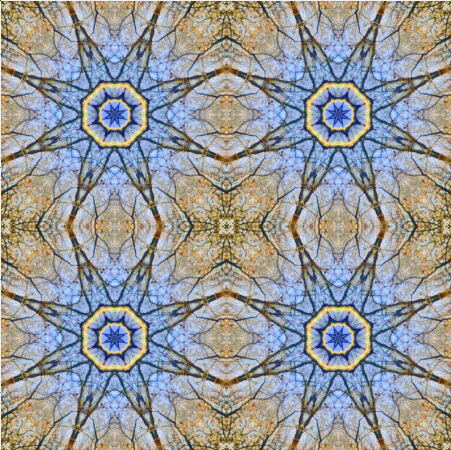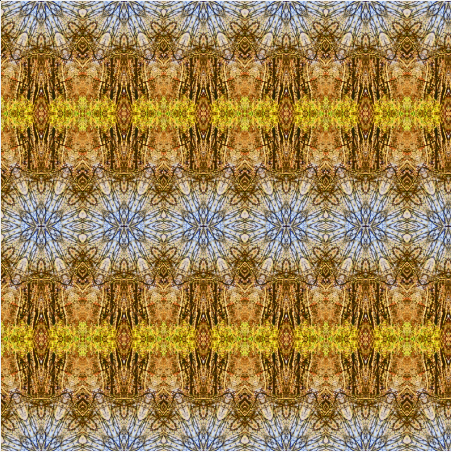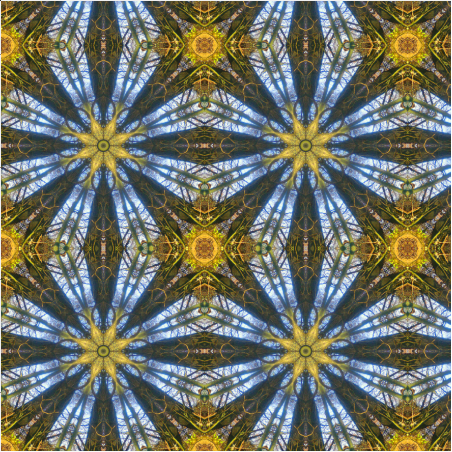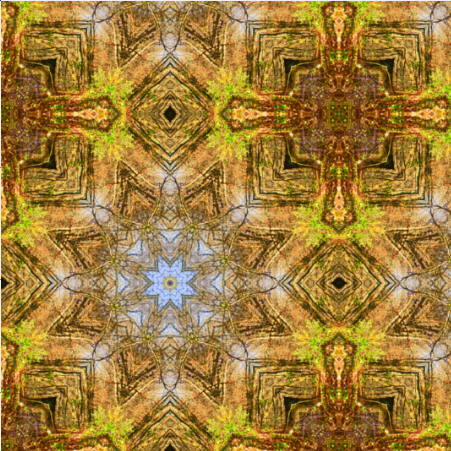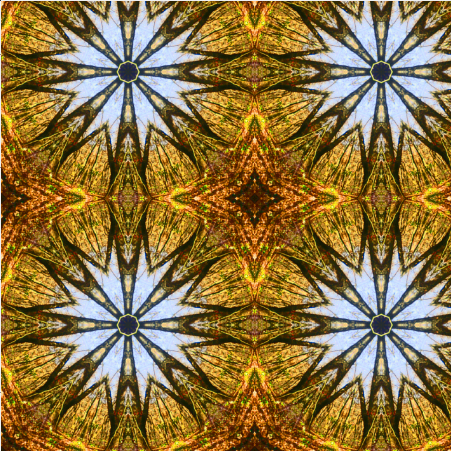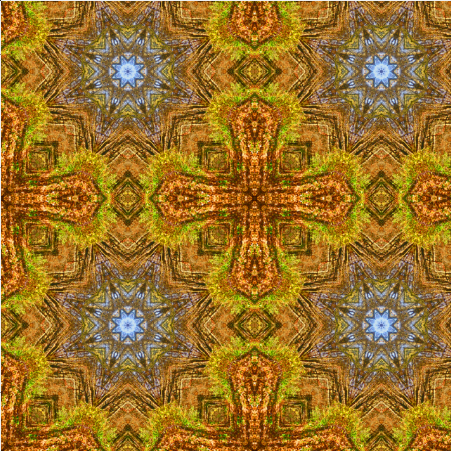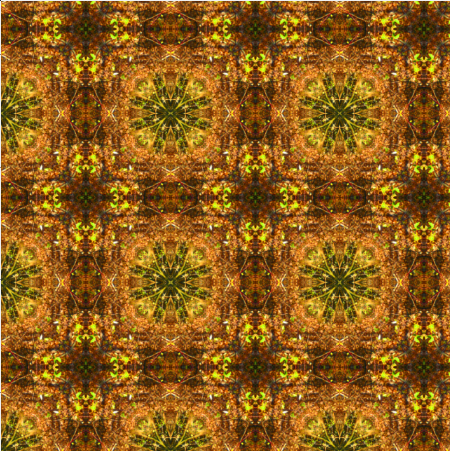 To see more of the designs from this collection:

Please follow and like us: