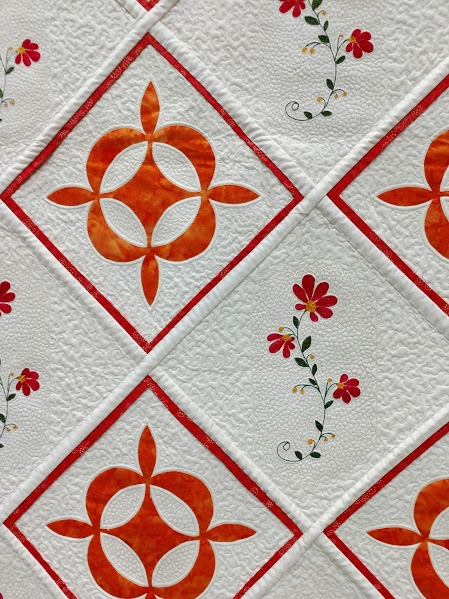 So I've been offline for a bit, for both good and not-so-good reasons. First, the good – John and I took a WONDERFUL trip to the Finger Lakes region of New York to stay with my sister and brother-in-law. While we were there, we were also able to get together with my parents and with my brother and sister-in-law and their amazing kiddos. So lots and lots of fun all around!
But what a different story when we got home… we first found the dryer broken (unfortunate, but not so bad), then drips in the basement (somewhat alarming), then standing water in the basement (red alert!). The hot water heater had sprung several leaks, couldn't be repaired and had to be replaced; and then the technician let us know that our furnace also needs to be replaced asap, as well as the chimney (fire hazard). Whew!
Since my studio is downstairs (along with the dryer, water heater, furnace and chimney), and everything had to be packed up and/or pushed to one side in each of the large rooms downstairs in order to mop up water and create space for the repair crews to work, my creative activities will be a bit curtailed for the immediate future.
But a very bright spot in the midst of all this – the biennial Quilts on the Grand show put on by the West Michigan Quilters' Guild at the Delta Plex in Grand Rapids, MI.
It was a terrific show! There were more than 250 quilts in the show, along with vendors galore. One of my favorite things about the show was the wide range of complexity and of styles. Whatever type of quilt you like best, you'd find it! And since I like most everything, I was charmed all the way around.
Here's a gallery of some of the quilts, shown in the order I saw them as I walked through the show. You can click on the thumbnails to enlarge them.
Note: In an effort to make sure proper credit was given for every quilt, I tried to photograph the label accompanying each of the quilts. Unfortunately, some of the tags are hard to read, but I hope they will still be helpful.
Also, I couldn't get photos of everything I loved; so please understand that I'm shooting for variety. 🙂
I also had the honor of being one of the celebrity judges at Quilts on the Grand, and I chose to give my ribbon to Juliana Barnhart for her beautiful quilt Petals and Orange Peel. It was a very hard decision, as it was a great show full of fantastic quilts, but I felt the beautiful artistry and exquisite craftsmanship of Juliana's heirloom machine appliqué, machine quilting, and free motion thread painting (some of my own specialties, so I understand how challenging such precision can be) was stunning. Note – it's hard to see in the photo, but all the flowers have been thread painted.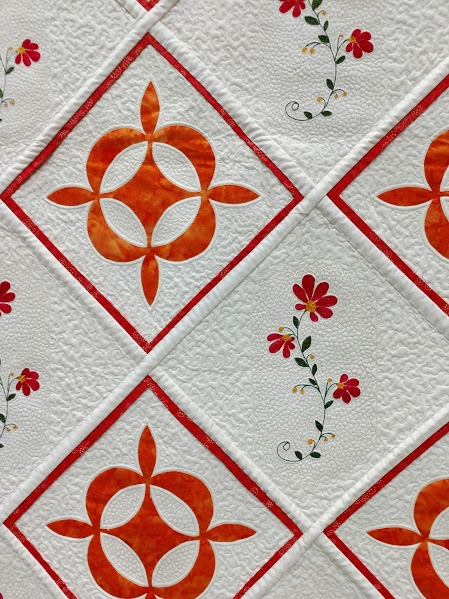 Congratulations to all of the award winners and many thanks to everyone who shared their quilts with the rest of us by participating in the show!
Please follow and like us: