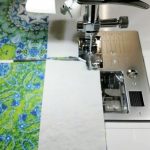 Continuing my evaluation of the Baby Lock Jazz – It's time to piece a quilt!
One of the first things I looked for is a straight stitch throat plate, as I have found that very helpful for sewing perfectly accurate, consistently straight seams on other machines, especially when strip piecing. I was initially disappointed to find that there is no straight stitch throat plate available for the Baby Lock Jazz. But I decided to give it a go before making up my mind as to whether or not this poses a significant problem.
Here is how it went:
Since the last stitching I had done was a zigzag stitch, the first thing was to switch the machine back to a straight stitch. No problem. However, when I adjusted the stitch length to 0 (stitch width is not applicable for a straight stitch, right?) I immediately realized I had a problem: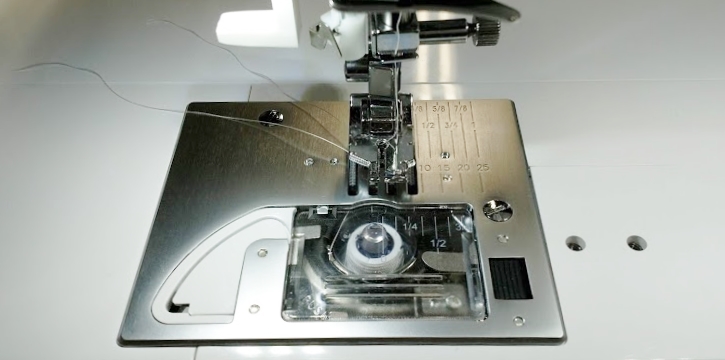 So I consulted the manual – which is terrific, by the way; very clear and well-illustrated.
Following the manual, I reset the stitch width to the dot marked on the dial.

Perfectly lined up!
Note: I'm thinking that adjusting the stitch width may be a sneaky way to change the needle position, but I'll explore that another day…
In summary, here is how I set up my Baby Lock Jazz for piecing:
Auriful thread, which is a 50 weight cotton, in both the top and bobbin
Quarter-Inch presser foot
Straight stitch
Stitch length: 2
Stitch width: at the marked dot or 3.5 (as shown above)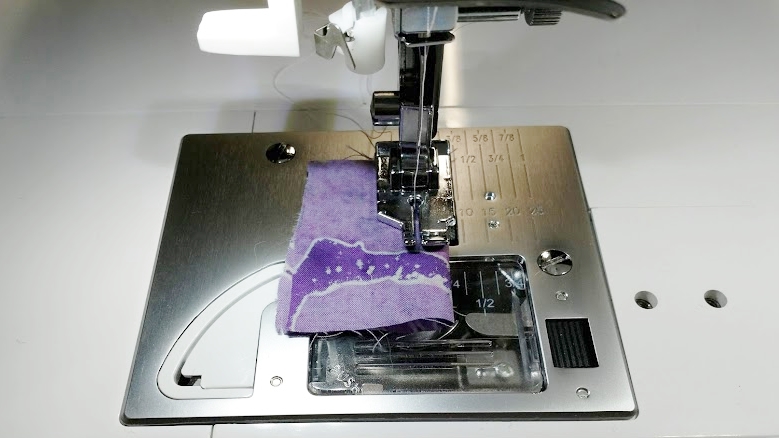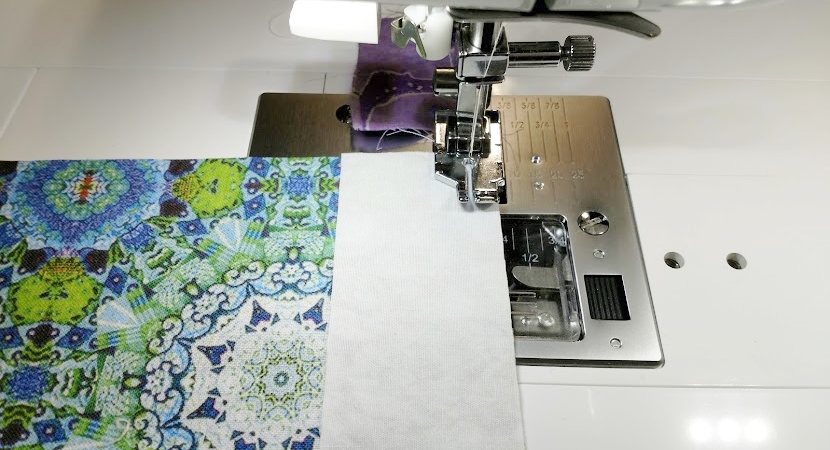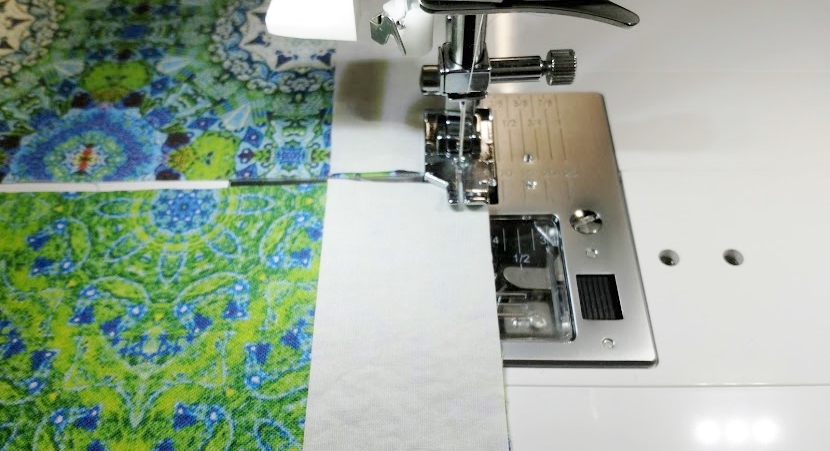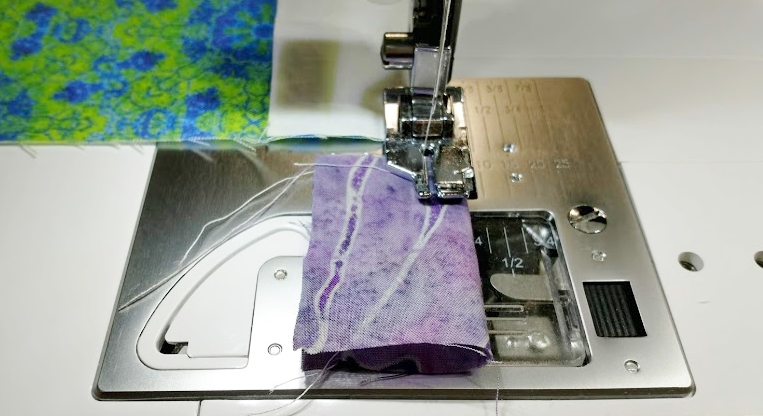 So my worries came to naught – I'm very happy with how the Jazz performs when piecing.
And a final thought – the lighting is FANTASTIC!
Curious about the fabric I'm using? It's from my shop at Spoonflower.com 🙂