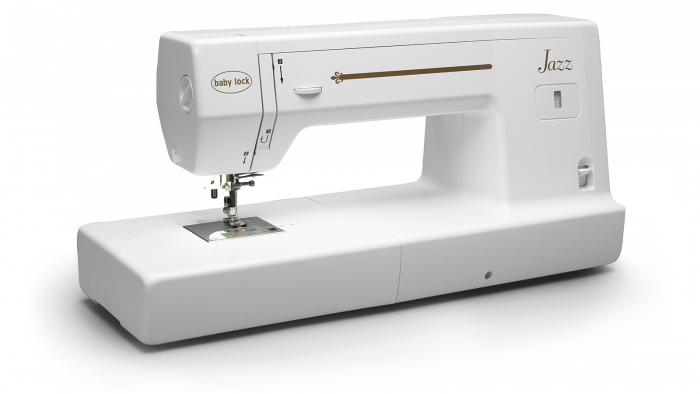 I love my Baby Lock Symphony, and plan to keep it; but I've had my eye on the Baby Lock Jazz for a while. This month, Brian from Lakeshore Sewing offered a deal too good to pass up and I finally took the plunge.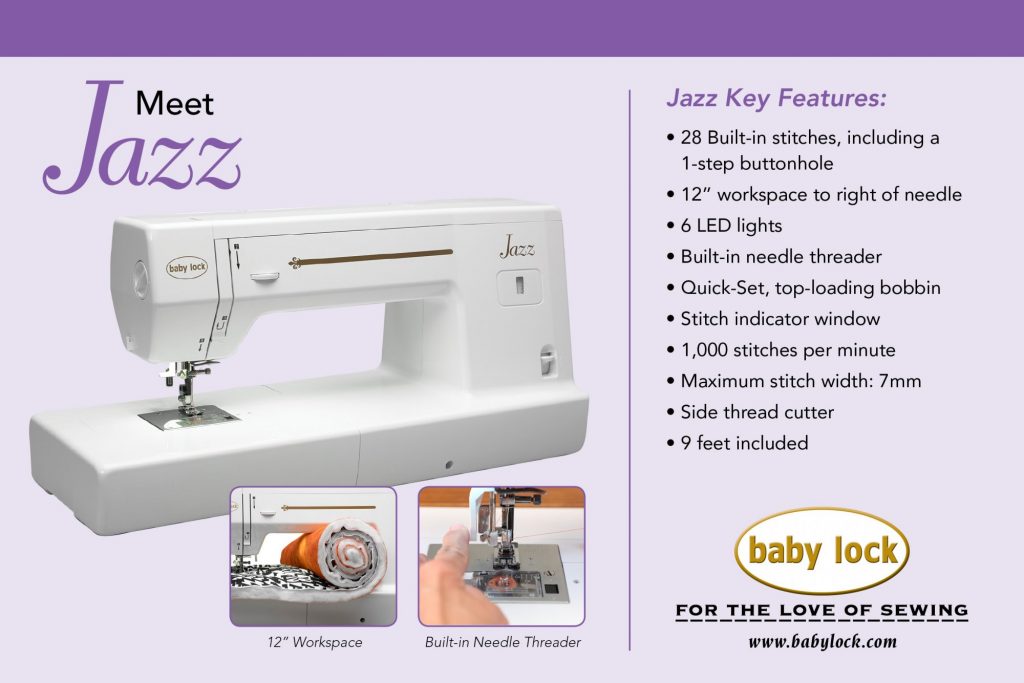 I'm excited about using this machine for home dec (particularly large projects), machine appliqué on large projects, and for machine quilting (both machine-guided and free-motion quilting). The fabulous 12″ of space to the right of the needle, heavy-duty casting and 1,000 SPT was what sealed the deal for me.
Although my previous two Baby Lock machines also had a knee lift for a hands-free presser foot, I haven't used it much before. I expect to take fuller advantage of it now.
The needle threader is very easy to use, as is the bobbin winder. It's also very simple to select and adjust stitches or adjust tension. I'm also very tickled that it not only comes with 9 snap-on feet, but can use any of the low-shank snap-on feet from my extensive collection. 🙂
And the lighting is terrific!
It doesn't have a "needle down" feature, which I admit I'll miss; but wasn't a deal-breaker for me.
My plan now is to start putting my new machine through its paces…
Please follow and like us: