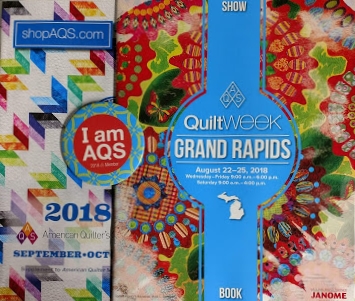 From the American Quilter's Society website:
"AQS QuiltWeek events are held in multiple cities across the country. These events make an indelible mark on the fiber art community by offering the largest cash prizes for quilters in the country, thanks to our generous sponsors! In additional to displaying the contest quilts at each event, attendees can enjoy a variety of special quilt exhibits from around the world. Each event also features workshops and lectures with top quilting instructors, and a huge Merchant Mall with vendors offering the latest machines, fabrics, and other tools used in quiltmaking."
I had the pleasure of attending the last day of the Grand Rapids QuiltWeek, which ran Aug. 22-25, 2018.
I've been to many, many regional & national/international quilt shows over the past few decades, in a wide variety of roles, including contestant, exhibitor, speaker, teacher, and/or guest, and I have to say that this one was one of my favorites.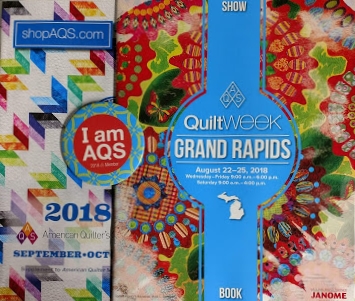 Sadly, my schedule only permitted me to spend a few hours at the show this year, which is not nearly enough time to take in everything. John (my husband) and I had to breeze through the show at a pretty fast clip to try to see as much as we could in the time we had, and I know there was much we missed.
That said, I thought it was a fabulous show! One of the things I liked the most was the wide variety of color palettes, techniques, and styles. In addition to all the competitive categories, the show included a number of wonderful special exhibits.
Here are some of my favorites – although quite of few of my photos didn't turn out well enough to share, so this list is very incomplete!

Life Unfolding – Quilts by Barbara Olson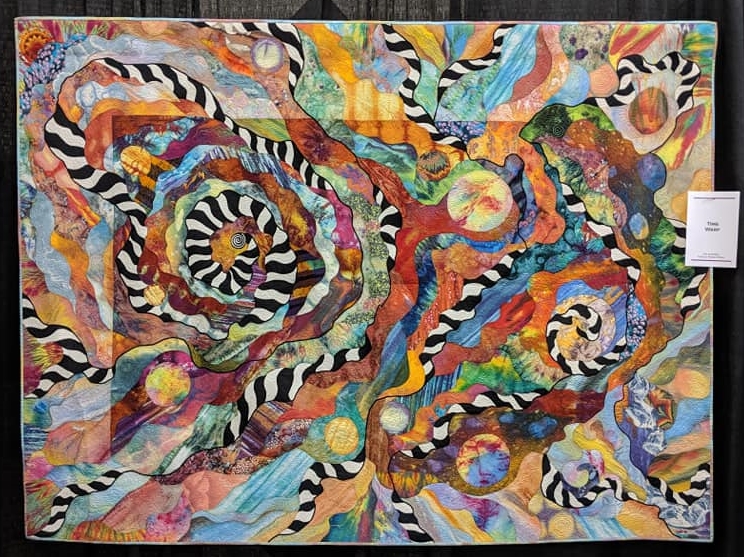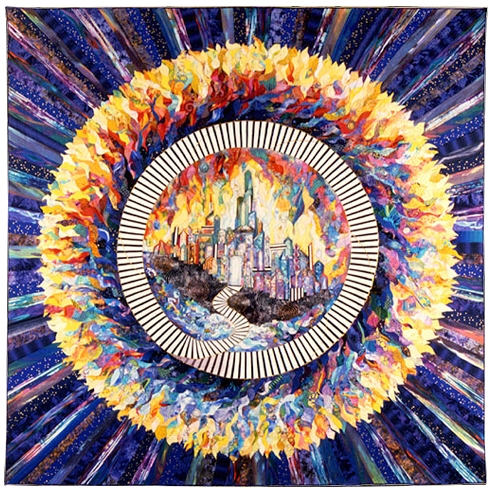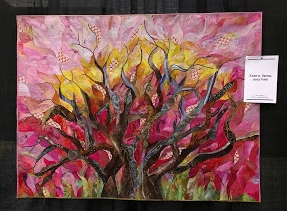 Journey of a Longarm Pioneer: Marilyn Badger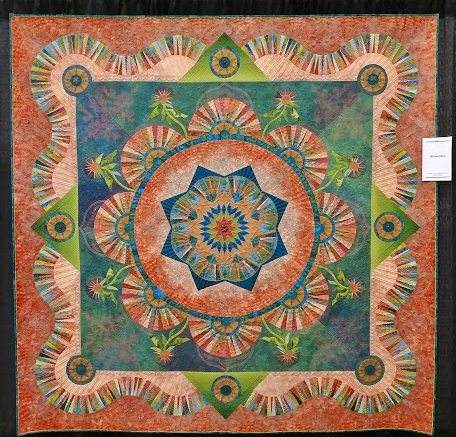 Rochester Historic Buildings by Art Quilt Guild Oakland
I don't have any photos from this exhibit, which is a shame, as it was terrific!
The Van Gogh Cherrywood Challenge – The Dutch Gallery
We only saw this one is passing; but what I did see was wonderful. We could easily have spent our entire time just looking at these 80 quilts…
The Best of QuiltCon 2018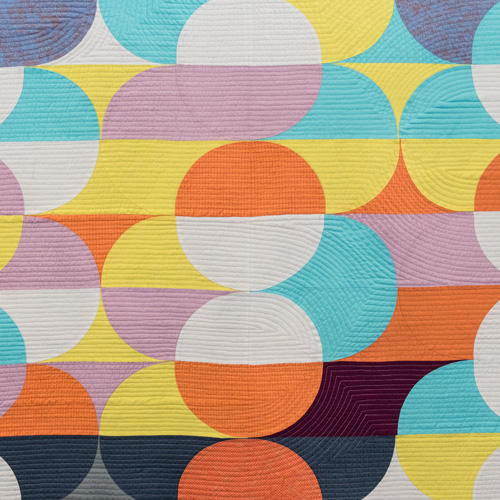 I was so happy to see this exhibit! I found it extremely inspiring to see these modern quilts, which included some refreshingly new takes on recognizably traditional patterns, and some rather mind-blowingly inventive, while still showing amazing technical expertise, particularly in machine quilting. The quilts tended toward larger scale motifs while the machine quilting ranged from simple straight lines to very complex; large areas of negative space were often filled with intricate patterning. Unfortunately, I was so engaged that I forgot to take more photos!
Taiwan Art Quilt Society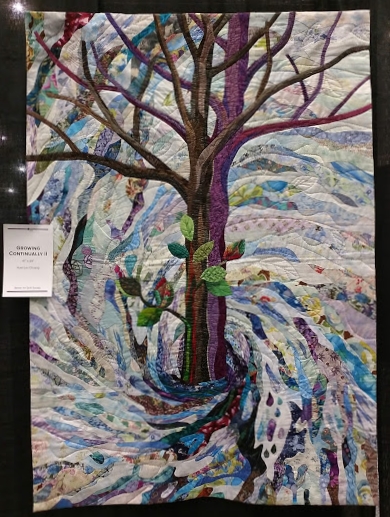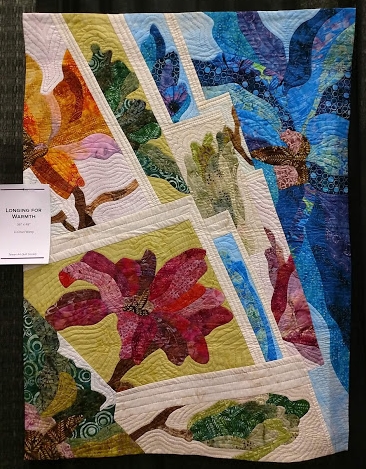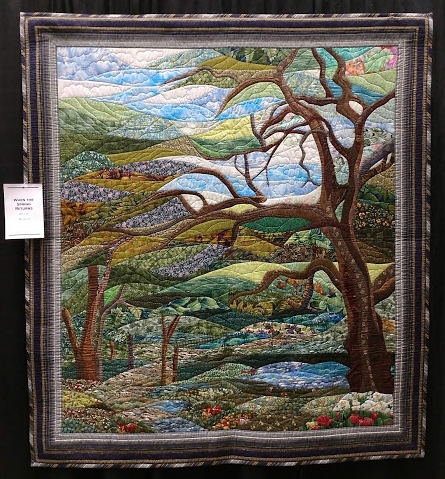 World Fairy Tale Quilts
We missed these 90 quilts from Japan, France and the US depicted fairy tales from around the world…
Fresh Faces, New Ideas Quilt Challenge
This year's theme was thread embellishment – which I would have loved to examine more closely…
AQS iquilt and Author Showcase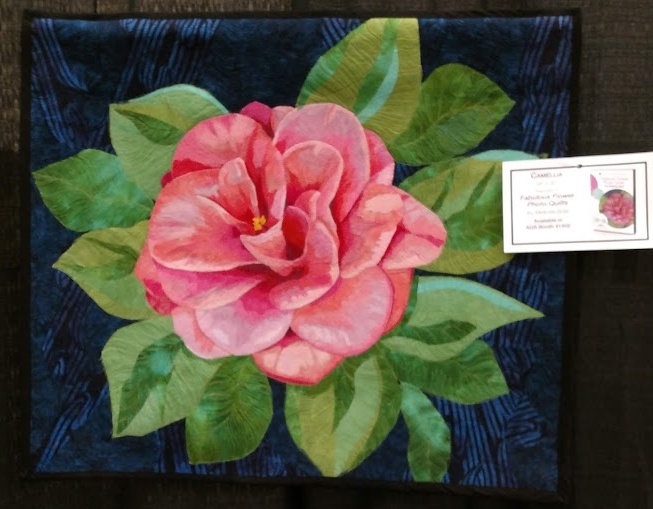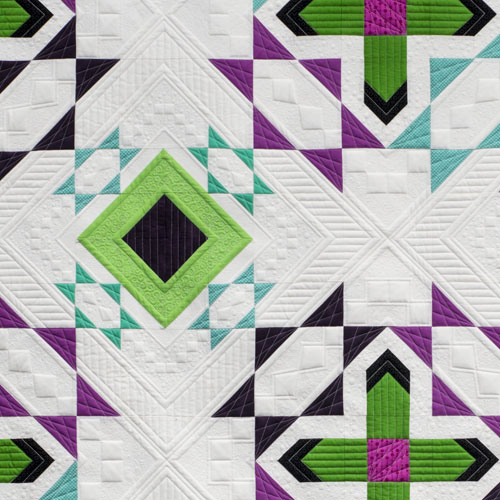 New Quilts from an Old Favorite: Bow Tie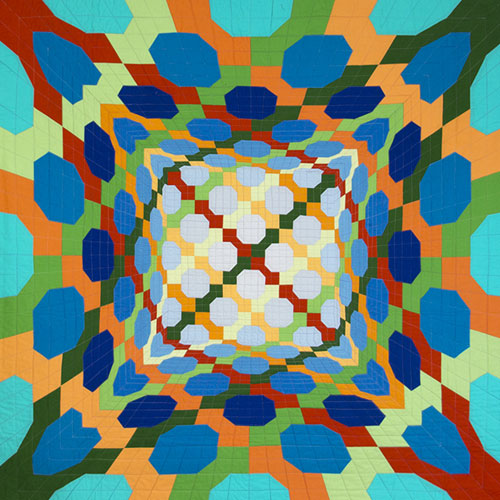 SAQA – Korean Quilts Now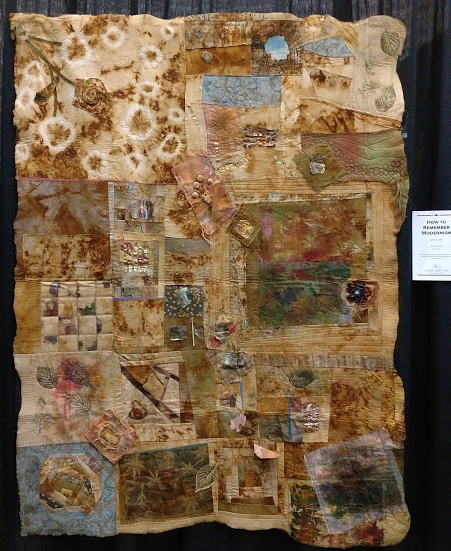 AQS Grand Rapids Contest Quilts
With over $54,000 in prize money at stake ($10,000 for Best of Show), this juried show is highly competitive – just to be accepted is truly an honor for any participant.
I repeat, I loved the wide variety of styles included in this show.
And as I also mentioned earlier, a few of my favorite photos didn't turn out well enough to show, but here are some I can share: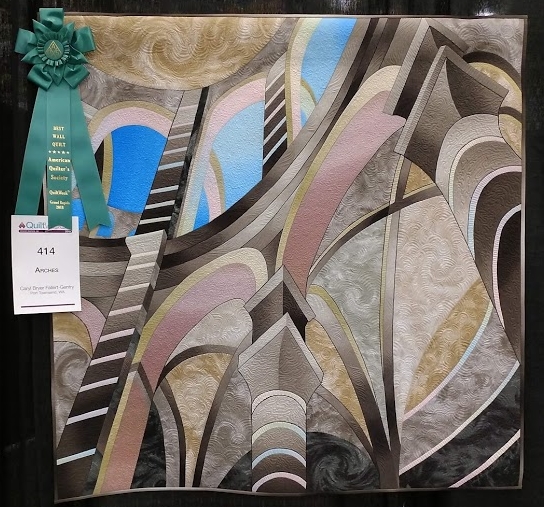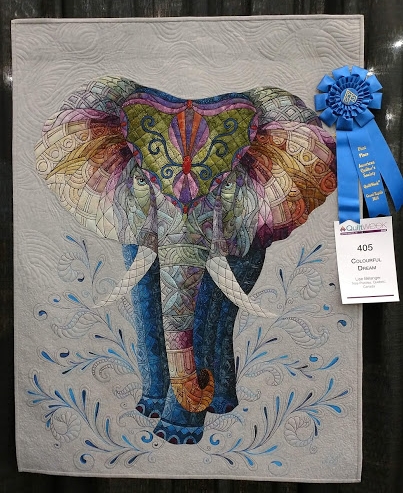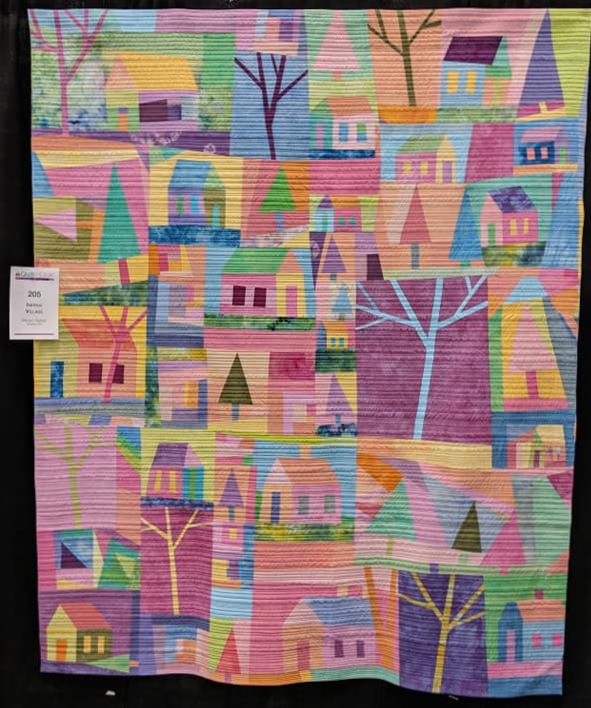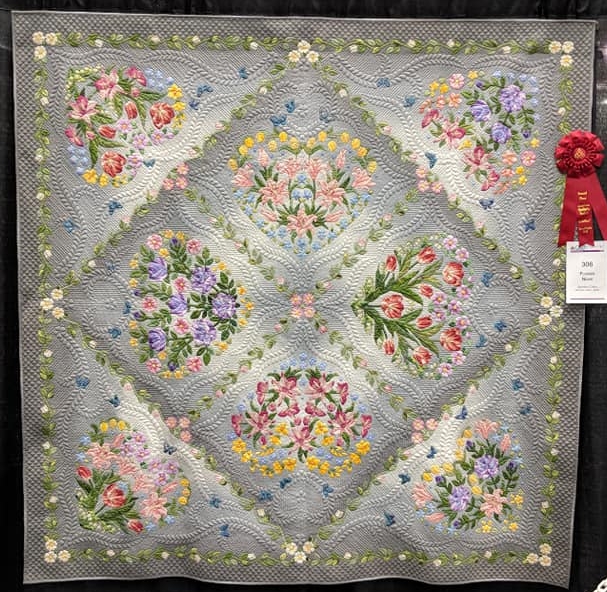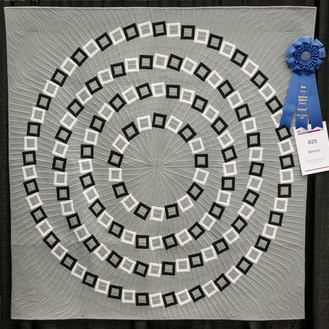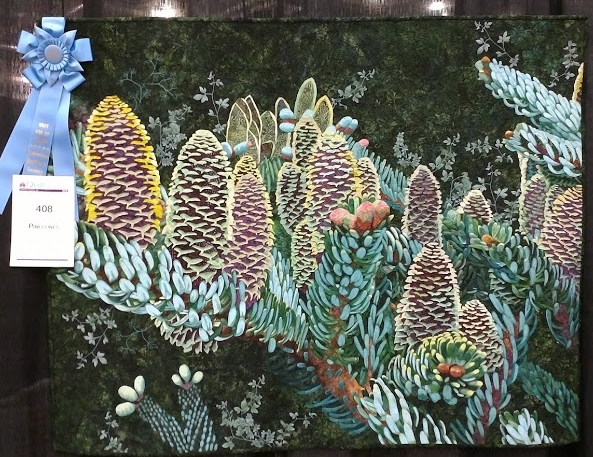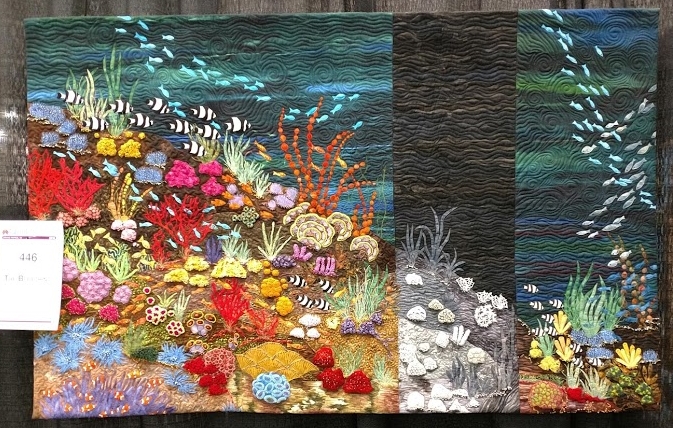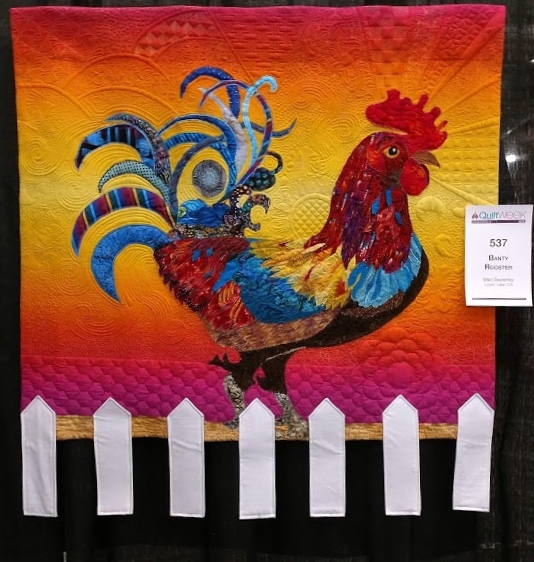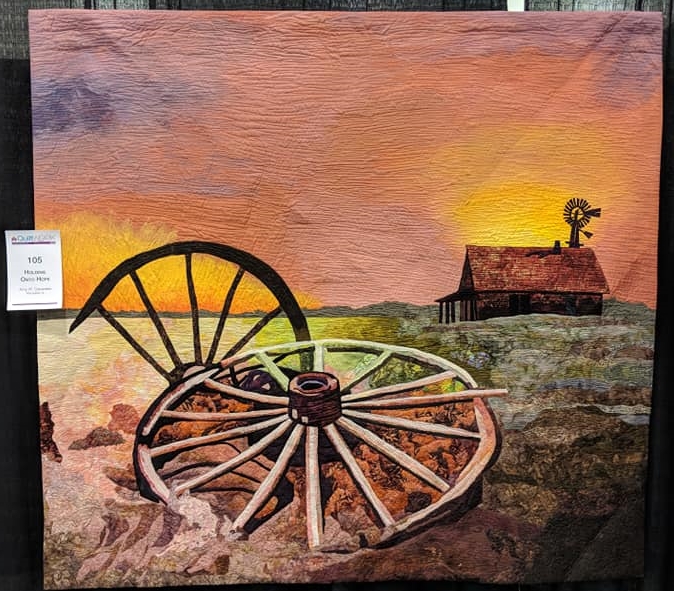 And finally, I have to give a big shout-out to the Patchers at the Lakeshore from Muskegon, MI for placing 2nd in the Ultimate Guild Challenge!
Please follow and like us: