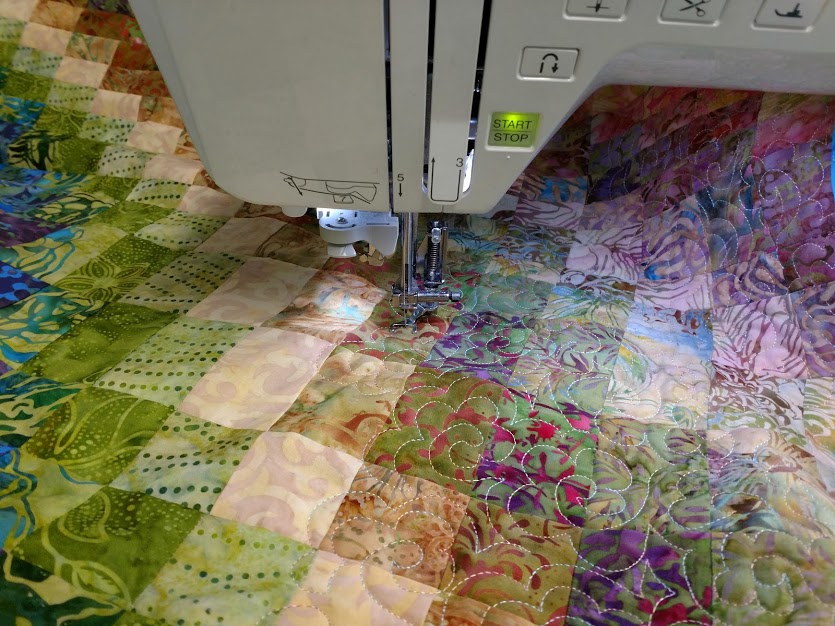 This is the eleventh in a series of sew/quilt-along posts about making a bargello quilt.
I am following the pattern for Cascade, the most beginner-friendly pattern from Colorwash Bargello Quilts.
I've layered my quilt top, Hobb's Heirloom Fusible Batting, and backing fabric, and fused the layers together. It's a little unusual, but when I use fusible batting, I like to rough cut my batting about 2″ bigger all around than the quilt top and the backing fabric about 4″ bigger all around than the quilt top. This allows me to wrap the extra backing fabric around to the front and cover up the exposed batting – which helps keep the heat-activated adhesive in the batting from getting on my iron when I press around the outer edges of the quilt. (This extra fabric and batting gives me something to hold onto when stitching close to the edges of the quilt.)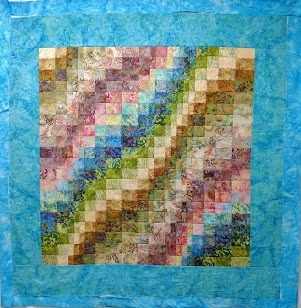 I've decided to go with the variegated pastel Rainbows thread as my top thread and pale yellow Bottom Line in my bobbin. I'm using a Schmetz Embroidery needle, size 80, as this particular spool is one of the very early batches of this thread, and is a little more delicate than later versions. The Embroidery needle has a groove on the shaft that will help reduce friction on the thread, and therefore reduce the possibility of fraying or breakage.
On a quilt like this, I usually start on one corner and work my way across the quilt.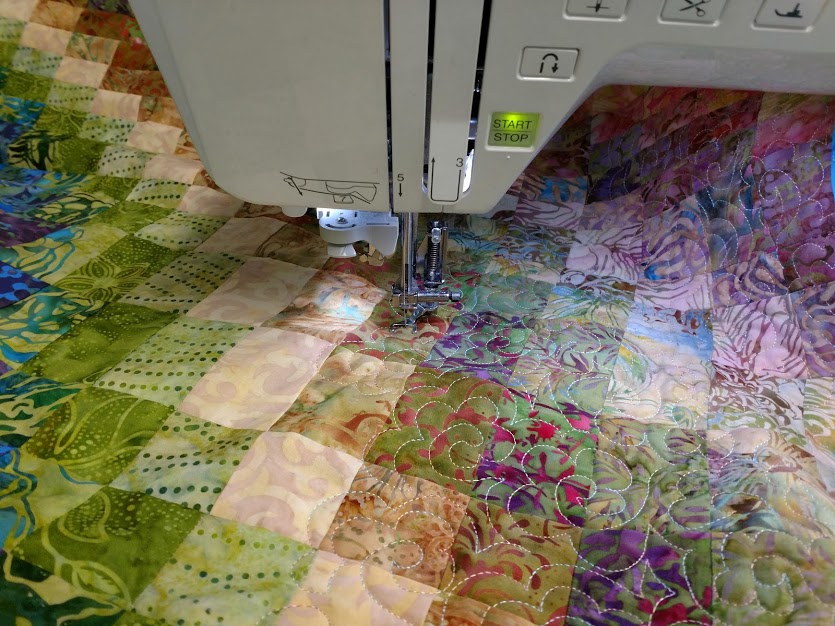 This is what the in-progress stitching looks like when I take it out of my machine to change the bobbin.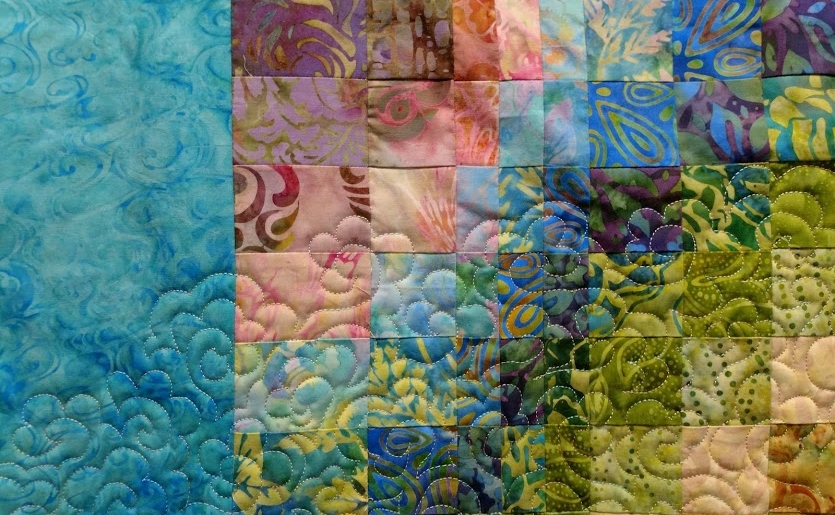 Check out the optical illusion – it looks for all the world like the sewing machine itself is moving, but I promise that it isn't! I'm moving the fabric with my hands (with my Machingers quilting gloves on) while the needle just goes up and down.
I have to stop and take lots of breaks, so this may take a day or two. 🙂
Please follow and like us: