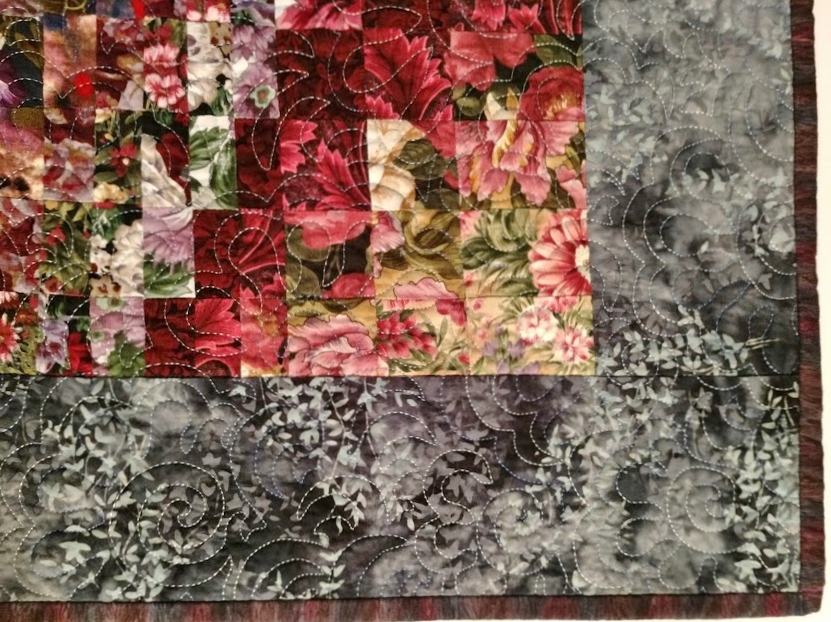 This is the ninth in a series of sew/quilt-along posts about making a bargello quilt.
I am following the pattern for Cascade, the most beginner-friendly pattern from Colorwash Bargello Quilts.
The quilt top is complete, and I'm considering my options for machine quilting the quilt top, batting, and backing together.
There are no rules about how best to quilt a bargello quilt, only preferences.
Sometimes I feel that adding a lot of free-motion quilting might distract from the power and clarity of the design.
In those cases, I usually opt for clear MonoPoly thread in my needle and a walking foot (or even-feed foot) on my machine and hide the stitching "in the ditch" between the vertical rows. Fire on the Savannah from Colorwash Bargello Quilts is a good example of this – you can't see the quilting on the front of the quilt unless you examine it extremely closely.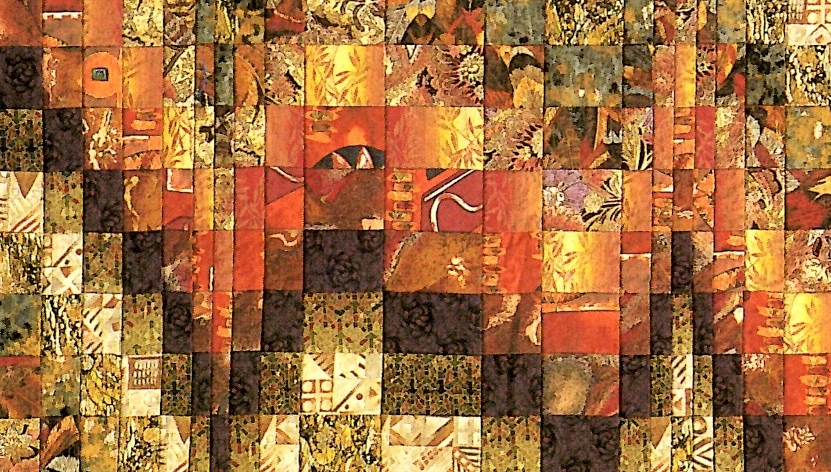 Another "in the ditch" alternative is to stair-step the quilting, following the design line.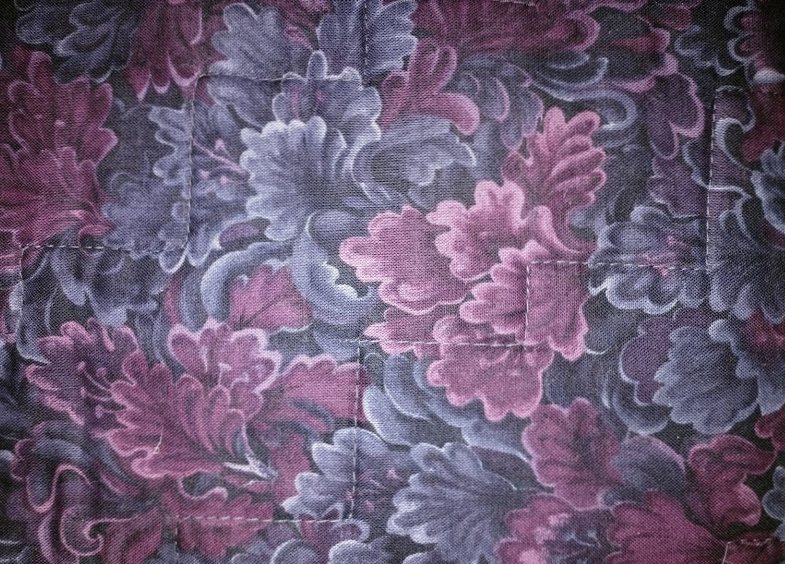 At other times, I deliberately use lots of free-motion quilting with highly visible thread (and a free-motion foot) to add an additional design element to the quilt. You may not notice the quilting from a distance, but it can be a fun surprise when you get up close! I also like to use the color of the thread as an additional unifying element in the quilt – the subtle sheen or veil of color it creates across the surface of the quilt can help reinforce a cohesive impression of the design as a unified whole rather than emphasizing individual colors or pieces of fabric.
Here are some close-ups of the free-motion machine quilting on some of my bargello quilts: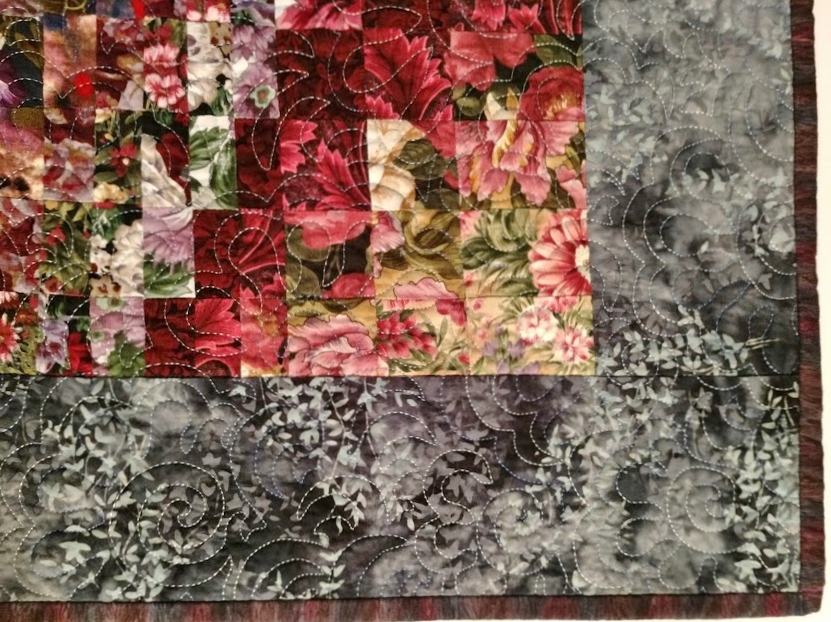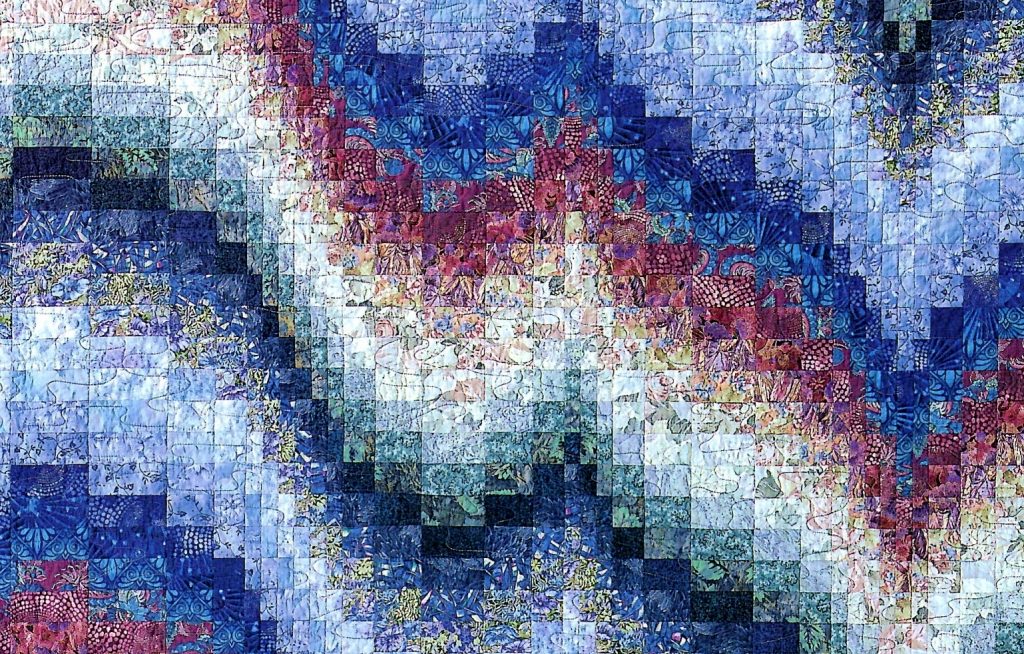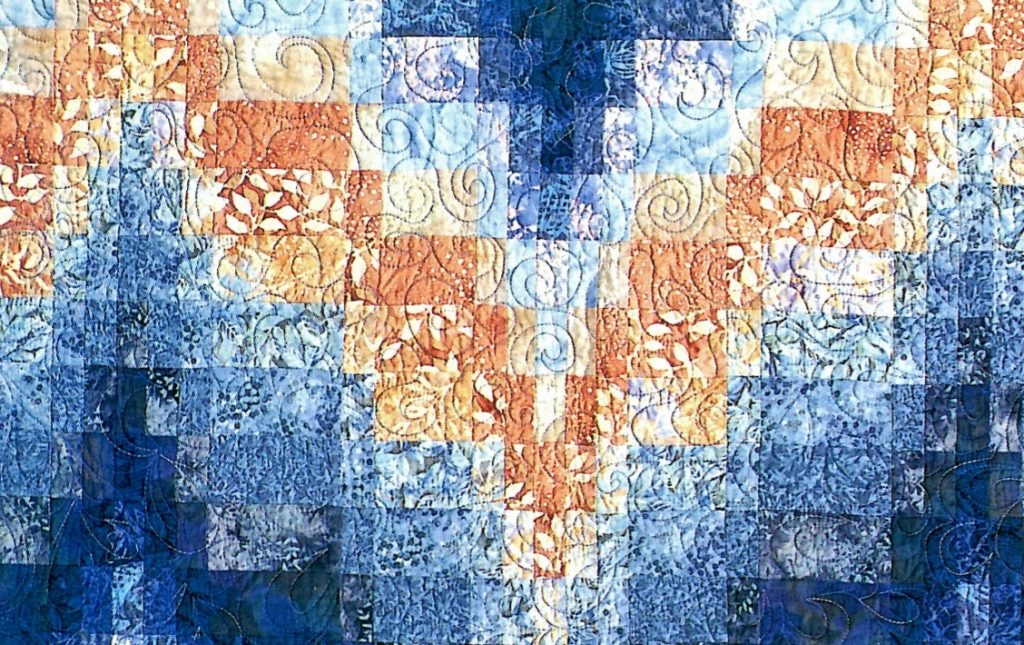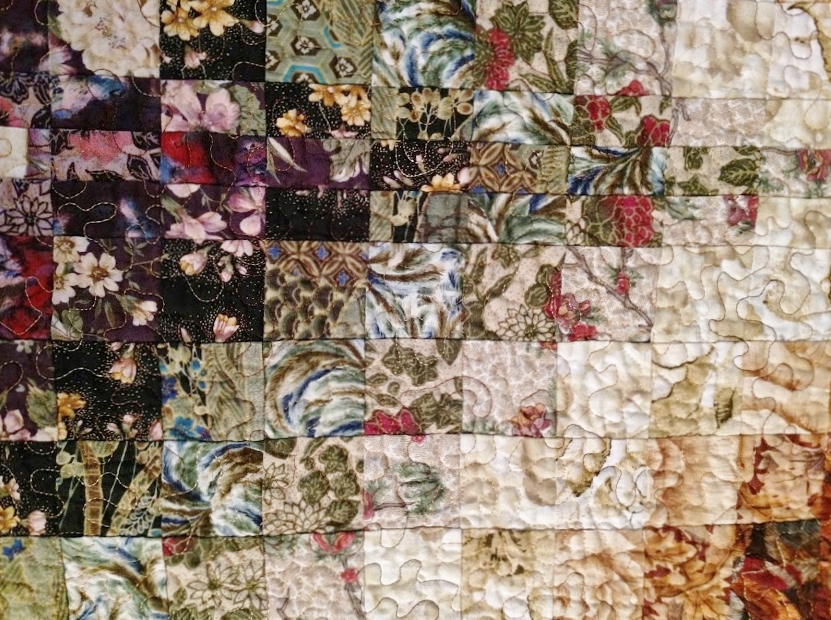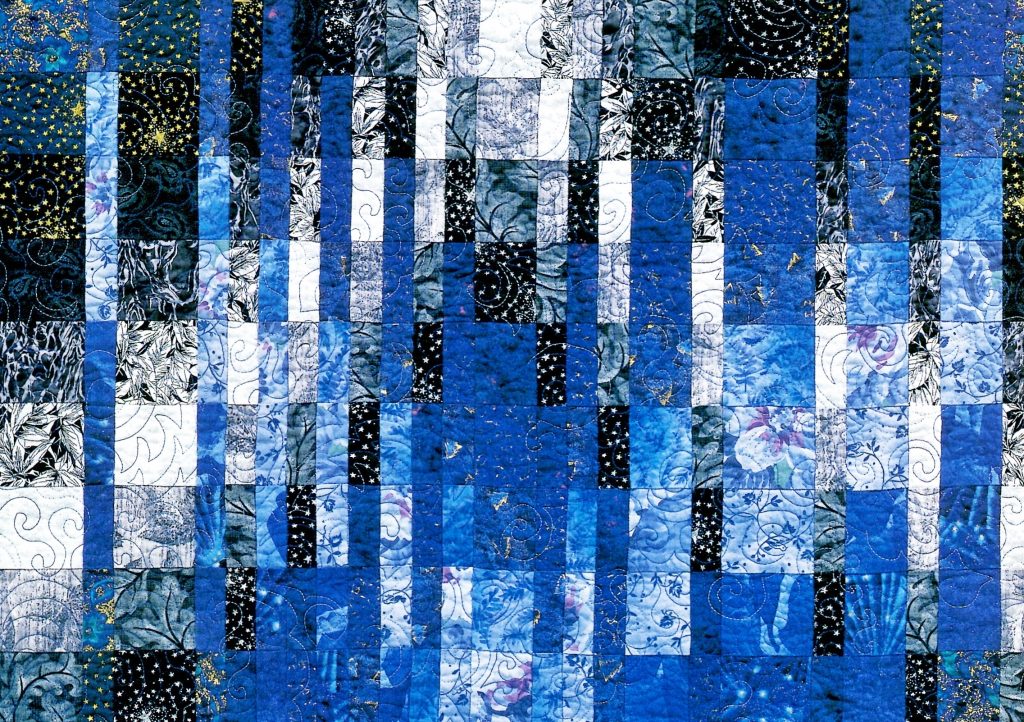 As you might expect from my quilts, I really enjoy free-motion quilting, and tend to quilt my quilts more heavily than would be required from a strictly functional standpoint. 🙂
Please follow and like us: