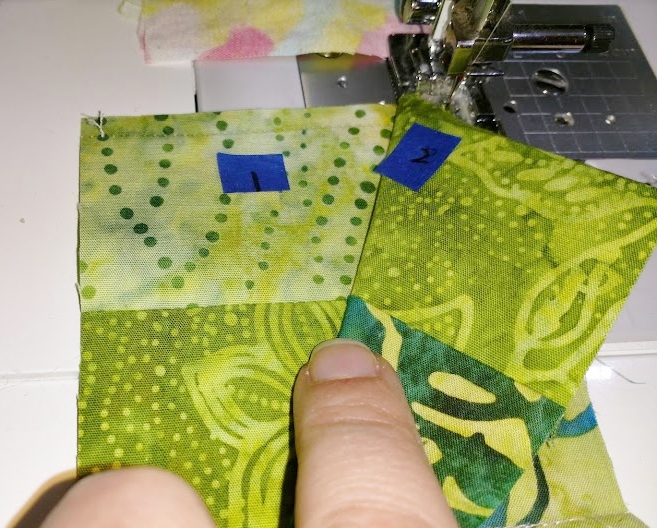 This is the sixth in a series of sew/quilt-along posts about making a bargello quilt.
I'm following the Cascade pattern from Colorwash Bargello Quilts.
We're on the home stretch!
The vertical rows have all been numbered and are ready to sew. Just like before, I start with a small piece of "header" fabric in my machine, stitch across it, take a stitch or two on "air" and then (without raising the presser foot), slide my first set of strips under the presser foot.
I sew all of the strips into sets of 2, always first checking the numbers at the top of each strip to make sure the strips are in the correct order and orientation.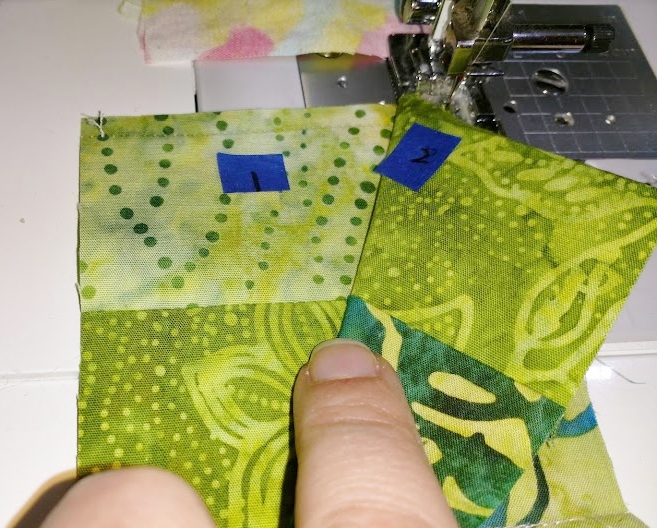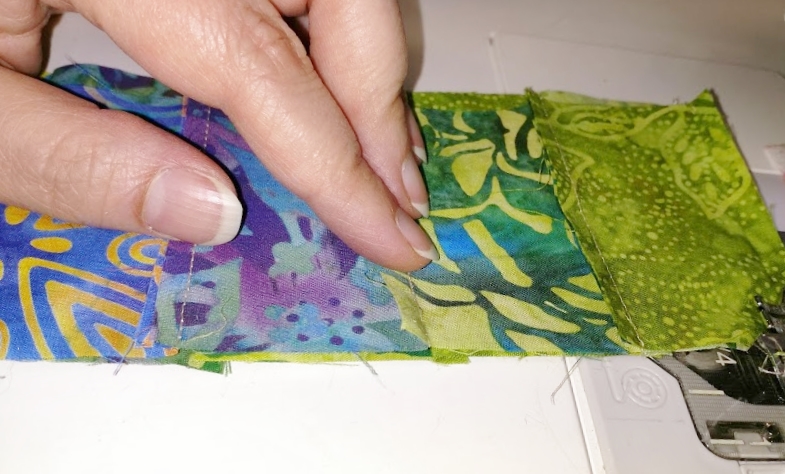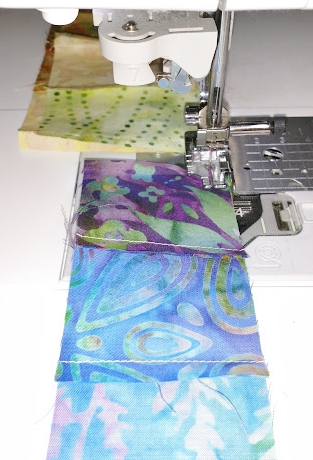 Again, just like earlier, I first press from the back to "set" the stitches before flipping the strip set over and opening up the seam. This time all of the seam allowances will be pressed in the same direction – toward the higher number.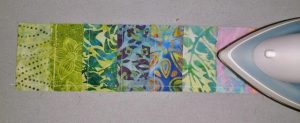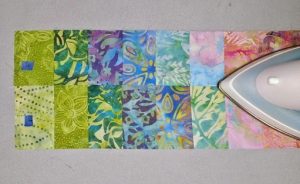 The next step is to sew the sets of 2 strips into sets of 4, followed by pressing, then sets of 8, and so on.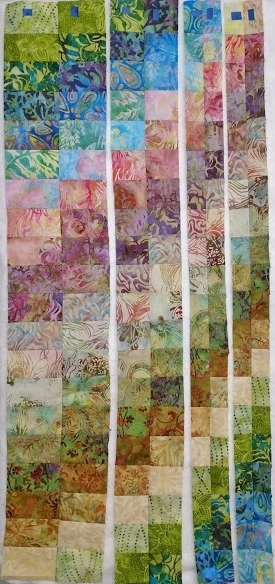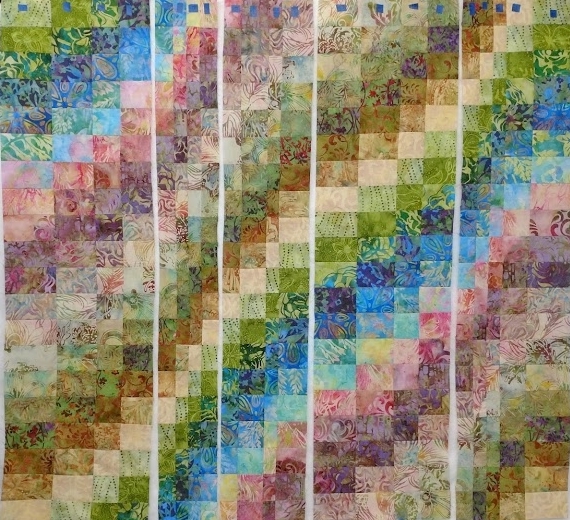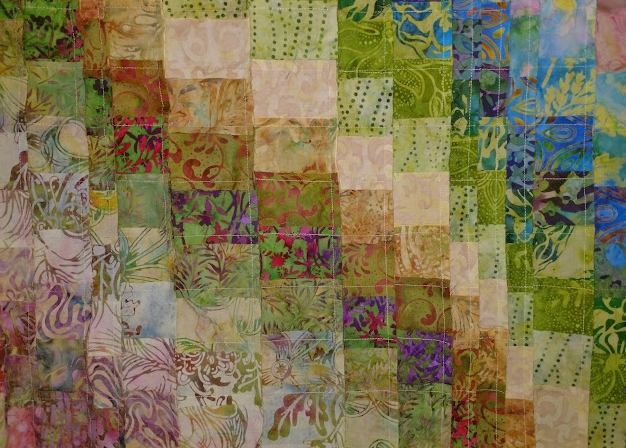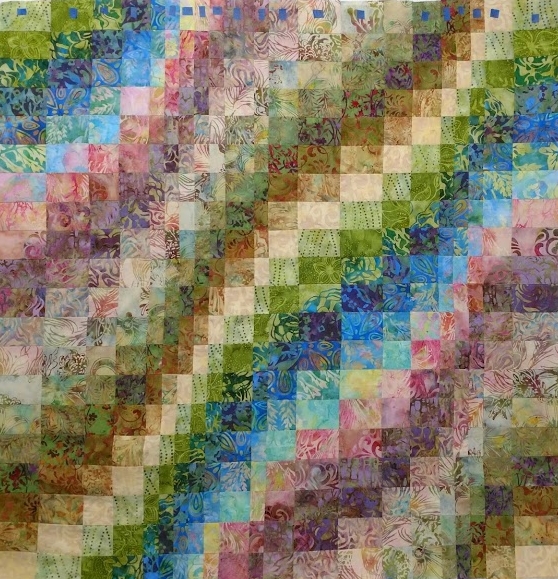 The body of the quilt top is complete!
The next step will be borders…
Please follow and like us: