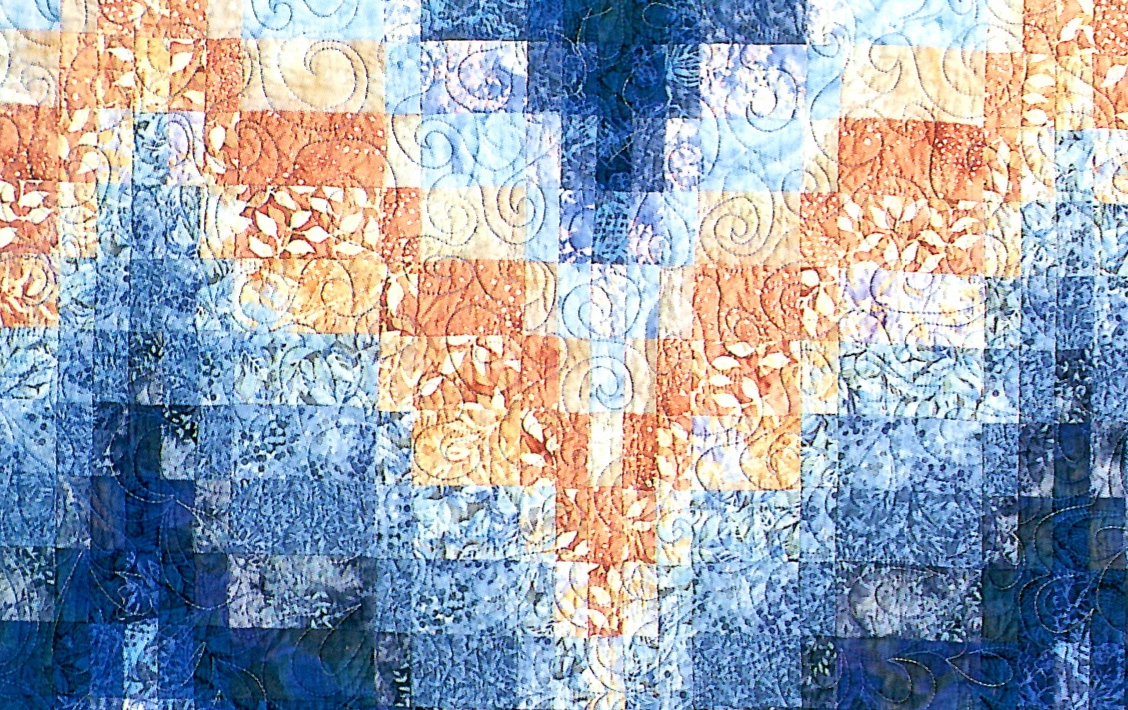 What makes a quilt a bargello quilt?
And what does colorwash mean?
In the introduction to my second book, Colorwash Bargello Quilts, I credited 3 main influences:
Centuries-old bargello needlepoint, also known as Hungarian point, flame stitch, or Florentine work.

Two examples of Bargello needlepoint patterns or Florentine work. (Left) typical curved Bargello motif, (Right) "flame stitch" motif. Image from Velvet-Glove (Transferred from en.wikipedia to Commons.) Public domain, via Wikimedia

Modern strip-piecing methods pioneered in the 1970s by quilt artists such as Barbara Johannah
Colorwash/watercolor quilting designers in the early 1990s such as Deirdre Amsden, Pat Maixner Magaret, and Donna Slusser.
I also recognize the influence of traditional quilt patterns such as Trip Around the World and Star of Bethlehem or Lone Star when the makers have used gradations of color and/or value in their fabric layout.
In my bargello-style quilts, I emphasize blending the colors and visual textures of the fabrics to create smooth gradations and transitions or "washes" of color across the face of the quilt, punctuated at intervals with areas of higher contrast.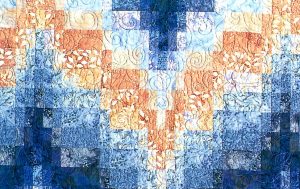 I find inspiration from my own experiences and interests such as music, art, and travel. My color palettes are often suggested by my love for the natural world.
Here are a few of the projects for which there are patterns in my book:
Note: these quilts can be enlarged by one or more of the following methods:
using wider strips (2″ wide strips are used throughout) – enlarges the quilt vertically
using additional fabrics – enlarges the quilt vertically
cutting additional loops from any leftover fabric tubes and/or creating additional tubes – enlarges the quilt horizontally
adding borders or using wider borders – enlarges the quilt overall
making two or more of the quilts as shown and then joining them together in such a way as to keep the pattern continuous – can enlarge the quilt horizontally and/or vertically, depending on how the duplicates are joined.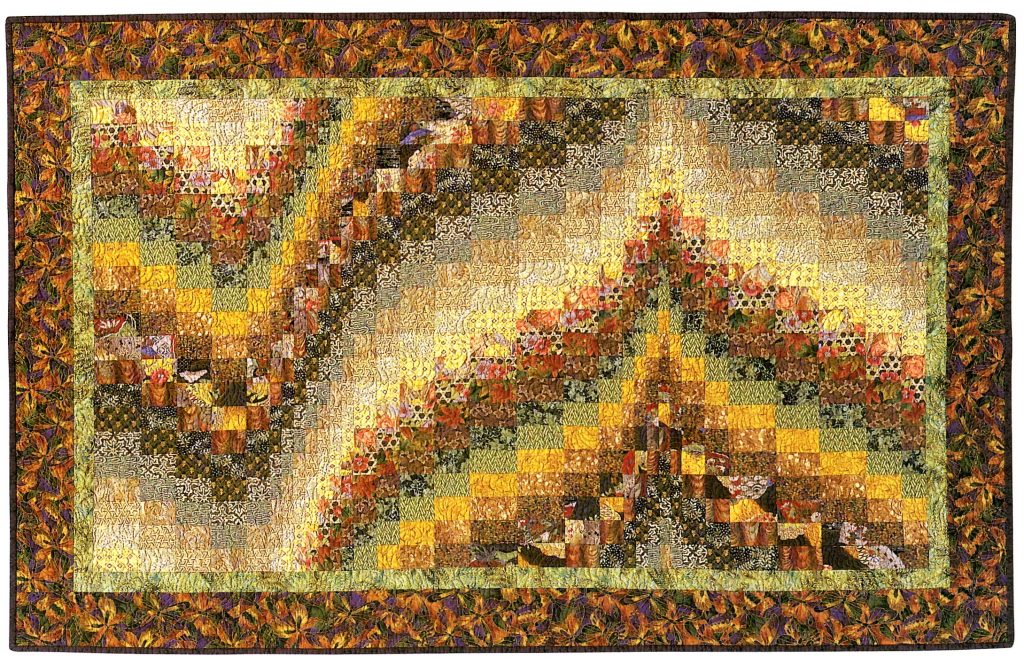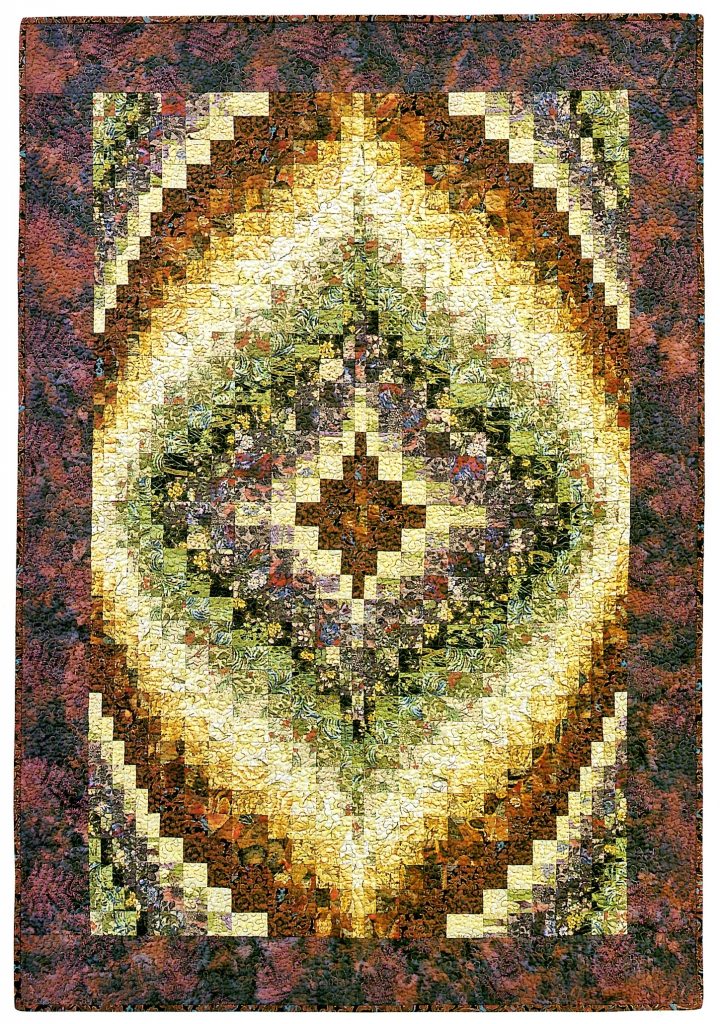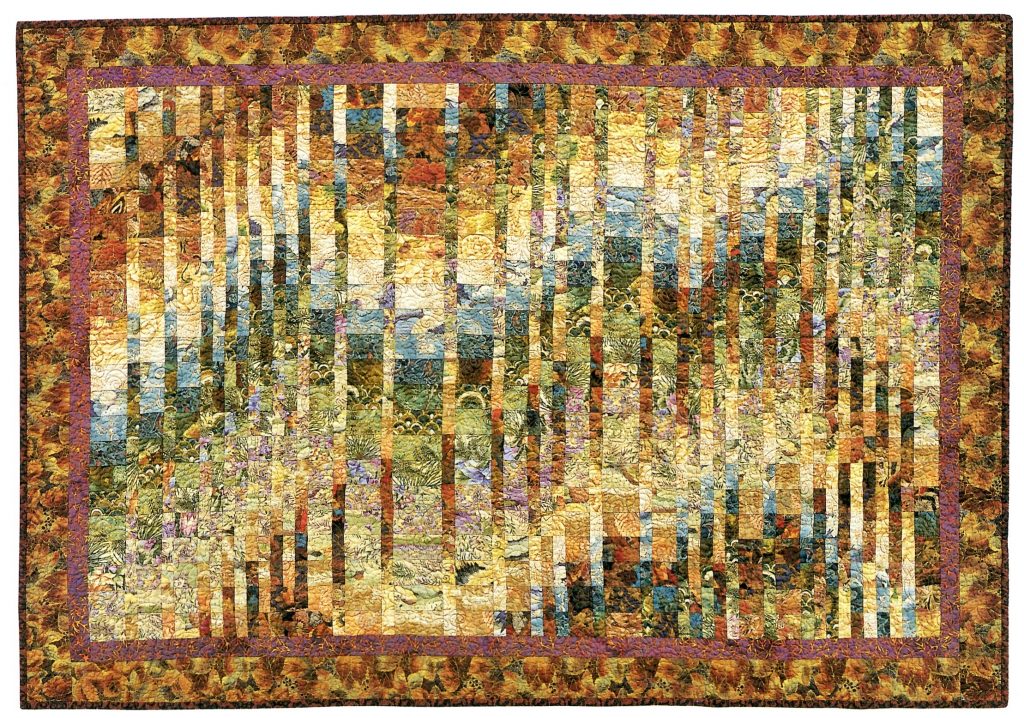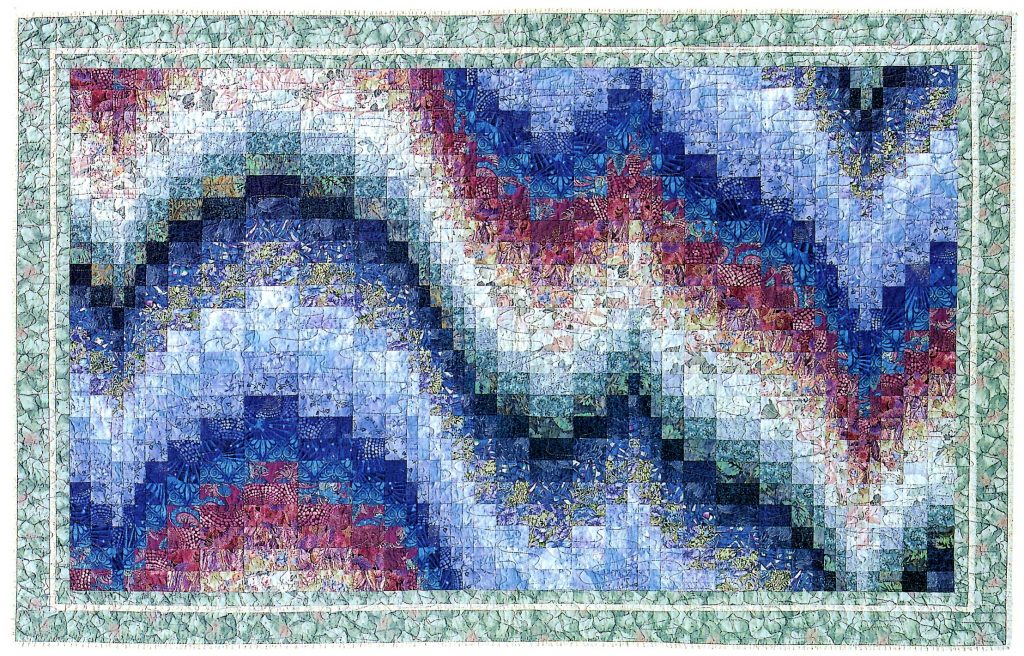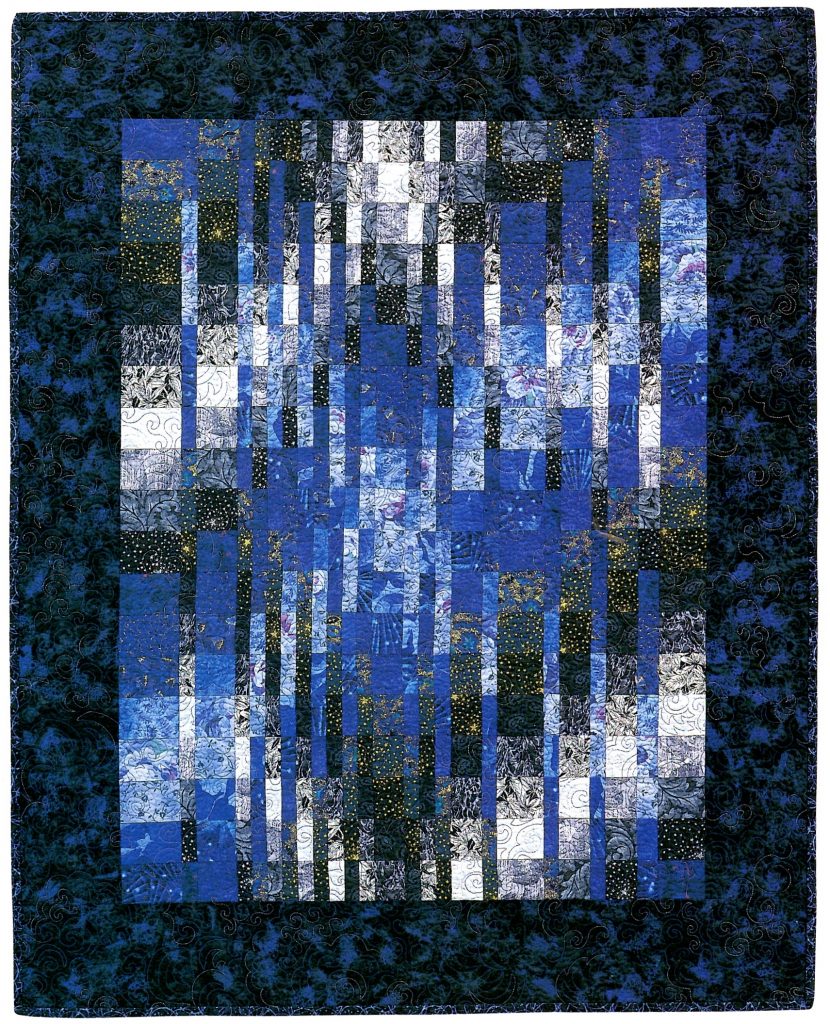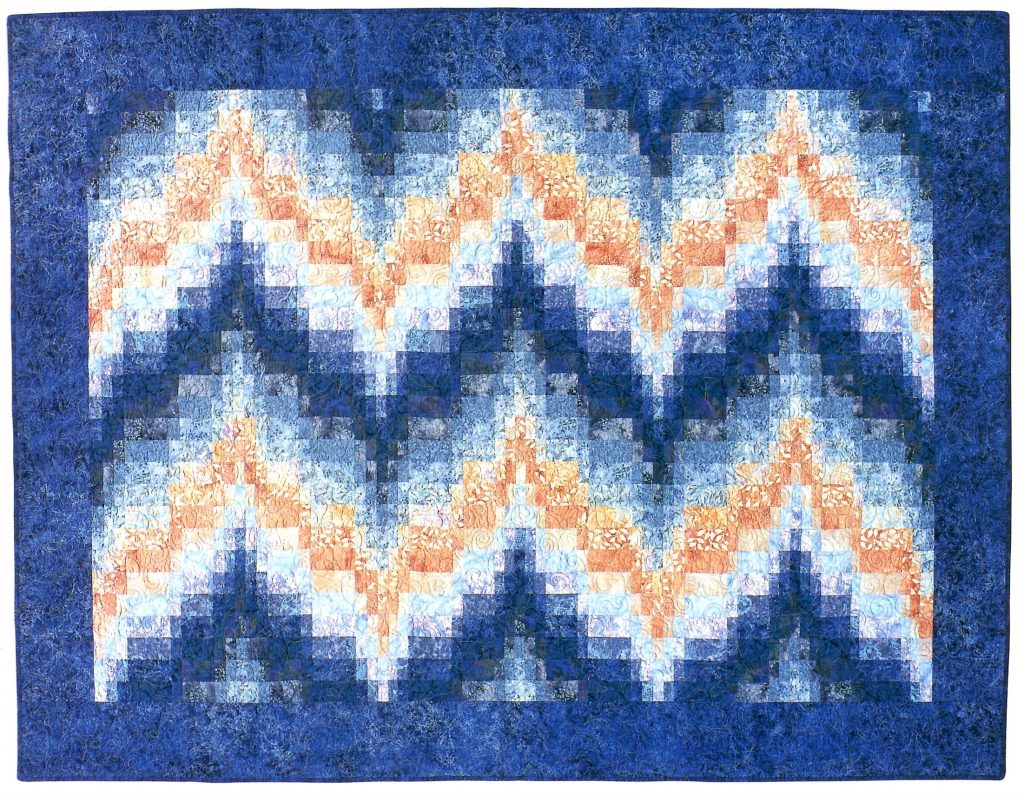 And for a complete change of pace…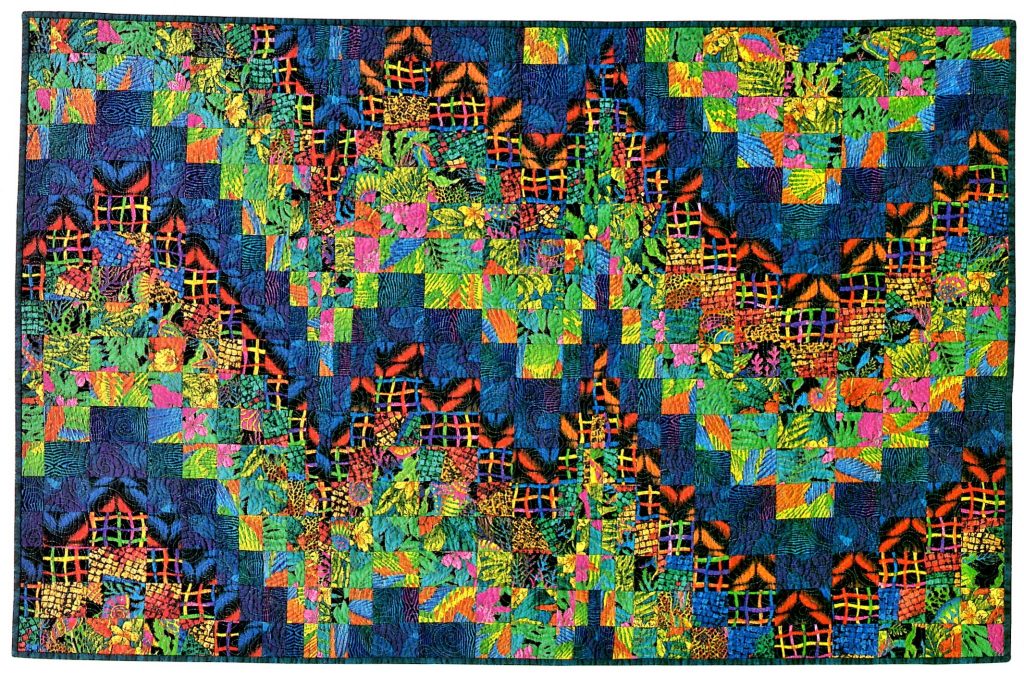 There are additional quilts in the book, but this will give you a pretty good taste 🙂
In my next post, we'll enjoy some of the ways my students have interpreted the beginner-friendly pattern Cascade, and start another sew/quilt-along series of posts.
Please follow and like us: