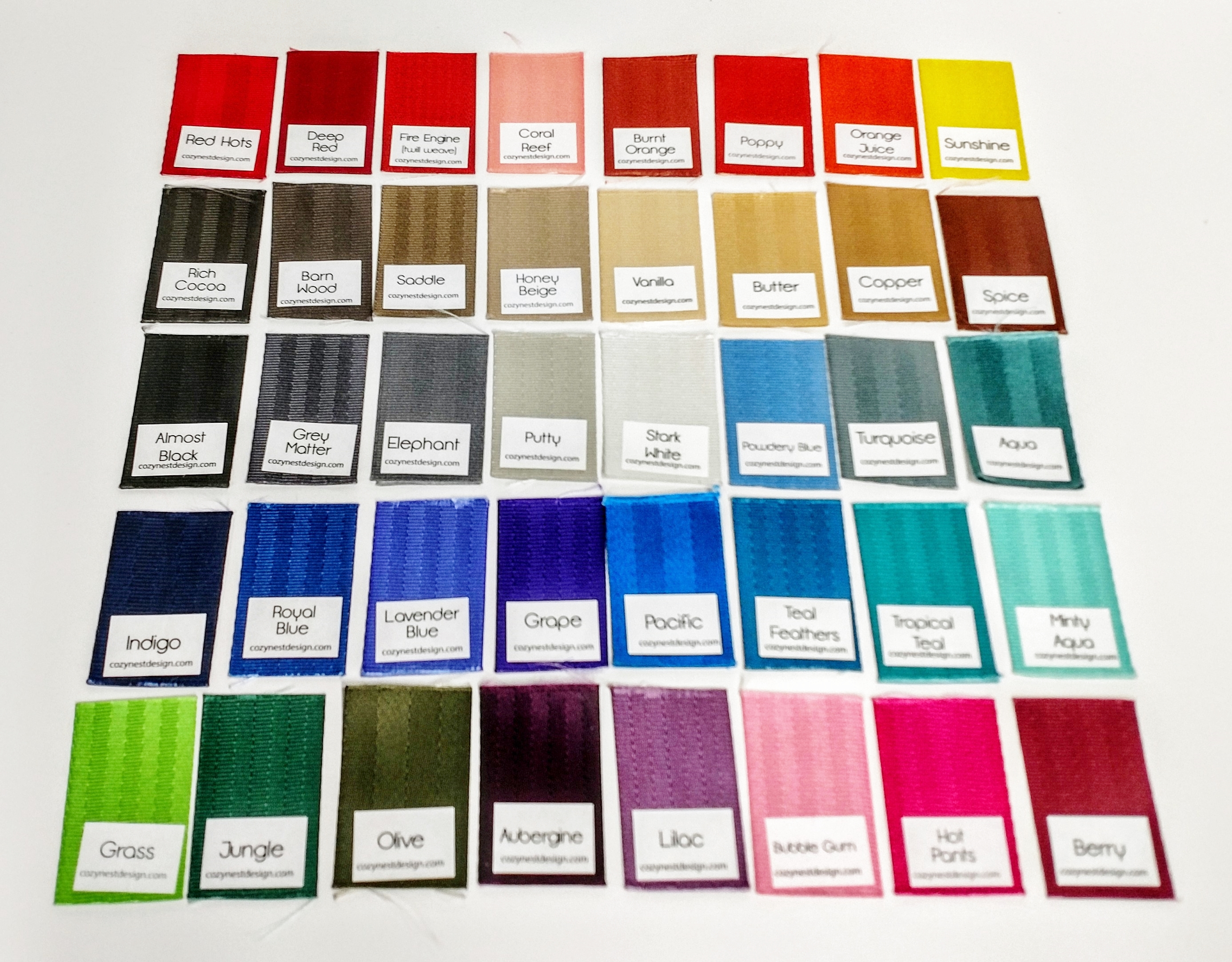 It has been observed that I'll try to sew almost anything if it sits still long enough…
I get a kick out of trying new things, whether it's new-to-me fabrics, or more unusual materials such Tyvek, used dryer sheets, specialty papers, or even very thin sheets of metal. One of my most recent discoveries is seat belts – yes, seat belts! The kind that you buckle up in the car – only in fabulous colors.
Sarah of Cozy Nest Design has developed a terrific series of patterns for stylish totes, bags, pouches, and even a wallet using seat belts. She also sells seat belt webbing by the yard or in customizable kits that correlate with her pattern line. She even has hardware!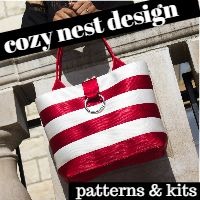 I should note that in addition to Sarah's ingenious seat belt patterns and supplies, Cozy Nest Design offers an inviting selection of inventive and creative sewing patterns for fabric, too.
One of the first things I did was order a set of seat belt swatches.
Check it out!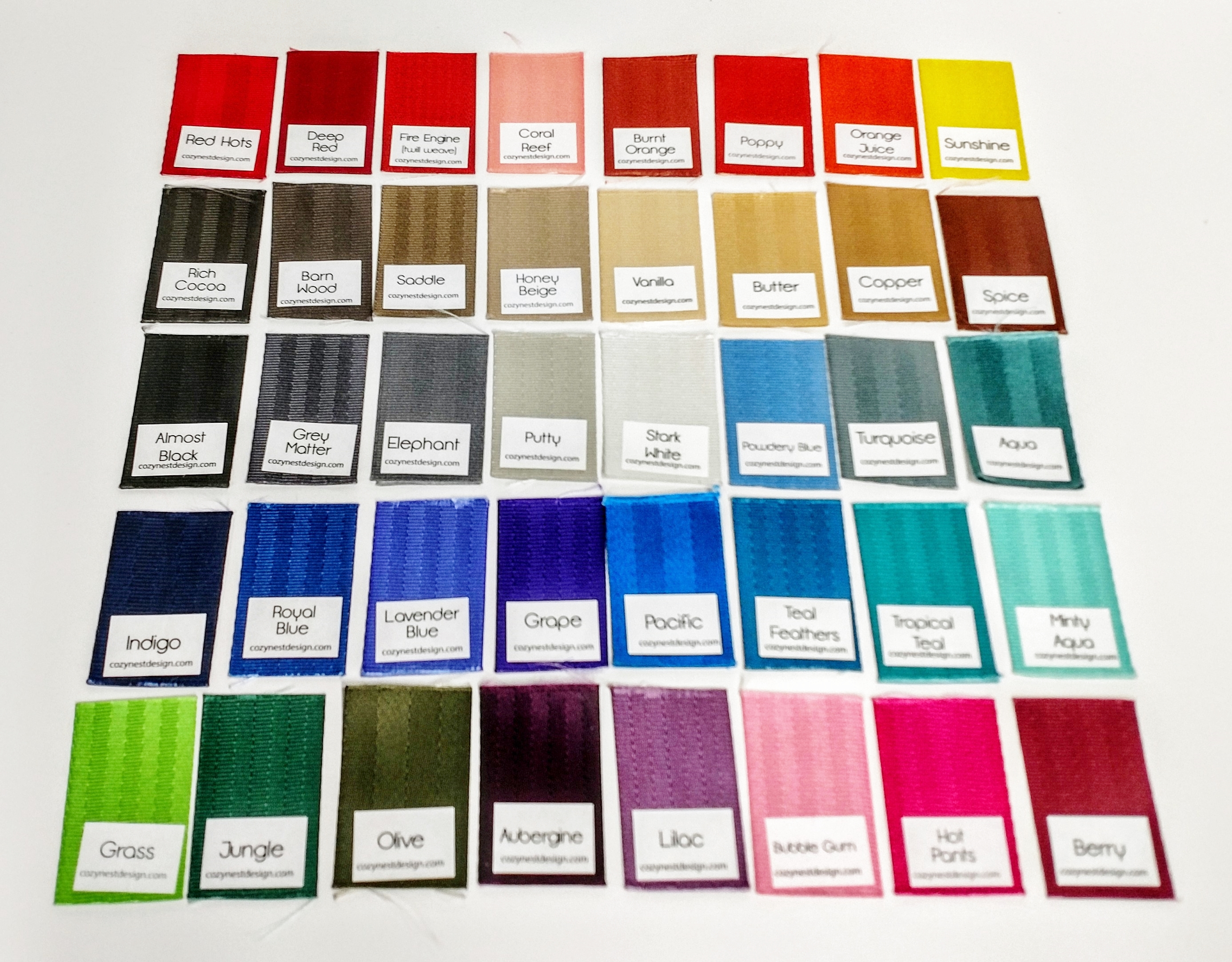 Sarah notes that color availability may vary, but she offers current swatches on her website. She also features a Seat Belt Kit-of-the-Month at 30% off – which is how I initially got started some months ago.
I'll start reviewing patterns and sharing my seat belt projects in my next post. 🙂
Please follow and like us: