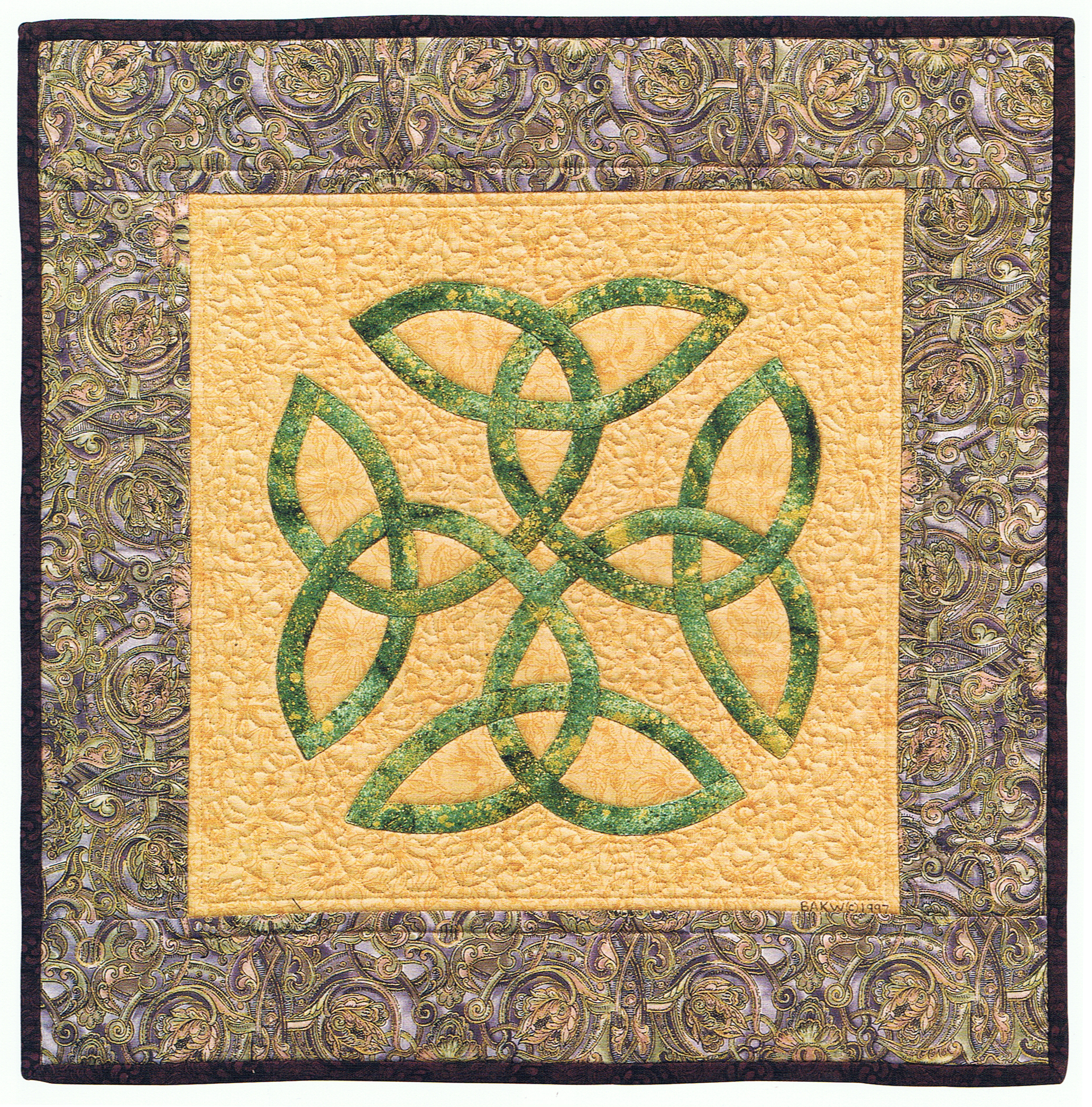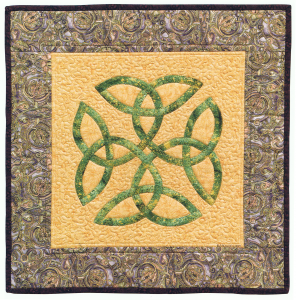 Starting in with my next post, I'm planning a series of "Sew-Along" and "Quilt-Along" posts for creating the Celtic True Lover's Knot design from my book, Celtic Quilts: A New Look for Ancient Designs.
This block can be finished as a 16″ x 16″ wall-hanging, made into a decorator pillow, or joined with additional blocks to make a larger quilt.
To kick it off, I'm delighted to share a few in-progress photos from a recent class I taught at Lakeshore Sewing: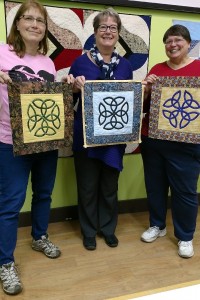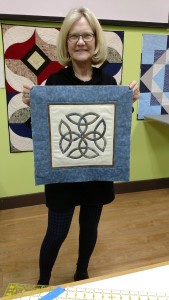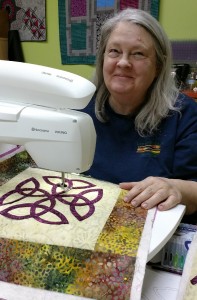 Thanks so much, Jan, Mary, Susan, Jan & Carolyn for letting me take your photos – you are all doing a terrific work!