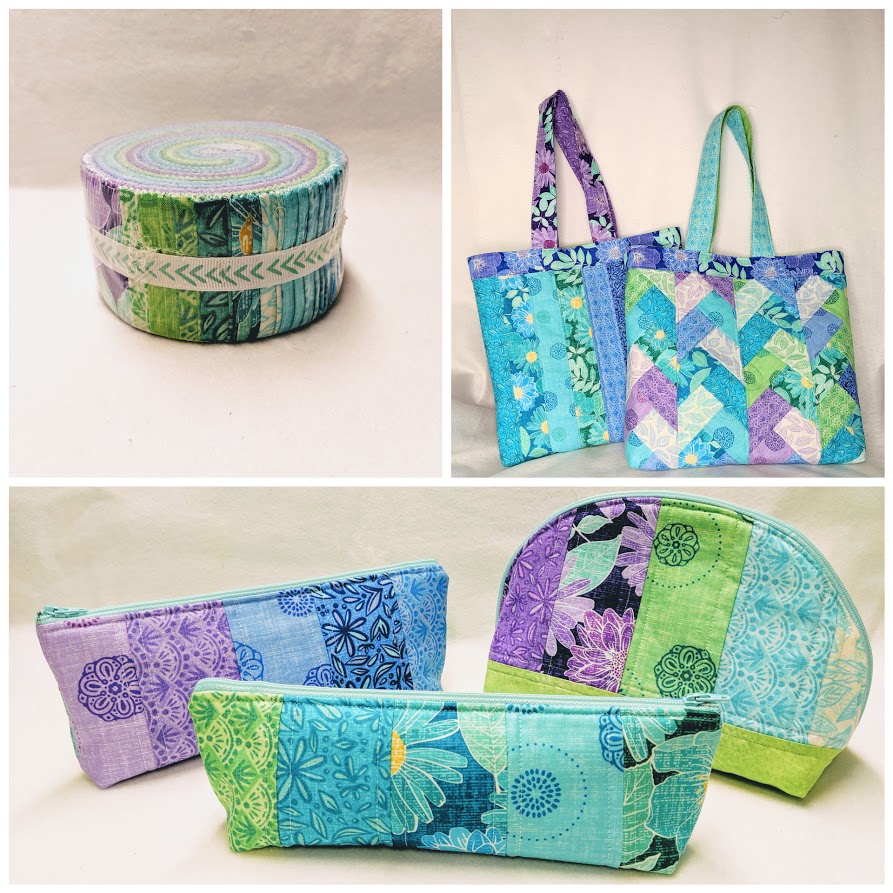 Update on 4/24/22 – the Tiki Tote pattern can now be found here on Craftsy.
I've gotten some requests for more information about two projects I posted on Instagram recently – the Tiki Tote pattern from Bluprint (featured on the Midnight Quilt Show with Angela Walters) and the Persimmon Dumpling Pouch from Sara Lawson of Sew Sweetness. Not only are both these patterns FREE, but they also have free video tutorials that show you exactly how to make them.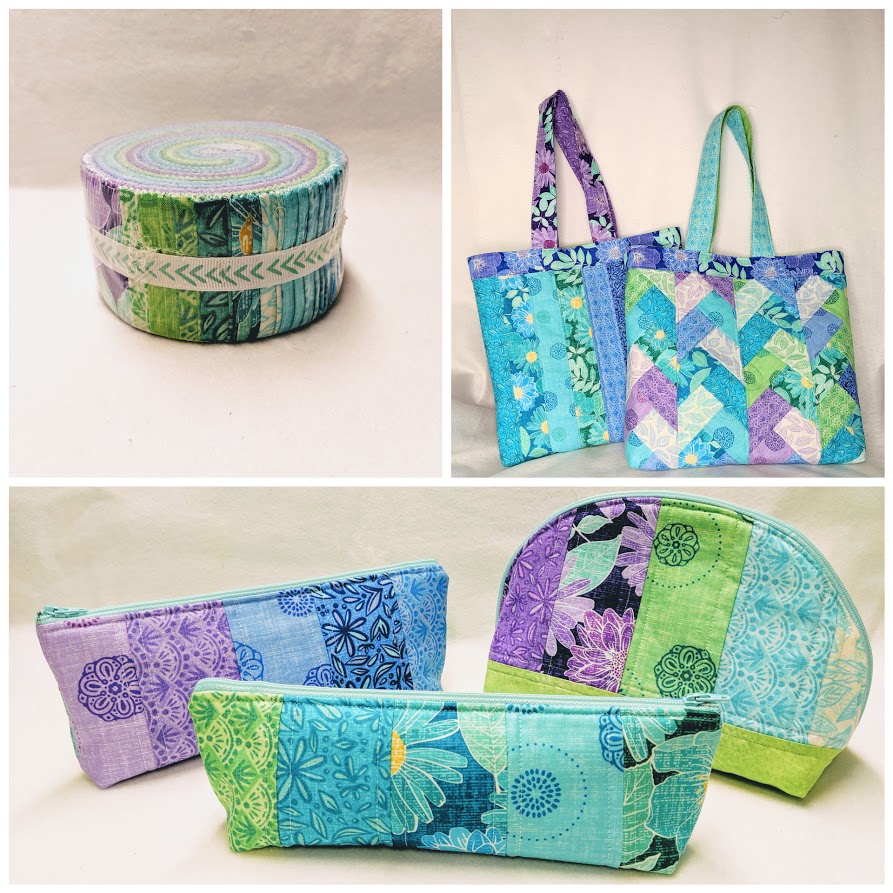 I found these projects are a lot of fun – both to make and to use.
It all started with a jelly roll (collection of 2.5″ strips) that I picked up on clearance from Bluprint…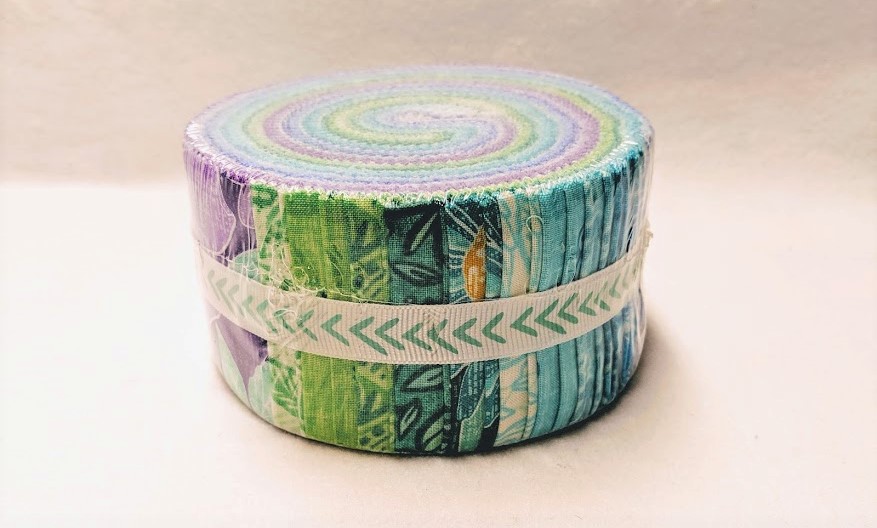 The Tiki Tote
The tote bag first caught my eye when I watched this video: A QUILTED TOTE BAG Challenge with The Crafty Gemini! | Midnight Quilt Show. I highly recommend watching the video, even if you already have the pattern. Not only is Angela highly entertaining, her quick method for making the straps may be a game-changer for you. 🙂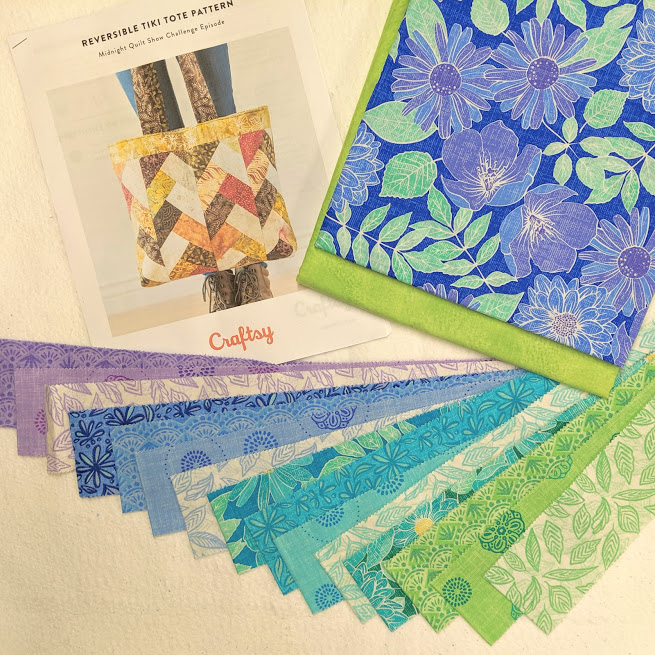 I thought the idea of using 1 jelly roll to make both the inside and outside of the bag was great, but felt that the pieced lining was too pretty to hide. (Since I had already decided to add pockets, my tote wasn't going to be reversible.) I decided to make two totes instead of just one – one with a pieced braided look, and one with pieced rows.
I downloaded the free pattern from Bluprint. Overall, the pattern was pretty clear; but I found that I had to make a few adjustments, particularly when it came to the width of the pieced braided rows. I also decided to make my bags a bit taller.
I used fabric from my stash for the linings and added pockets.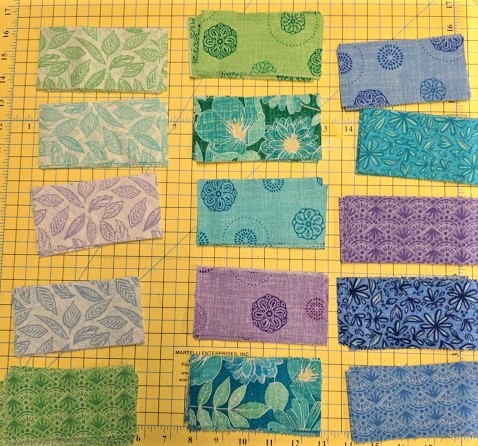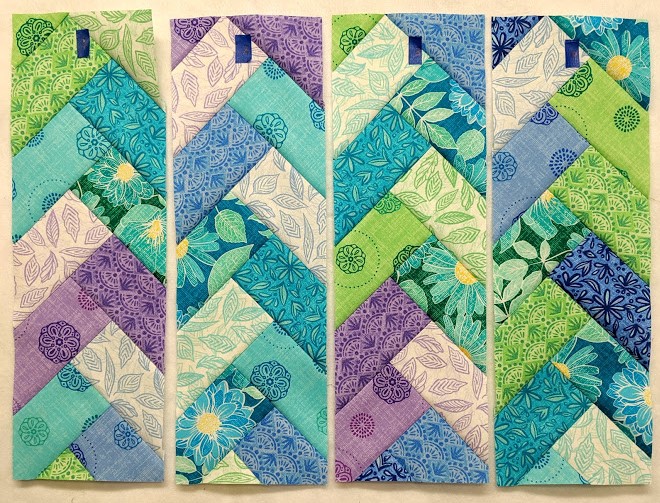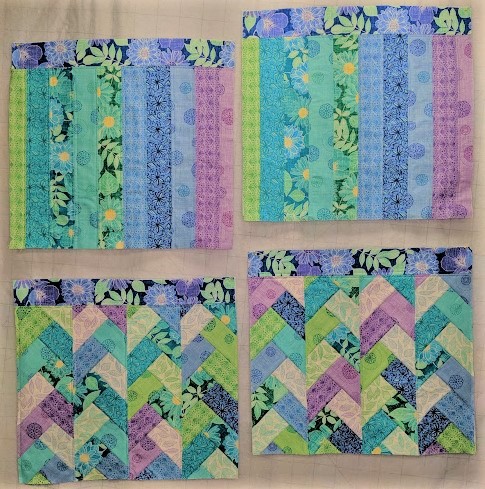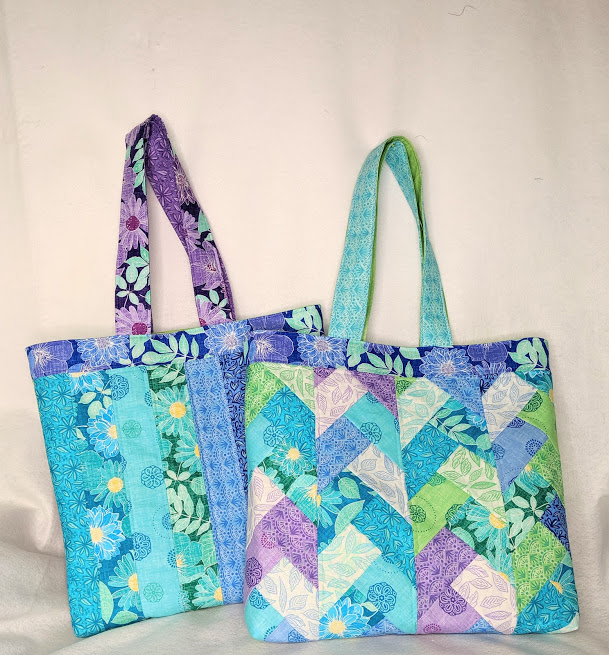 The Persimmon Dumpling Pouch
After I made my totes, I still had quite a few unused 2.5″ strips from my jelly roll, as well as fairly large pieced sections left over after cutting out the fronts and backs of my totes. I was contemplating what to do with them (I hate wasting fabric!) when I received an email regarding a new pattern from Sarah Lawson of Sew Sweetness (part of a series of free projects designed for the Sew Sweetness book club). As usual, Sarah also offered a terrific step-by-step video tutorial to accompany the written (and well illustrated) pattern.
I was hooked!
I cut a front and back for the pouch. I also squeezed out 4 more rectangles so I could make a couple of extra simple zipped pouches to help keep small items together and organized in my totes. I used Pellon 987F fusible fleece as the interfacing in all 3 pouches.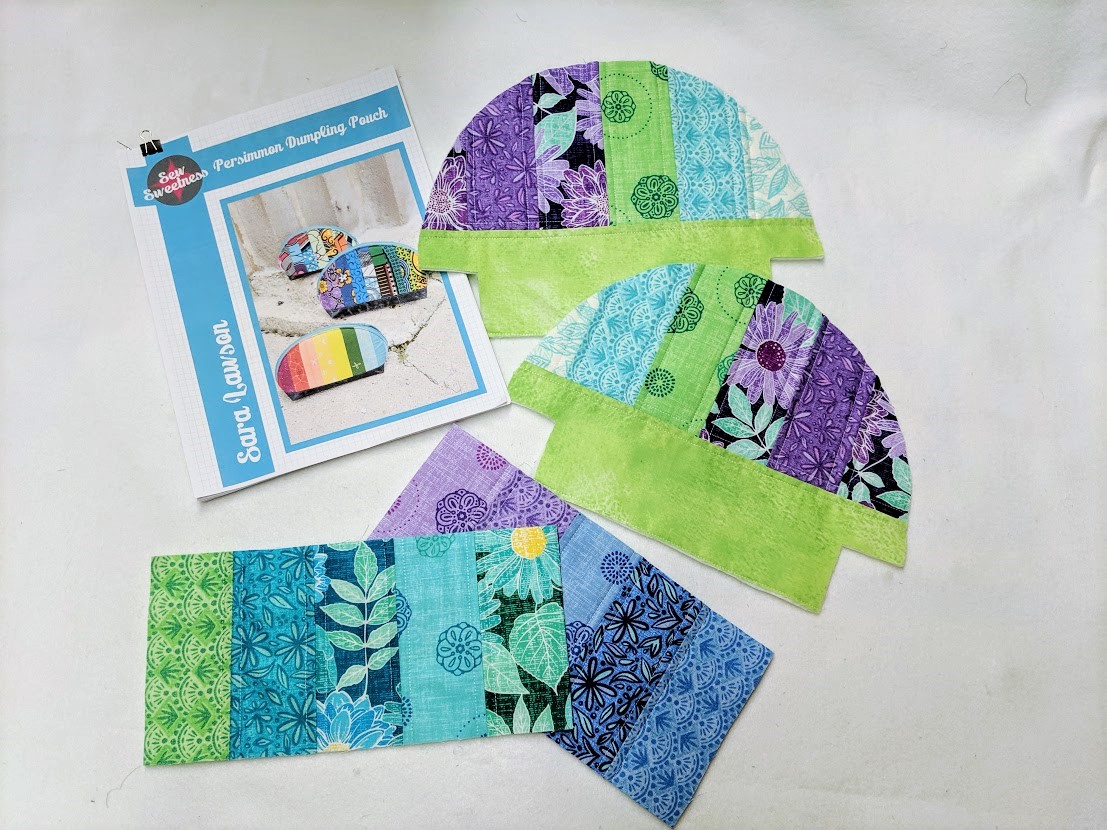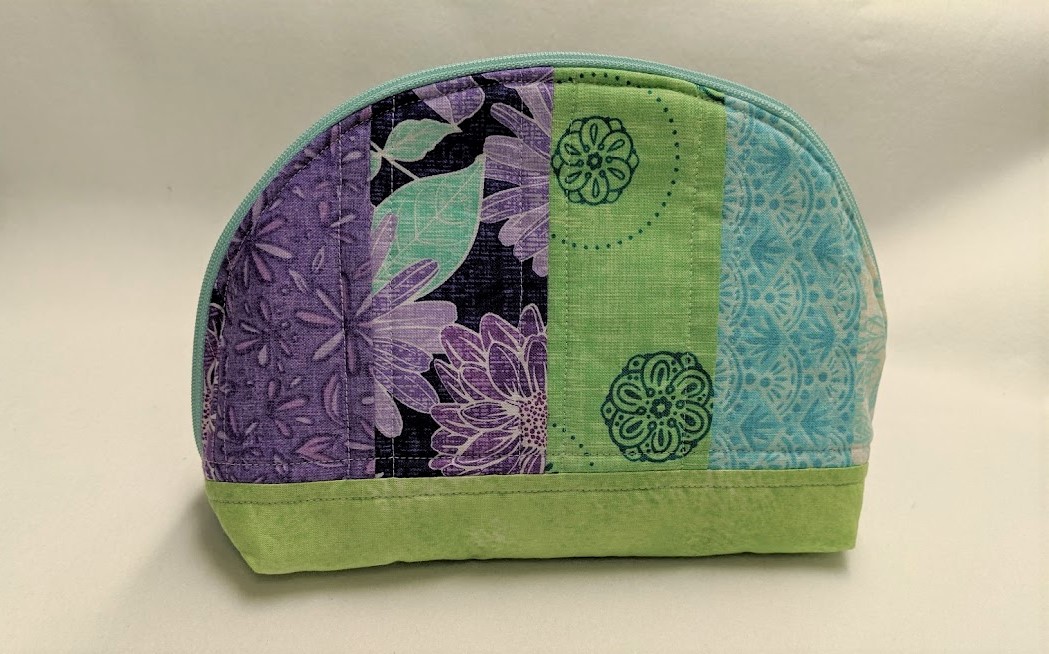 Front view of Persimmon Dumpling Pouch, pattern by Sara Lawson of Sew Sweetness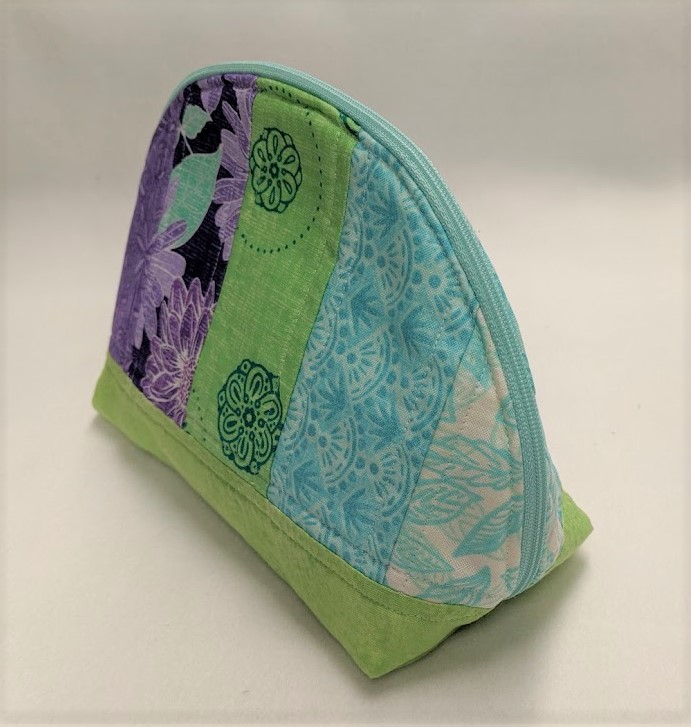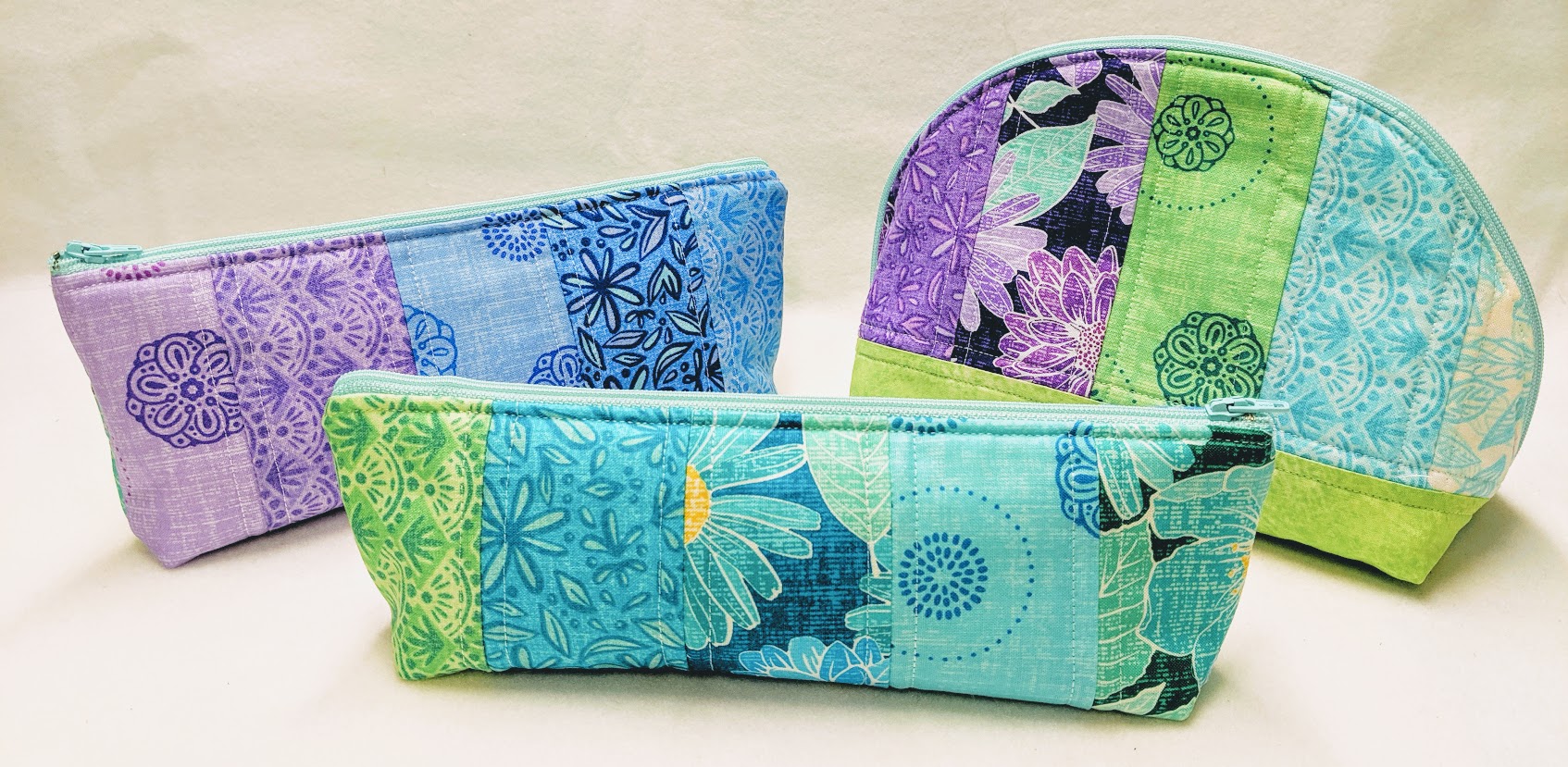 As usual, I was super-impressed with the quality of both the written pattern and the video tutorial from Sew Sweetness. It's one of my favorite sewing-related websites, with lots of free tips and tricks plus a wide selection of first-rate patterns for bags, purses, carryalls, and more that you can purchase (as I often do!)
Check it out!