What a month! Not only is late November through December extra-busy with the holidays AND one of the most demanding times of the year for my day job as Creative Director for Lakeshore Sewing, but our plumbing saga continued with more water in the basement, where my studio is located. Needless to say, my creative plans for the month had to be adjusted.
But I'm happy to say that I did manage to squeeze in at least a little sewing fun.
Below are 3 of my December projects, plus links to the free patterns I used. All 3 patterns are keepers for me – ones I'm sure I'll use again.
Scandiavian Star Ornaments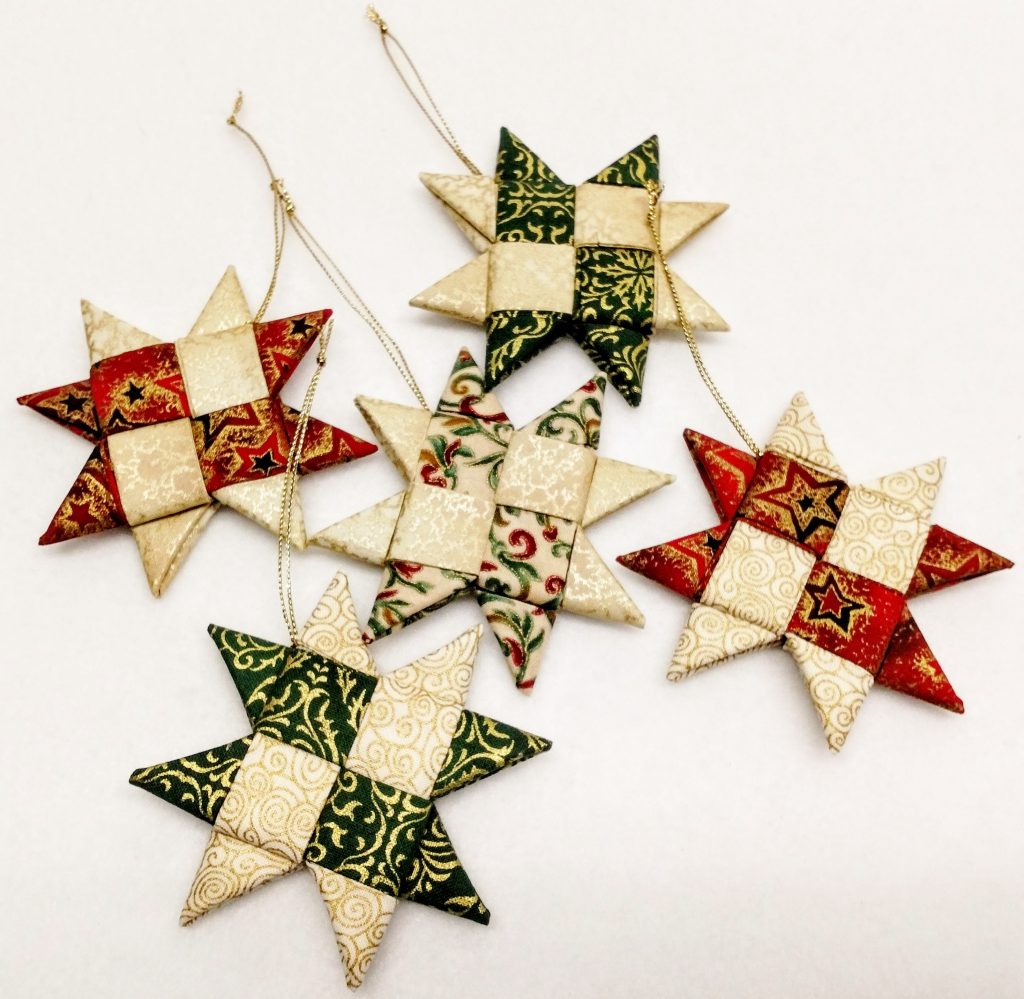 I was first introduced to these folded & woven fabric ornaments through a delightful instragram post by misterdomestic linking to this tutorial on his YouTube channel.
I also found a handy photo tutorial by Anna Curtiss.
Stow-Away Shopping Bag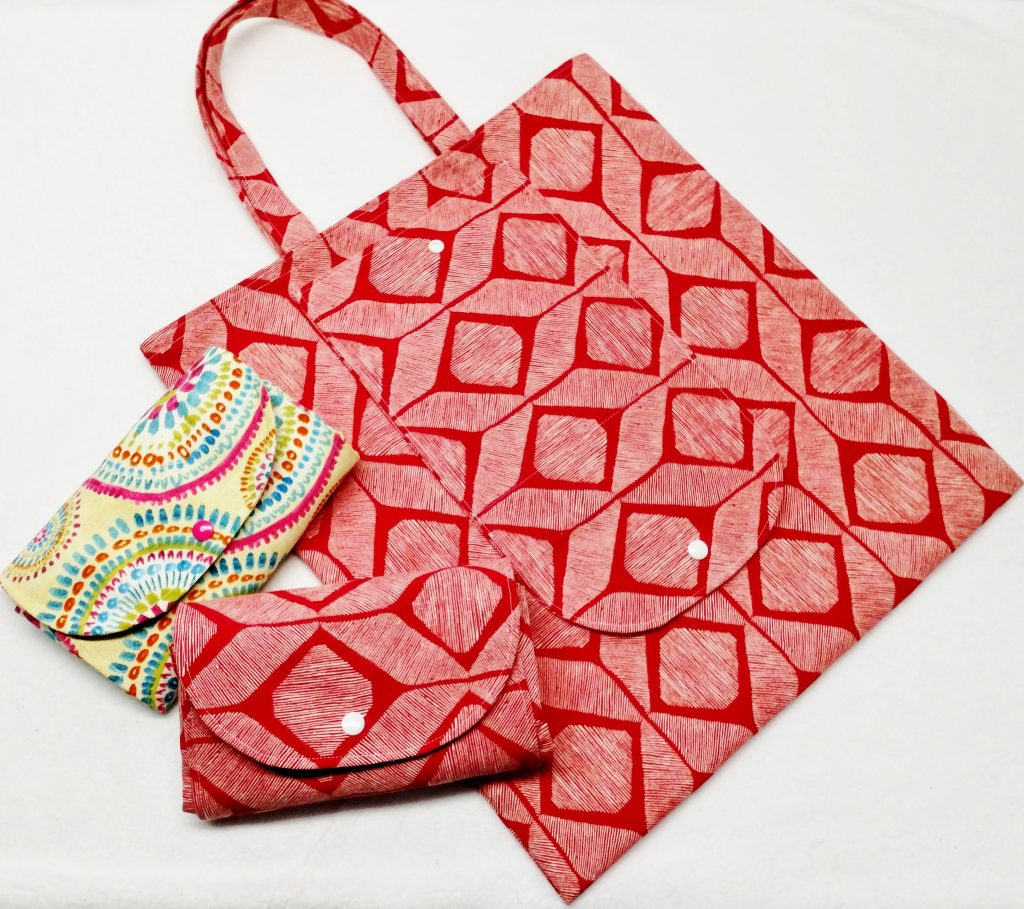 I resized the free pattern from Moments Designs (pattern download offered through Craftsy) to make giftable shopping totes that fold into their own snap pouches for storage. I enlarged the pouch slightly because I used heavier fabric than was used in the original pattern. The instructions are terrific, with step-by-step photos for every step.
Bohemian Bag