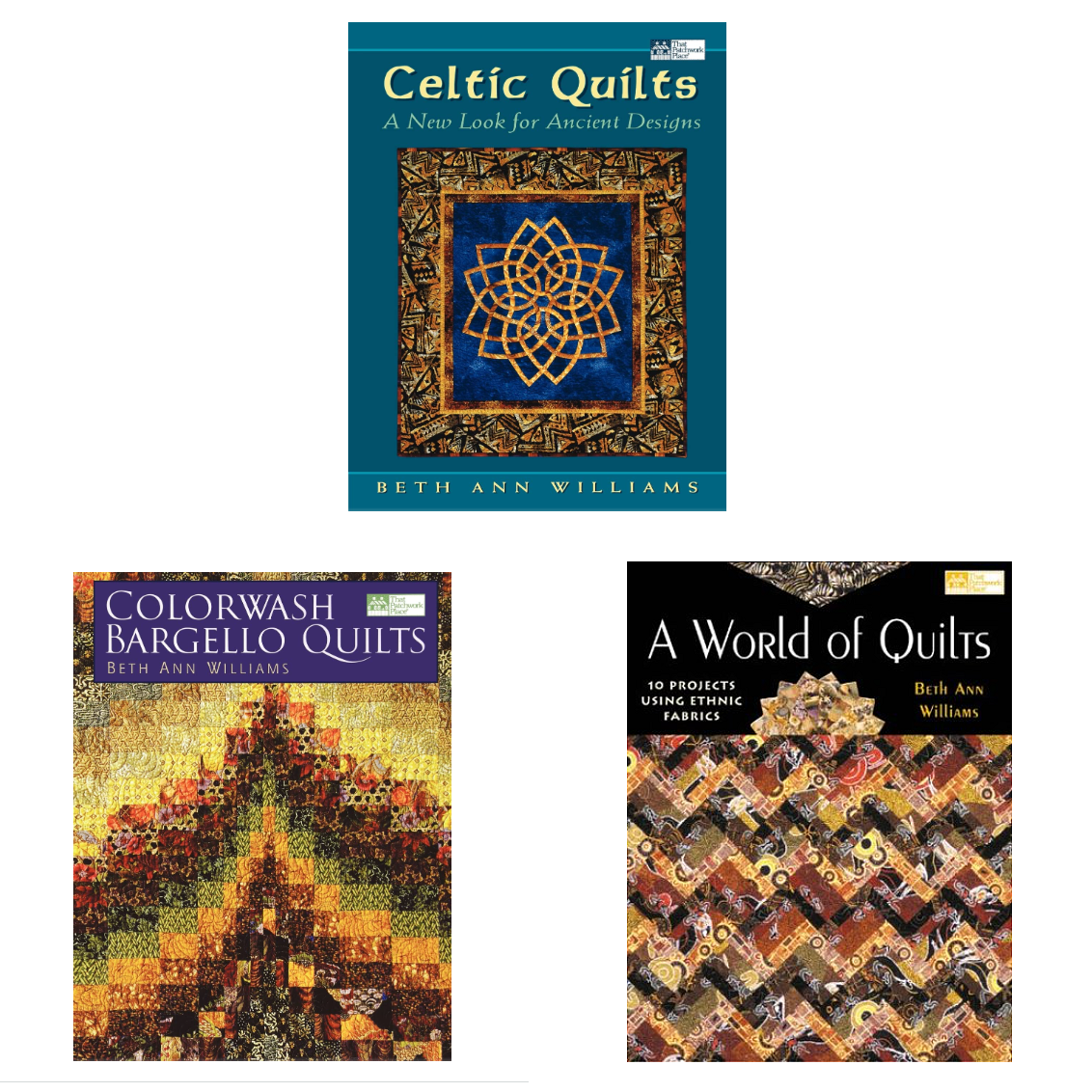 Please note: although the links below direct you to Amazon, these books are also available through other new and used booksellers.
Celtic Quilts: A New Look for Ancient Designs by Beth Ann Williams
Create exquisite, interlacing Celtic patterns more simply and quickly than ever before! These time-saving techniques show you how to "baste" Celtic motifs with fusible web, machine appliqué with "invisible" stitches, and add dramatic color and texture with decorative threads. Celebrate the unique complexity of Celtic knotwork using both ancient and modern patterns. Includes:
12 gorgeous quilts, wall hangings, pillows, and table runners
Elegant block, medallion, and border patterns, all given a fresh look with color-rich prints
Tips on making stained-glass-style Celtic quilts with ready-made ¼" fusible bias strips
Even if you've never appliquéd before, these innovative methods will show you how easy it is to create heirloom-quality quilts filled with the lavish detail of traditional Celtic design.
Colorwash Bargello Quilts by Beth Ann Williams
The soft, dreamlike beauty of the colorwash style and the intricate look of bargello are combined in this guide to build perfect color palettes for ten stunning quilts. As you learn these easy-to-follow methods for making winning color choices, you'll also find the confidence to showcase your personal style.
Ten gorgeous projects show you how to alter bargello designs dramatically with simple variations in color and value
A comprehensive introduction to stitching bargello designs will get beginning quilters up to speed on the technique
Includes a section on machine-quilting techniques that complement bargello quilts
A World of Quilts: 10 Projects Using Ethnic Fabrics by Beth Ann Williams
Transform exotic fabrics into gorgeous quilts! These special tips, techniques, and patterns feature fabrics from all over the globe, from Africa to Asia, India to Indonesia. Ten projects using ethnic fabrics for bed quilts, throws, and home accents.
Within Sacred Circles: Meditations and Mandala Quilts by Susan Towner-Larsen
Beth Ann contributed Mandala Series: Dreamtime – art quilt and sacred story.
Within Sacred Circles follows the success of Towner-Larsen's first book, With Sacred Threads: Quilting and the Spiritual Life.
From around the world and throughout the ages, circular symbols have been an integral part of centering one's spirit and expressing wholeness. Mandalas are a sacred expression of this universal need for circular symbols, and quilted mandalas combine the spiritual energy and meditative practices of two artistic, timeless worlds – the world of mandalas and the world of quilts.
It is the author's hope that this book will connect the traditions, uses, and symbolism of mandalas with the spirituality of quilters and the stories of their mandalas. Each chapter is based on a theme common to mandalas and to spiritual life. Along with each theme reflection is a picture of a quilted mandala, the story of the quilt as told by its creator ("Sacred Story"), plus some prayers, holy text, and suggestions for meditation or making your own mandala ("Sacred Circles").
Creative Cloth Doll Beading: Designing and Embellishing with Beads by Patti Medaris Culea, Laura McCabe and Anne Hesse.
Beth Ann contributed Morwenna – art doll and in the artist statement.
An illustrated guide to embellishing dolls with beads.
Beading, one of the oldest forms of craft, is also a hot new trend and is being used in new applications. Beadwork, which has typically been used in fashion, home decoration, and jewelry, is reaching for new horizons and showing up on quilts, journals, knits, crochet, and fiber arts of all kinds. In this book, author Patti Medaris Culea and beading experts Anne Hesse and Laura McCabe illustrate new ways of using various bead techniques to embellish the cloth doll. Sections include the basics of beadwork, beaded flowers for her hair, bead embroidered faces, starbursts (using crystals to enhance the figure), and wings and things (creating wings, crowns, and shoes with beads). Each chapter presents a different type of beading application in detail, with full instructions. Techniques are highlighted with step-by-step photos. A gallery of interpretations of the same pattern by leading artists is included for further inspiration.
Open Your Heart with Quilting: Mastering Life through Love of the Patches by Kelly M. Smith
Forward by Beth Ann Williams.
Open Your Heart with Quilting will help readers understand why they enjoy quilting and will show novice quilters that quilting is an attainable hobby. Open Your Heart with Quilting will also assist readers in understanding that quilting allows them to connect with family and community, carry on traditions of the past, help them heal from illness or grief, commemorate milestones in their life, explore their creativity, deepen their spiritual connection to the universe, and leave a legacy for generations to come.
Free podcast by Jennifer Ackerman-Haywood (also available on iTunes) – CraftSanity Episode 116: A Conversation with West Michigan Fiber Artist Beth Ann Williams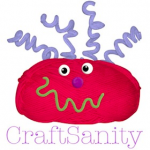 8 Tips for a Creative Life by Beth Ann Williams: CraftSanity Magazine Issue Two, published by Jennifer Ackerman-Haywood
Guest Post on the Cotton Cuts Blog: Machine Quilting with a Serpentine Stitch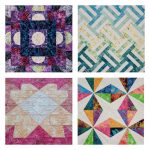 Guest Post on the Cotton Cuts Blog: Origami Drawstring Bag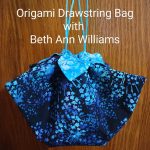 Guest Post on the Cotton Cuts Blog: Continuous Curve Machine Quilting with a Walking Foot