A quick note before we dive into facings – I have 3 more Zoom classes coming up soon:
⭐Easy & Effective Machine Quilting with a Walking Foot – Sat., April 17 & 24, 2021; 10 am – 1 pm
⭐It's All About the Thread – Thurs., April 29, 2021; 6 – 8 pm
⭐Color Tools & Color Confidence – Thurs., May 6 & 13, 2021; 6 – 8 pm
Registration is through the Wyoming, Michigan Lakeshore Sewing store – 616-531-5561.
And now back to Facings. 🙂
My sewing machine has been getting a workout! I've been in full-on production mode with even more projects than usual in-progress at the same time. As I've been working, one of the techniques I've been exploring is different ways to finish the outer edges of my quilts.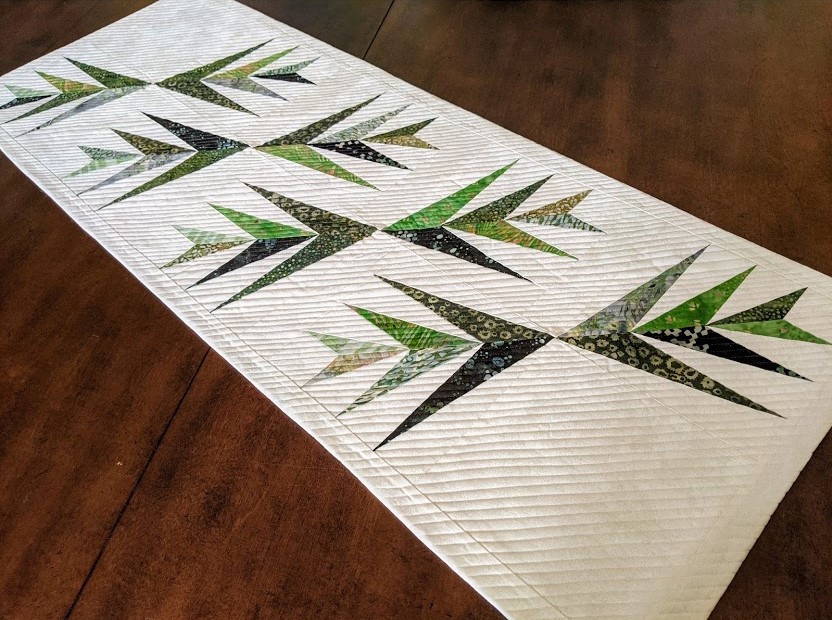 I always finish my utility quilts (bed quilts, cuddle quilts, throws, etc.) with a sturdy French Fold Binding, as the binding is often the first area to start to show wear on a quilt that is getting lots of use.
But when it comes to art quilts, wall hangings, table runners, or other smaller items, there are other options. One of these is a facing. Facings are a great alternative when you don't want to cut off or confine the design with a binding. There are lots of different ways to approach facings for a quilt; but after quite a bit of experimentation, I have found what works best for me. And even better – there's a link to free printable instructions near the end of this post!
Continue Reading…